Top 10 World's Most Valuable Technology Companies in 2023
Today, technology is one of the most powerful sectors shaping the global economy, driving changes, and setting trends. So here, we will tell you about the world's biggest technology companies that rule the world.

Olga Protska Senior Content Writer & 2D Artist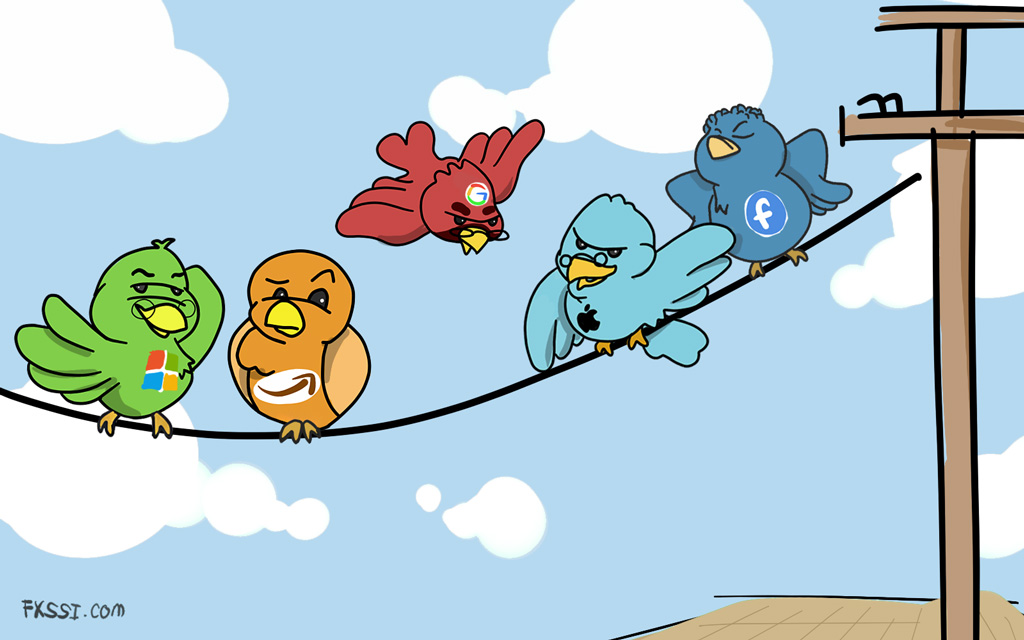 Our list includes the largest companies from different fields of the digital industry, like software, hardware, media, eCommerce, telecommunications, and others. The rating is relevant for April 17, 2023.
The ranking is based on the market capitalization of the digital giants. But further in this article, you can also find the shortlist of top twenty tech companies rated by revenue and employee number.
Most would think that all the best technology companies are US-based. But in recent years, a few Asian companies made their way to the tech top ten. See for yourselves…
Introducing the 10 Biggest Tech Companies in the World: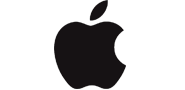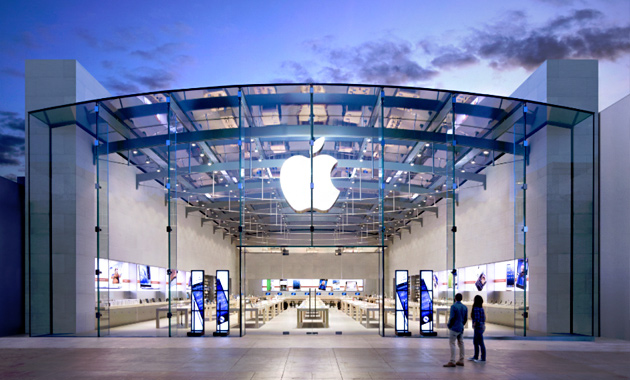 Industry: hardware, software, electronics, information technology, etc.
Annual revenue: $388 bln.
Employees: 154,000 people.
Today, Apple is the most valuable company in the tech sector and in the world in terms of market cap, which is about 2,535 trillion dollars. It is also one of the world's largest companies with the annual revenue of $388 bln.

Apple has millions of loyal fans all around the globe that are ready to stand in huge lines when it comes to Apple's top-tier products. This is definitely a significant achievement that makes it one of the most successful and admired brands ever.
The company was established on April 1, 1976, by Steve Wozniak, Ronald Wayne, and Steve Jobs. Initially, they started with producing home computers and proprietary models of PC. But their greatest success came when the line of iPhone smartphones and iPad tablets was introduced to the world, which made Apple one of the wealthiest companies ever.
Nowadays, the range of Apple products is wide and includes smartwatches, computers, laptops, tablets, smartphones, and more.
Apple is headquartered in Cupertino, California, USA.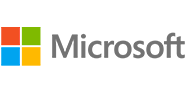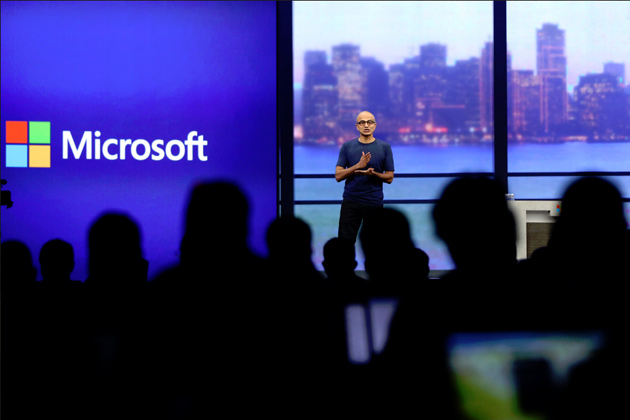 Industry: software development, hardware, electronics, cloud computing, etc.
Annual revenue: $204 bln.
Employees: 181,000 people.
Microsoft is the second-largest tech company, due to its market capitalization of more than $2 trillion. It is also one of the most expensive companies and brands worldwide.
The internationally famous corporation was founded in 1975 by Bill Gates and Paul Allen. They suggested using packaged software for home computers to make PC experience easy, user-friendly, and intuitive. And so, the Windows operating system was born. It brought Microsoft an incredible success and huge profits.
Since that time, the company has diversified its services and expanded its markets. Today, Microsoft offers operating systems for computers, servers, phones, intelligent gadgets, as well as productivity applications, business solution apps, management and development tools, games, and many more.
Also, recently, Microsoft has slightly changed their field of interest. The company is now focusing on innovative technologies, such as machine learning, artificial intelligence, and cloud computing, trying to become a leader in the field.
The company is headquartered in Redmond, Washington, USA.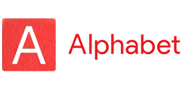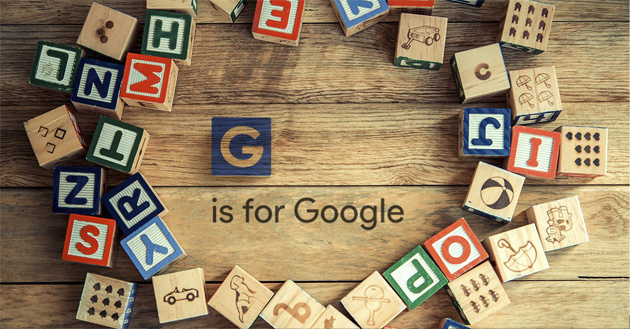 Industry: research and development, software, video games, biotechnology, etc.
Annual revenue: $281 bln.
Employees: 156,500 people.
Probably, almost all Internet users have heard about Google at least once.
But some may not know that in 2015 the internationally famous Internet giant changed its official name to Alphabet Inc. At that time, the company was already out of the scope of the Google search engine.
Today, more than thirty popular services and sub-companies are part of the Alphabet Holding.
Besides, the conglomerate owns a lot of interesting side projects, such as life-extension company Calico or smart home project Nest. Not to mention the Android OS. Also, Alphabet owns the Google Venture division, which invests in start-ups, as well as Google Capital for long-term projects. It's not a surprise, that Alphabet is one of the most trusted major tech companies worldwide.
The conglomerate was established in 1993 by Sergey Brin and Larry Page.
The headquarter is in Mountain View, California, USA.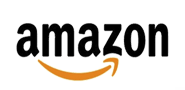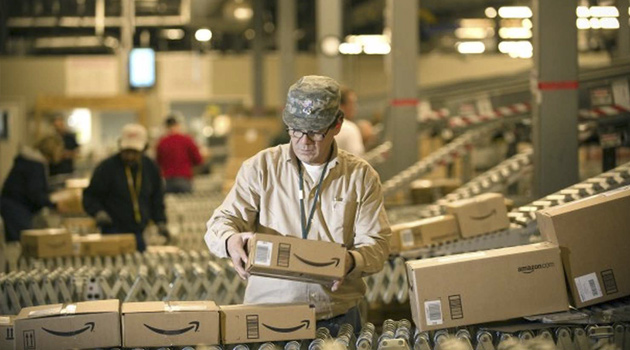 Industry: e-commerce, consumer electronics, digital distribution, cloud computing, etc.
Annual revenue: $514 bln.
Employees: 1,608,000 people.
Amazon takes the fourth place on our rating by market value. It has the highest employee number in the tech sector as well.
Some may say that Amazon is more of a retail seller than a tech company. Fair enough. Still, it has a computing division that brings about 15% of revenue annually. And let's not forget that the main product of the company is the online shopping service.
Also, you have probably heard about the cloud computing platform called Amazon Web Service. It helps start-ups, enterprises, government, and academic institutions to create any type of business online by providing them with compute, storage, database, and other tech services.
Besides, there are thousands of Alexa devices, which have already found their homes.
The company was established in 1994 by Jeff Bezos and is headquartered in Seattle, Washington.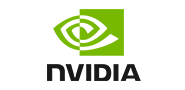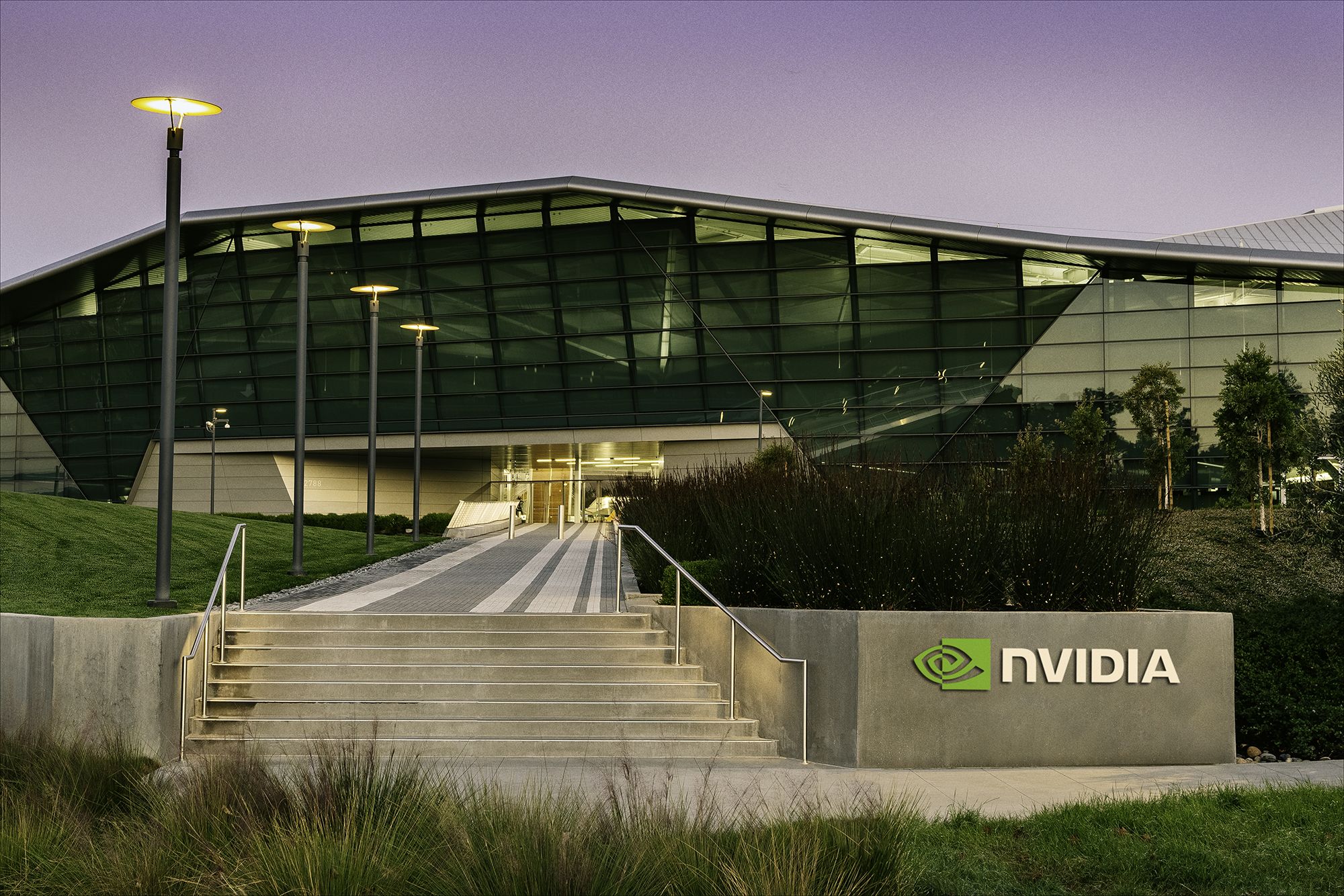 Industry: Semiconductors, video games, consumer electronics, computer hardware.
Annual revenue: $30 bln.
Employees: 22,473 people.
Nvidia is one of the graphic processor manufacturers worldwide, providing the fastest GPUs available for PCs, mobile devices, game consoles, workstations, etc.
The company had its first success with the computer gaming market. In 2000, it started the partnership with Microsoft developing graphics cards for the X-box gaming console. Since then, the company consistently improves its products broadening the line and setting the new standards of interactive graphics.
Today, Nvidia is well-known in gaming, professional design, video editing, creative applications, AI, data centers, and other tech sectors.
The company also offers the SOCs (system on chips units). The Nvidia's Tegra Processor division develops chips incorporating GPUs and multi-core CPUs for autonomous robots, drones, medical instruments, AI, cryptocurrency mining, and self-driving cars.
In 2018, Nvidia started to develop the AI computing system for autonomous cars in order to expand the self-driving vehicle sector. That year the company developed the world's first functionally-safe self-driving platform NVIDIA DRIVE.
The company was founded by Jen-Hsun Huang, Curtis Priem, and Christopher Malachowsky in 1993.
It is headquartered in Santa Clara, California, U.S.
Meta Platforms Inc (Facebook)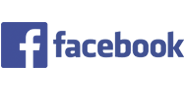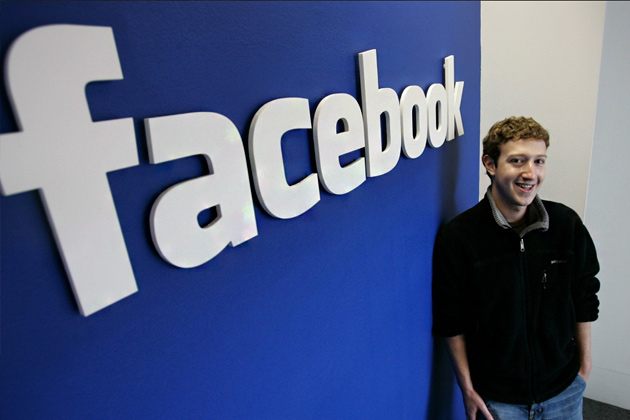 Industry: Social media, online advertisement.
Annual revenue: $117 bln.
Employees: 71,970 people.
Facebook is one of the fastest-growing businesses and one of the most expensive brands worldwide. Indeed, the market value of $446 billion is an astronomical indicator of popularity for an Internet project.
Facebook was developed by Mark Zuckerberg in February 2004.
The social network is currently visited by more than 2 billion people every day, which might be the limit in their global growth, as some people say. So, in recent years, the company focused on another way to grow, specifically on acquisitions.
Today, Facebook Inc. owns a lot of other popular projects, among which are Instagram, Messenger, Whatsapp, and Oculus VR.
Facebook is headquartered in Menlo Park, California, USA.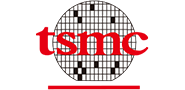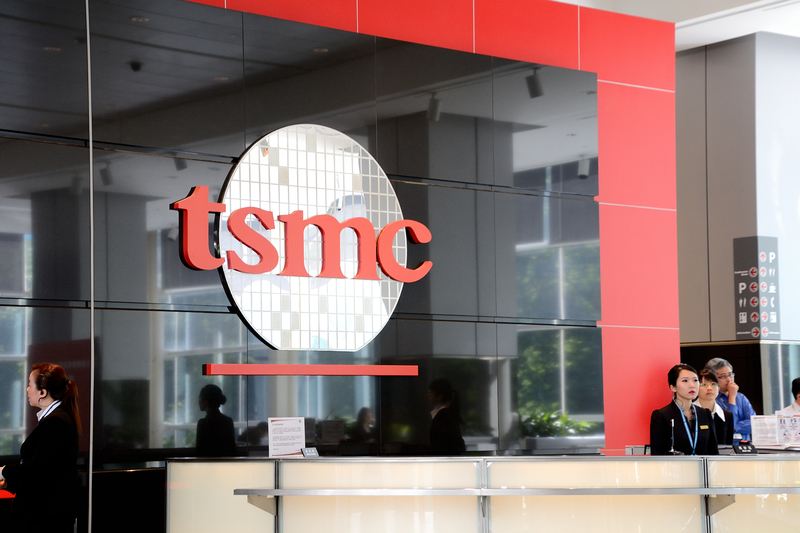 Industry: Semiconductors.
Annual revenue: $52 bln.
Employees: 56,830 people.
Taiwan Semiconductor Manufacturing Company is a circuits manufacturer and the world's largest semiconductor foundry. Its products are used in computer, communication, consumer electronics, automotive, and industrial equipment industries.
It was founded in 1987 by Morris Chang and became one of the first companies dedicated to semiconductor production in the world. Over time, TSMC gained the title of a leader in the field.
Among the company's clients are Advanced Micro Devices, Broadcom Inc., Nvidia, and Qualcomm. Even Intel, STMicroelectronics, and Texas Instruments outsource some of their products to TSMC. But the most important customer is definitely Apple.
The company owes its success to the win-win business model, where both parties get benefits. TSMC takes the chipmakers' design and creates the respective technology for them, as it has all the required equipment and does it pretty well in terms of quality.
TSMC has subsidiaries in China, Singapore, and the U.S., as well as offices in Europe, India, and Japan.
The headquarter is located in Hsinchu, Taiwan.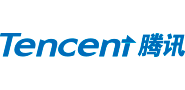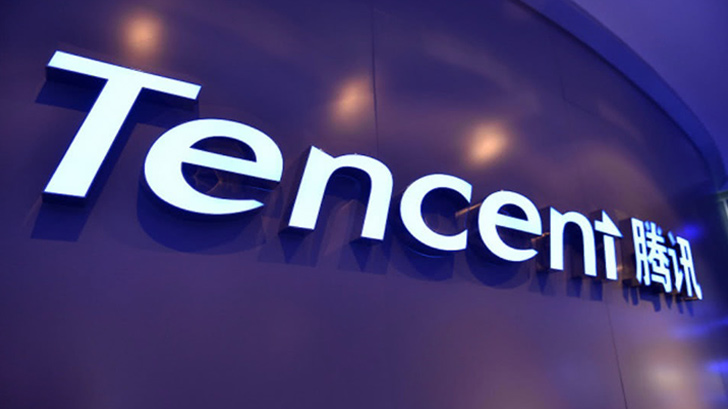 Industry: Internet, search engine, social networking, web portals, e-commerce, AI, etc.
Annual revenue: $82 bln.
Employees: 112,771 people.
This Chinese giant, established in 1998, is a venture company, a conglomerate, an investment holding, and one of the largest companies in the gaming industry with its "League of Legends," "Arena of Valor," and "Fortnite".
Its products include e-commerce platforms, social networks, web portals, payment systems, Internet services, mobile and multiplayer games, smartphones, which are among the most successful in their categories.
More than one billion people actively use Tencent's online services every day.
By the way, recently, the company got the right to exclusively distribute James Bond and Star Wars franchises in China.
The headquarter of Tencent Seafront Towers (also known as Tencent Binhai Mansion) is located in Nanshan District, Shenzhen.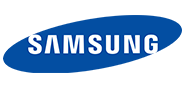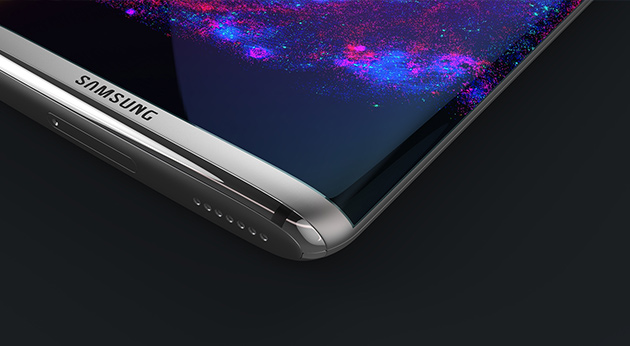 Industry: Electronics, household appliances, shipbuilding, aircraft engineering.
Annual revenue: $236 bln.
Employees: 287,440 people.
Samsung is globally known as a consumer electronics producer, even though it is a huge private conglomerate presented in various industries: from ship and aircraft building to life insurance.
The company has three technological divisions – Consumer Electronics, Information Technology & Mobile Communications, and Device Solutions.
We should also note that, so far, Samsung is Apple's biggest opponent on the mobile market with its Galaxy smartphones and tablets. In recent years, a great part of Samsung's revenue (about 40%) was smartphone-related.
The firm was established in South Korea in 1938. In 1969 Sanyo merged with Samsung, which gave birth to Samsung Group. In 1983, the company started personal computer production. And by 1991-1992 the development of the first line of mobile phones was completed.
Samsung is headquartered in Suwon, the provincial capital of Gyeonggi-do, Republic of South Korea.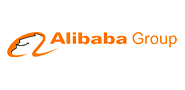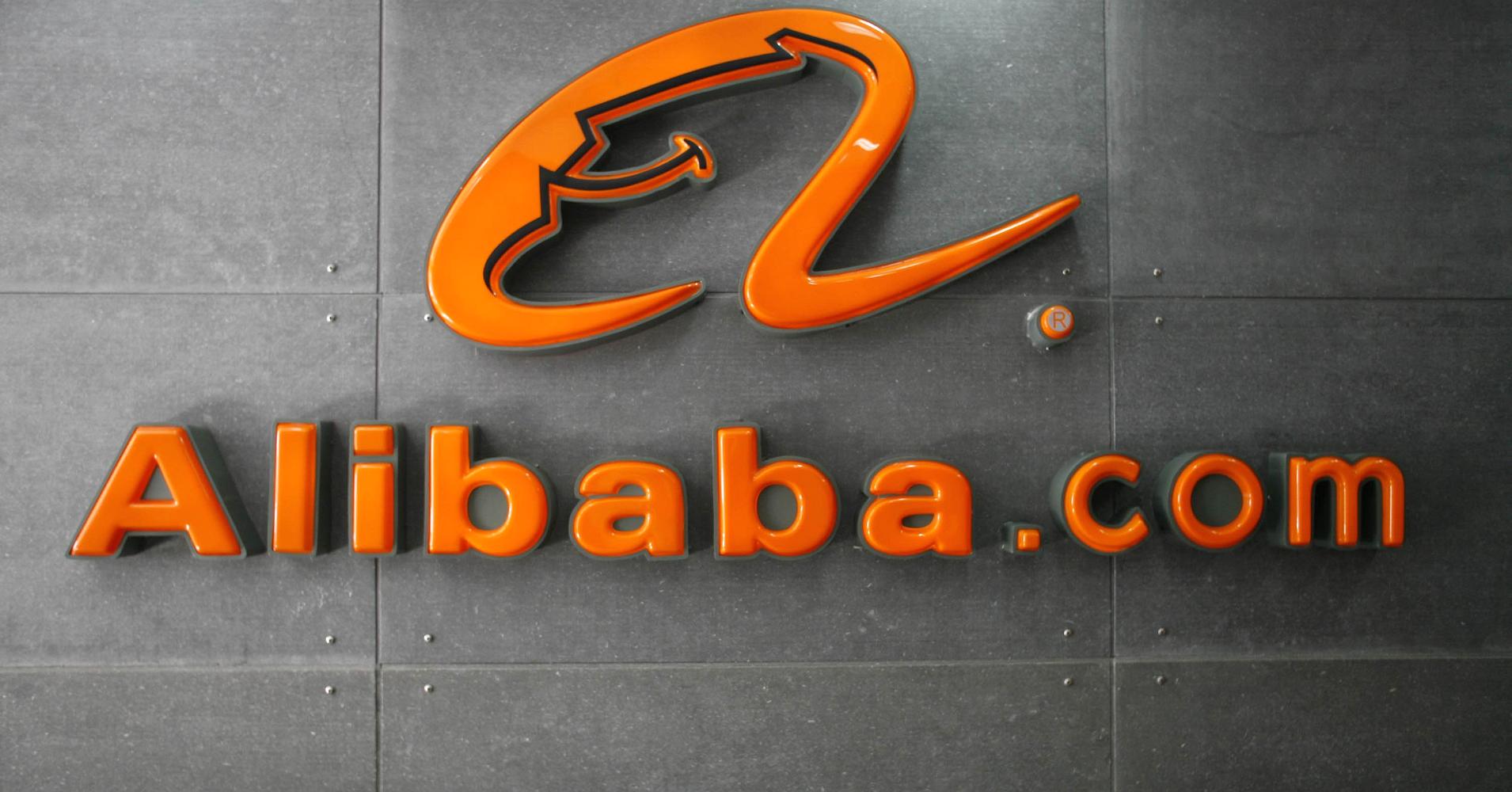 Industry: Internet, e-commerce, cloud computing, mobile media, and more.
Annual revenue: $128 bln.
Employees: 254,941 people.
Closing our top 10 list of tech companies is Alibaba. Being one of the largest virtual trading platforms in China and in the world, this company is attracting the attention of buyers by both affordable prices and a wide range of goods presented.
Founded on April 4, 1999, the company provides the consumer, business-consumer and business services through web portals, as well as electronic payment and cloud computing services, and an advanced search system for customers. Not to mention the digital media and entertainment.
Its affiliate Ant Financial has rapidly become one of the most successful fintech companies in the world.
And if the growth continues, Alibaba might even potentially knock Amazon off its position.
The headquarter is located in Hangzhou, China.

#11 – #20
Here you can see the remaining top 20 of the biggest digital companies in a shorter format:
#
Company
Market Cap
Industry
11
Disney
$229 billion
Mass media
12
Adobe Inc.
$228 billion
Computer Software
13
Cisco Systems
$227 billion
Networking hardware
and software
14
Comcast
$227 billion
Telecommunications,
Mass media
15
Verizon
$222 billion
Telecommunications,
Mass media
16
Salesforce.com
$219 billion
Cloud computing,
Software
17
Oracle Corporation
$215 billion
Enterprise software,
Cloud computing,
Computer hardware
18
Intel
$194 billion
Semiconductors
19
AT&T
$180 billion
Satellite television,
Fixed-line telephones,
Mobile telephones,
Broadband
20
China Mobile
$143 billion
Telecommunications
Top twenty biggest tech companies by revenue
Here is the rating of the top twenty largest technology firms by their average annual revenue. This list is quite different from the one presented above.
#
Company
Revenue
Industry
1
Amazon
$458 billion
eCommerce,
Cloud Computing
2
Apple
$379 billion
Hardware,
Software,
Cloud computing
3
Alphabet
$239 billion
Conglomerate
4
Samsung
$234 billion
Conglomerate
5
Foxconn
$191 billion
Electronics
6
Microsoft
$185 billion
Software,
Hardware
7
AT&T
$169 billion
Telecommunications,
Mass Media
8
Verizon
$134 billion
Telecommunications,
Mass media
9
Deutsche Telekom AG
$128 billion
Telecommunications
10
Alibaba Group
$125 billion
Internet,
E-commerce
11
China Mobile
$124 billion
Telecommunications
12
Comcast
$116 billion
Telecommunications,
Mass Media
13
Nippon T&T
$113 billion
Telecommunications
14
Meta Platforms Inc (Facebook)
$112 billion
Social media,
Online Advertisement
15
Dell Inc.
$105 billion
Hardware,
Software
16
Huawei Technologies
$100 billion
Consumer electronics,
Telecom equipment
17
Hitachi
$91 billion
Conglomerate
18
Tencent
$84 billion
Internet
19
Intel
$79 billion
Semiconductors
20
IBM
$71 billion
Cloud computing,
AI,
Hardware,
Software
See also the list of the largest companies in the world by revenue.
Top twenty biggest tech companies by employee number
Another interesting indicator to compare the most prestigious tech companies in the world is the number of employees.
#
Company
Employee number
Industry
1
Amazon
1,298,000
eCommerce,
Cloud computing
2
Foxconn
1,290,000
Electronics
3
Accenture
624,000
Professional services
4
Tata Consultancy
506,910
IT services and consulting
5
China Mobile
454,330
Telecommunications
6
Hitachi
350,870
Conglomerate
7
IBM
345,900
Cloud computing,
AI,
Hardware,
Software
8
Nippon T&T
324,670
Telecommunications
9
Siemens AG
303,000
Conglomerate
10
Cognizant
289,500
IT services and consulting
11
Samsung
287,440
Conglomerate
12
China Telecom
281,190
Telecommunications
13
Infosys
259,620
IT services and consulting
14
China Unicom
254,700
Telecommunications
15
Panasonic
243,540
Electronics,
Semiconductors,
Home appliances
16
AT&T
230,000
Telecommunications,
Mass Media
17
Deutsche Telekom
226,290
Telecommunications
18
Huawei Technologies
197,000
Consumer electronics,
Telecom equipment
19
Disney
190,100
Mass media
20
América Móvil
186,850
Telecommunications
Who are the Big Five Tech
You have probably met the term Big Four Tech or Big Five Tech somewhere on the Internet. It was created by the journalists to bring together the best and highly valued players of the digital world.
The unofficial term first appeared in 2013, when the investment expert Jim Cramer was speaking about the noteworthy technology stocks. He included Facebook, Amazon, Netflix, and Google to the FANG (the companies names abbreviation) group. Microsoft was not on the list because of the boring stock price at that time.
Since then, different sources include different companies in the Big Tech group depending on the indicator they are interested in.
For example, Goldman Sachs and JP Morgan came up with the version of Big Five Tech, based on market capitalization, the number of acquisitions, and the influence on sociocultural evolution. These companies are:
Facebook,
Amazon,
Apple,
Microsoft,
Alphabet (Google).
Today, these tech giants have a combined market value of more than $5 trillion. Each of them had numerous large acquisitions and mergers, and their influence on almost all tech fields is significant.
For example, Amazon is one of the leading cloud service providers with a market share of almost 50%. It has also gained 69% of the market of AI-based personal assistants (Google has only 25% of the market).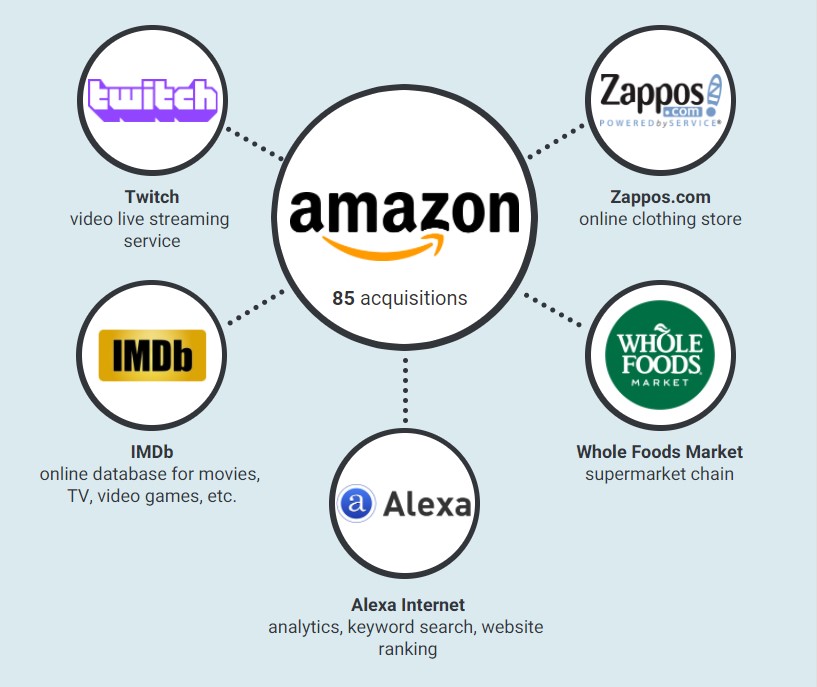 Alphabet has basically monopolized the popular web-based services, like online search, video sharing, and online mapping and navigation.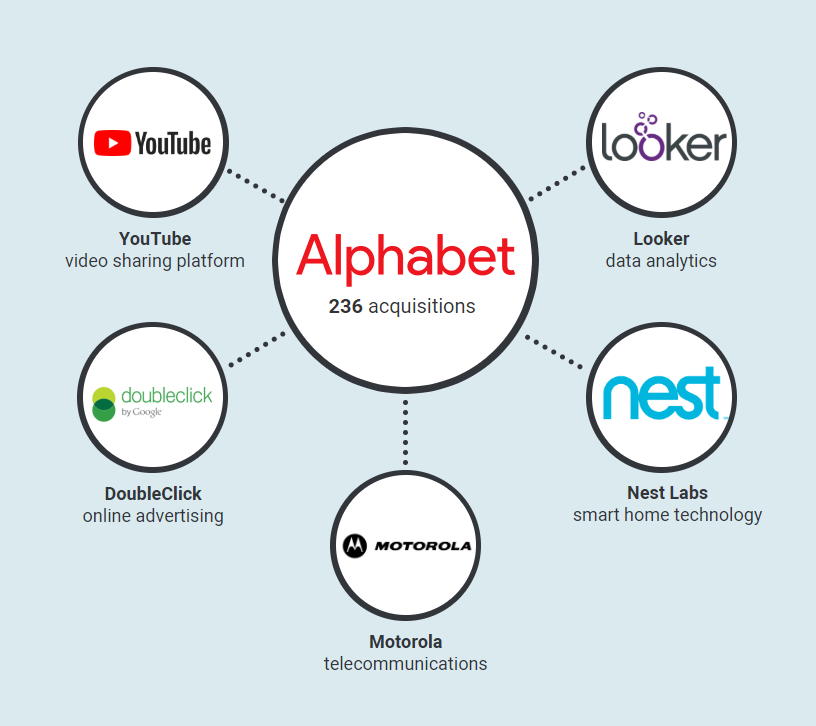 Facebook dominates social networking, image sharing, and online messaging. It also shares the leadership with Google on the digital advertising market.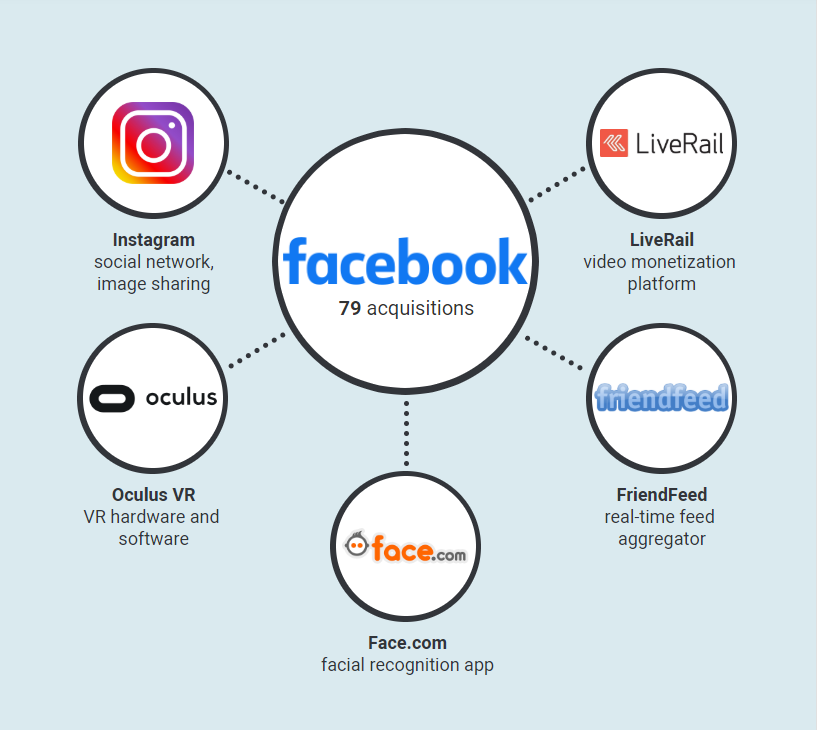 Apple tops the smartphones and computing device sector.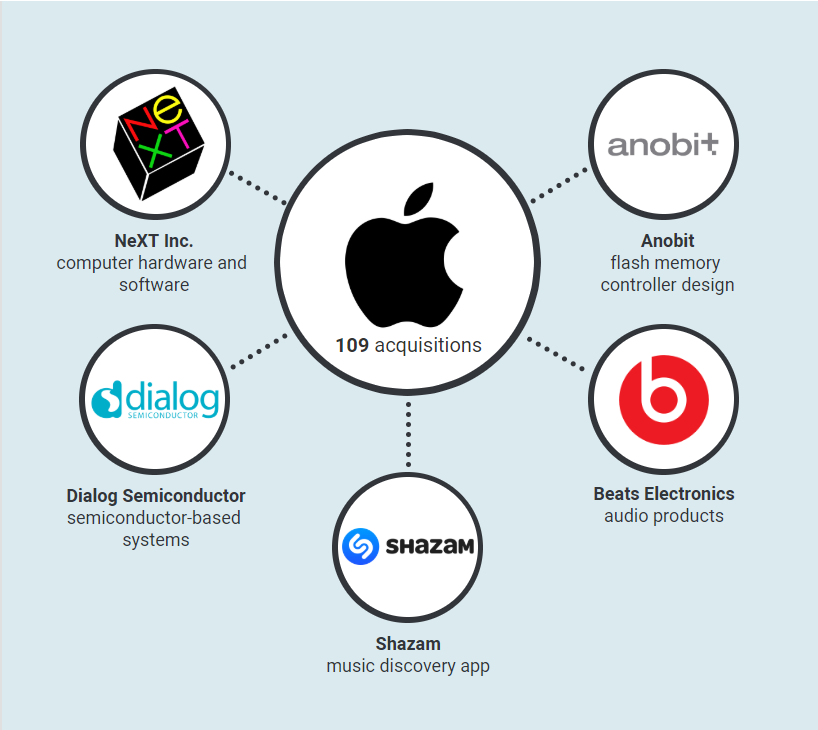 Microsoft remains a leader in the operating systems, as well as productivity software markets. But it is also one of the largest cloud computing companies and one of the biggest in the game industry.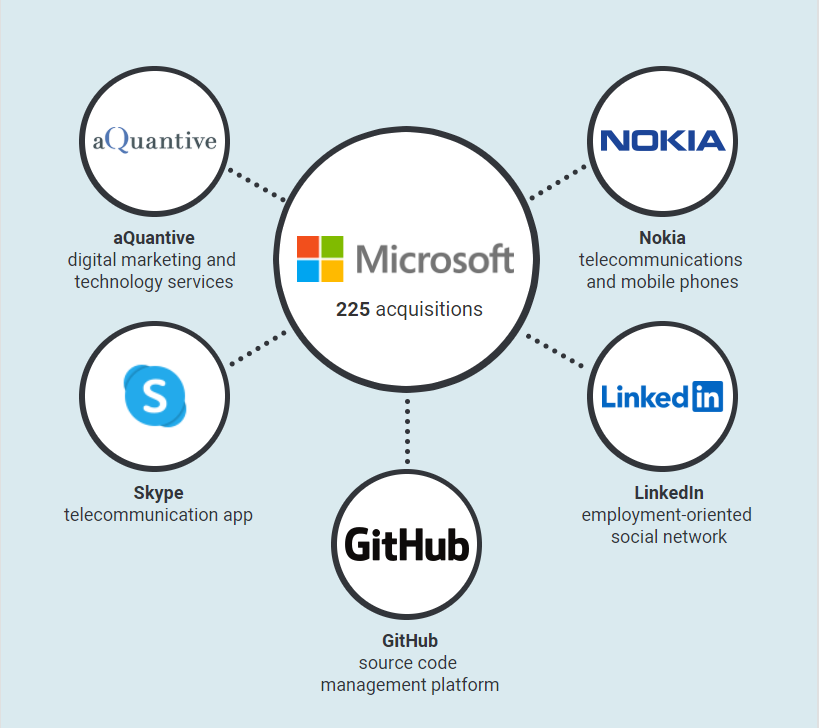 In 2014 the Microsoft bought Nokia company, but the partnership was not successful and ended two years later.
---
You have probably noticed that all of the world's most powerful tech companies are US-based. But China has its own analogs to Big Tech Five called BATX (Baidu, Alibaba, Tencent, Xiaomi). And some of these promising companies have already reached the top ten.
Besides, there are tons of companies coming and emerging start-ups that strive to the top. So, there's a great possibility that in a few years the Big Tech will look completely different.

Olga Protska Senior Content Writer & 2D Artist