TOP 10 of the weakest world currencies in 2017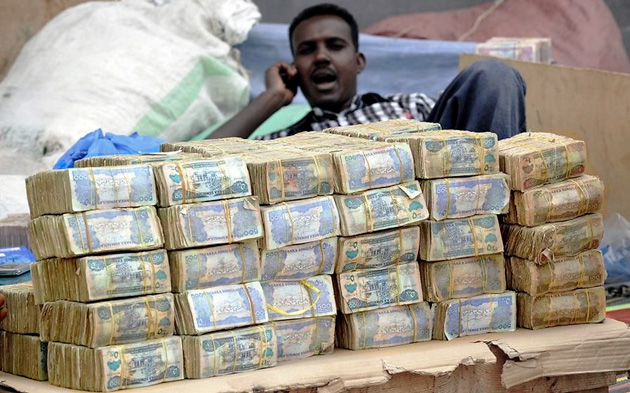 Most people know about the strongest, most stable and powerful world currencies, for example, British Pound, Swiss Franc (Swissie), US Dollar, Euro Dollar and others (TOP 10 of the strongest currencies).
These currencies are some of the most stable as well as countries issuing them.
However, what is about the cheapest world currencies: who knows their titles and what countries they are issued in?
I am sure the larger part of readers know about Belarusian Ruble and its incomparable low exchange rate. Ruble of Belarusian Republic is far from the weakest currency in the world. Moreover, beginning in July 1 2017 Belarusian currency will go through a process after which couple of zero figures should disappear and it will have a better look.
The weakest currencies list is always in change and it is definitely hard to set what currency tops the list, due to the fact that the economic situation is changing rapidly in all countries.
However, it is possible to define the certain devalued national currencies list. To do this, let us look at 10 weakest world currencies versus US Dollar.
Exchange rate is set as of the writing date (Feb 2 2016)
No.1 – Iranian Rial
↓ You can hover the image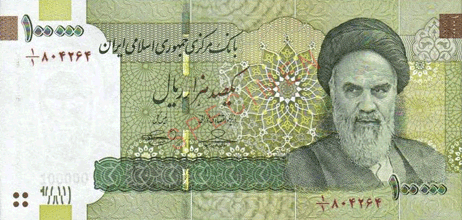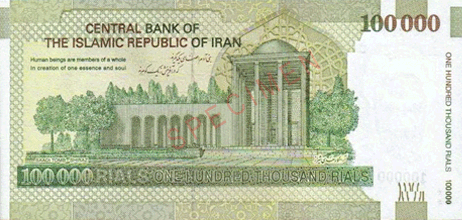 Currency code – IRR
1 USD = 30184 IRR
Iran-Iraq War, Israel attacking, as well as the possibility of a Nuclear Weapon threatening the world from Iran government caused world superpowers to force economic and political sanctions. These measures included restricting access to the world commodity market and led to significant downturn in their economy. Being an oil exporter, Iran could no longer export its oil, which created a critical deficit in their budget.
All this caused Iranian Rial to become the weakest world currency. From 2016, USA and EU have lifted some sanctions alternately, which should improve economic situation and stabilize the local currency.
No.2 – Sao Tomean Dobra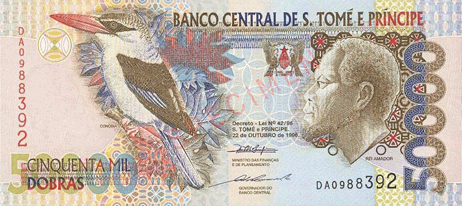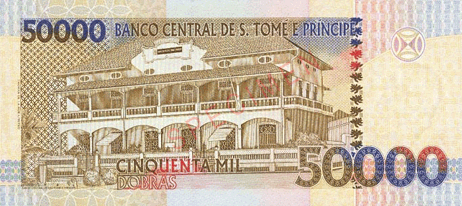 Currency code – STD
1 USD = 22691 STD
Two small islands in West Africa called St. Tome and Principe are exporting cacao, coffee and coconuts and this is not enough for the local economy support at appropriate level.
Recently, oil fields were found on the St. Tome Island and that is why Dobra can improve its economy soon.
No.3 – Vietnamese Dong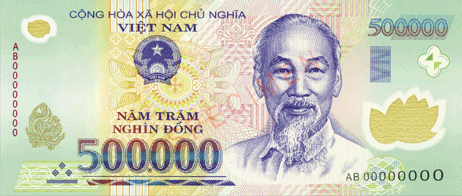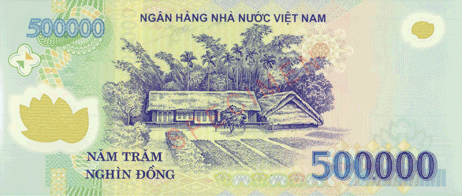 Currency code – VND
1 USD= 22396 VND
Vietnam is still on its hard path from the centralized economy type to the market one, and consequently this country currency almost devalued today. However, experts insist that Vietnamese Government is going the right way and soon it can catch up with its closer Asian neighbors.
No.4 – Belarusian Ruble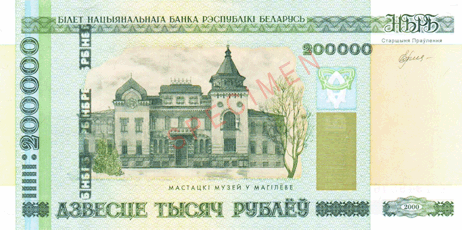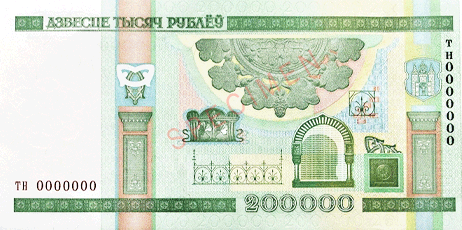 Currency code – BYR
1 USD = 20846 BYR
Belarusian republic is the emigrant country after USSR collapse in 1992. It created its own national currency – Belarusian Ruble that is still falling as per its exchange rate. High taxes, inflation, corruption and political restrictions led to significantly low price for this currency inside the global market.
No.5 – Indonesian Rupiah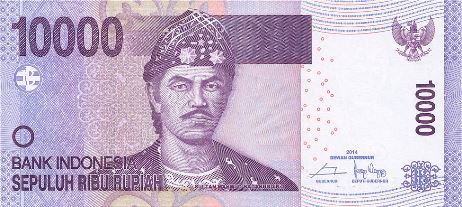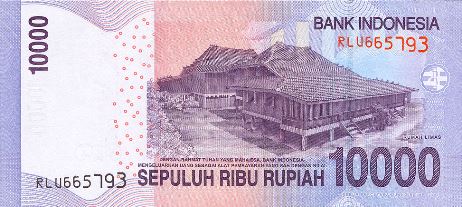 Currency code – IDR
1 USD = 13873 IDR
Indonesia is economically stable and developed country in South East Asia. However, its currency has very low exchange rate. The regulatory authorities of the country are taking all measures to strengthen national currency, but all their efforts lead only to insignificant changes today.
No.6 – Lao or Laotian Kip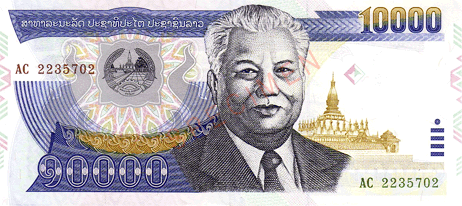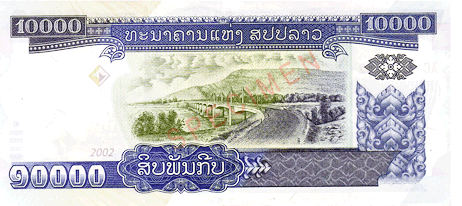 1 USD = 8144 LAK
LAO is the only currency from this list, which did not devalue, but originally was issued with such low rate. Besides, from its issue date in 1952, the currency did strengthen versus US Dollar and continue to improve its value.
No.7 – Guinean Franc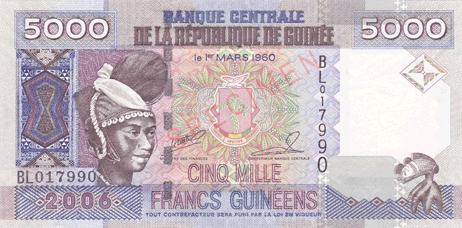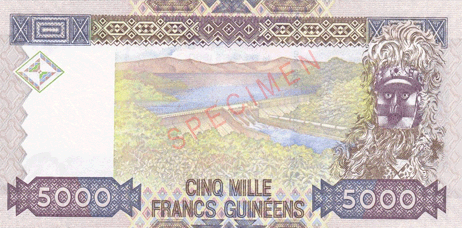 Currency code – GNF
1 USD = 7822 GNF
Regarding high inflation rate, progressing poverty and gangsters prosperity the currency of Guinea – African country has very low exchange rate.
Considering wealthy natural gifts: gold, adamants and aluminum the currency of this country must have much higher rate (value).
No.8 – Paraguayan Guarani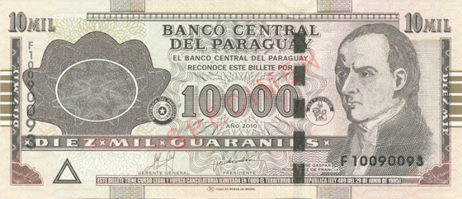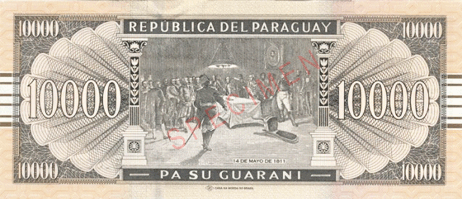 Currency code – PYG
1 USD = 5950 PYG
Paraguay is the second poverty South American country. It is a disastrous economic downturn, which means inflation, corruption, low education quality, enormous number of poor people, high unemployment rate, etc.
Paraguay exports cotton and soybean, but this is hardly enough to cover expenses.
No.9 – Sierra Leonean Leone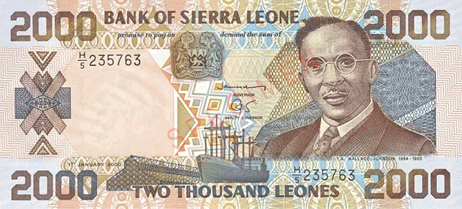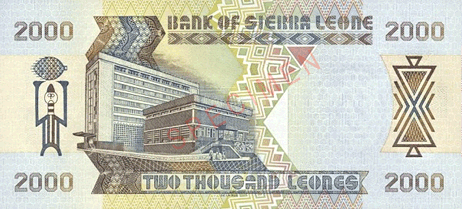 Currency code – SLL
1 USD = 4129 SLL
Sierra Leone is a very poor African country, which handled out many serious tests and this caused the local currency to devalue. Recently, a war took place and now Ebola death virus prevails.
No.10 – Cambodian Riel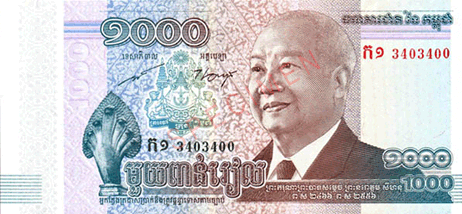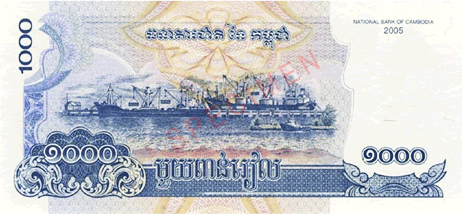 Currency code – KHR
1 USD = 4055 KHR
Cambodian Riel is the currency of Monarch State in South East Asia. This monetary unit was implemented in 1995 to change Indochinese Piaster. Originally, Riel had a low exchange rate and was not popular among locals who had decided to use foreign currencies.
A larger part of Cambodian prefer to use US dollar for payments now, what cause the local currency to devalue more.
Why do currencies devalue?
In most cases, state currencies devalue because of economic downturn inside a country. This cause balance of payments deficit and the inflation rate to grow.
This can be a sequence of different economic downturns such as war actions, GDP decreasing, commodities devaluation serving as exports basics, purchasing power falling, credit conditions tightening, political instability inside a country and etc.
Devaluation (currency devaluation) is often tied with incorrectly organized monetary policy and relating decisions of fiscal controls (Central Banking System).