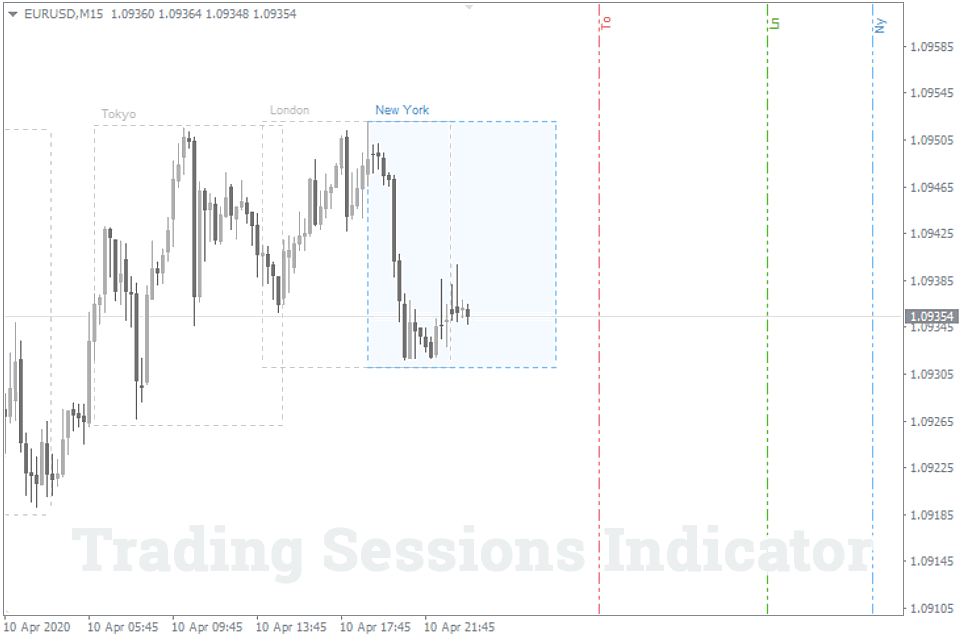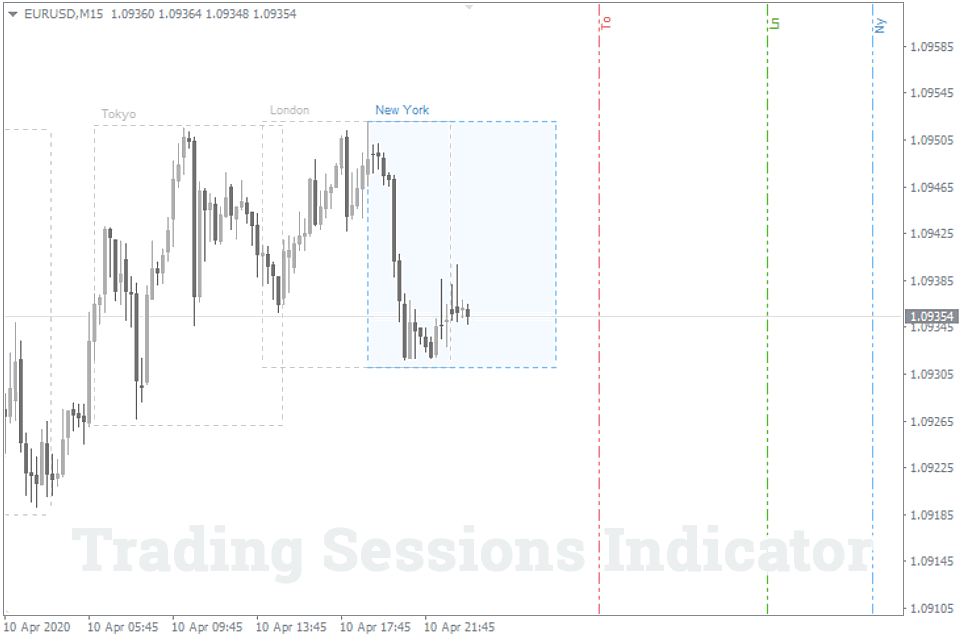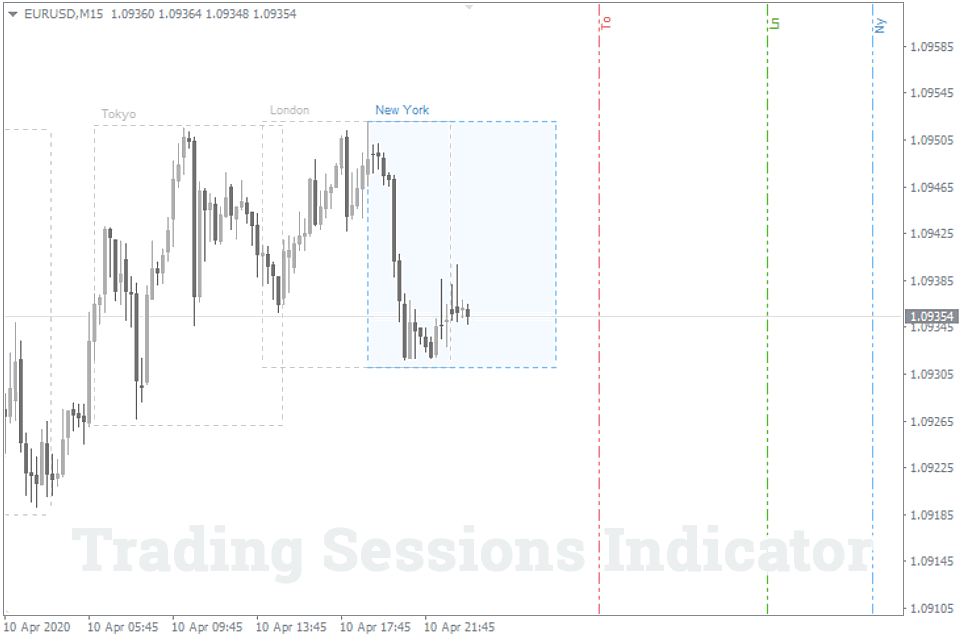 FXSSI.TradingSessions is a simple and at the same time quite functional Forex session indicator.
Compared to other popular indicators such as iSessions, for example, our Forex market session indicator has a number of advantages:
On top of the past and current trading sessions, this auto session indicator for MT4 also shows time of the future sessions.
The color scheme is set to maintain the balance between visibility and frequency of use. In other words, this Forex sessions indicator won't complicate your work with the chart, unlike any other similar indicators using vibrant color schemes.
Auto color adjustment to your chart's background. It allows to use the trading session indicator for MT4 without the need to save the settings (presets).
What trading sessions does the indicator show?
This session indicator shows time of four main Forex sessions:
| Session | Acronym | Opening time | Closing time |
| --- | --- | --- | --- |
| Tokyo | (Tokyo/Tyo/To) | 23:00 UTC | 8:00 UTC |
| London | (London/Ldn/Ln) | 7:00 UTC | 16:00 UTC |
| New York | (New York/Nyc/Ny) | 12:00 UTC | 21:00 UTC |
| Sydney | (Sydney/Syd/Sy) | 21:00 UTC | 6:00 UTC |
Each trading session lasts 9 hours. Based on this schedule, there are trading hours when sessions of some stock exchanges overlap:
Tokyo and London: 1 hour.
London and New York: 4 hours.
Sydney and Tokyo: 7 hours.
How is this Forex market session indicator used?
Traders normally use trading sessions to determine the volatile hours throughout the day, since the trading activities vary from one stock exchange to another.
London and New York market trading sessions are considered to be the most volatile, especially during the 4-hour overlap.
In the Forex market, you can experience the lowest volatility, almost a flat market, during the Sydney trading session time.
It's noteworthy that a trading uptrend or reversal trend often coincides with the opening time of one of the stock exchanges.
To sum it up, we can say that the market session indicator alone doesn't generate any trading signals. However, this session indicator for MT4 is an essential component of every trader's toolkit alongside other free information indicators.