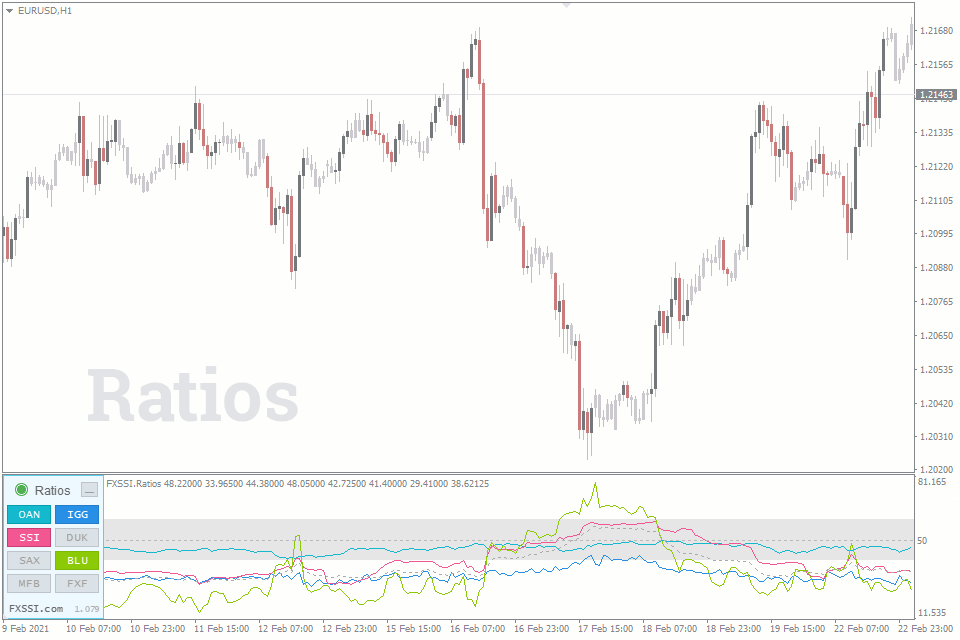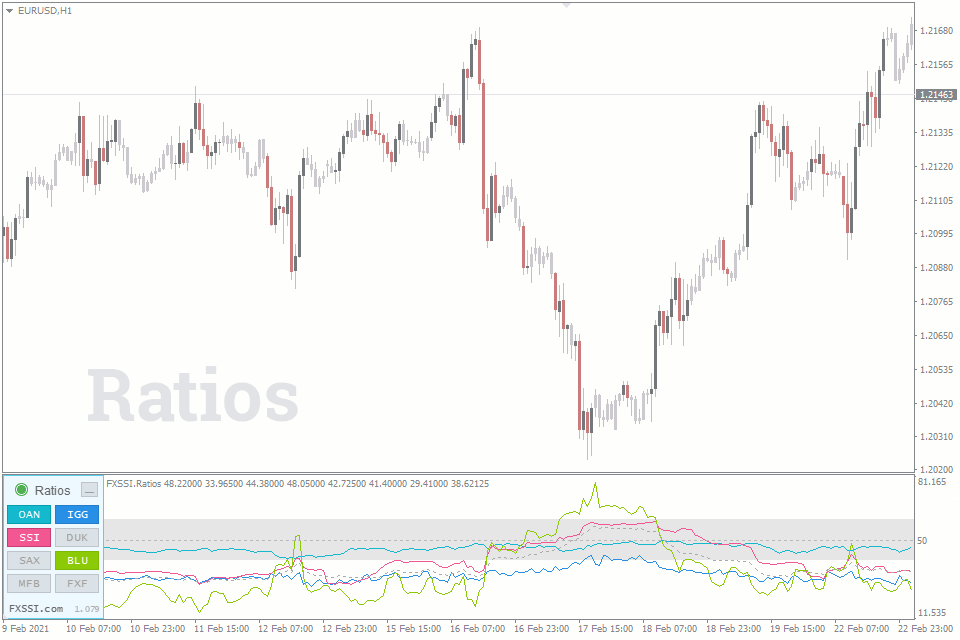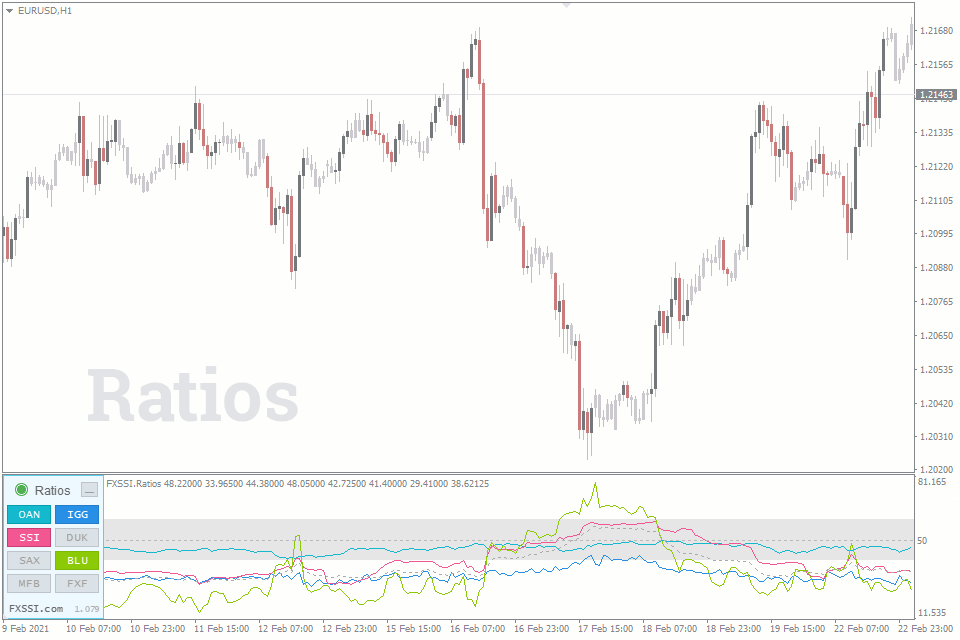 Track market sentiment dynamics with the "Ratios" indicator.
The indicator displays the buy and sell ratio as a sub-window line chart. Data is available for 9 brokers and 12 currency pairs (the numbers are relevant at the moment of writing this).
Indicator is used for:
Your future trade direction confirmation;
Mid-term trend determination;
Search for manipulative price movements.
Also, this indicator is suitable for beginner traders, because it gives them the opportunity to study the market mechanics.
The purpose of this indicator and the main differences from the Current Ratio
If you compare this indicator to CurrentRatio, which displays similar data but only for the current moment, then you'll see that Ratios has several advantages.
It displays various manipulative movements in the past. Especially useful if the analysis of price peak values and indicator values on these changes.
Analyzing the history of the buy/sell ratio, one can understand how the majority of traders operate in various market situations. This knowledge helps them to allocate crowd behavior patterns that really works. That info can be used during the trading process.
At the same time, the basic logic remains unchanged: If the majority buys, you should look for sale options and vice versa. If most traders expect the currency pair to fall, you should consider buying opportunities.

You can read about other methods of analyzing the ratio positions in our "trading against the crowd" strategy guide.
Indicator Capabilities
The indicator displays historical data as a graph. The history depth depends on the subscription plan.
But you must also keep in mind that low-performance computers may not cope with the display of large data amounts. In this case, you should limit the displayed history in the indicator settings.
The list of the indicator's main features:
Custom AVG formula – enter your own formula to calculate the average value of the bulls and bears ratio;
Signal range – specify the signal levels range;
Auto settings – the indicator is equipped with a function to automatically determine the color scheme and time zone.
In the settings menu, you can also enable/disable the display of a specific broker, as well as make the button active or inactive by default.
---
Installation
Extract downloaded .zip file to your MQL4/ folder. For more details read the instructions:
If you have any questions, please contact us.