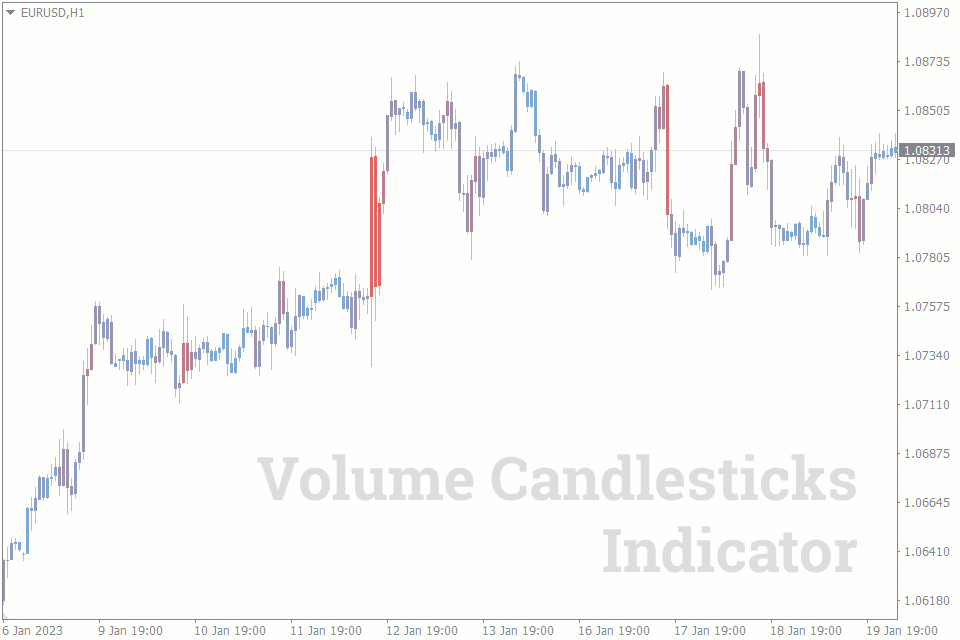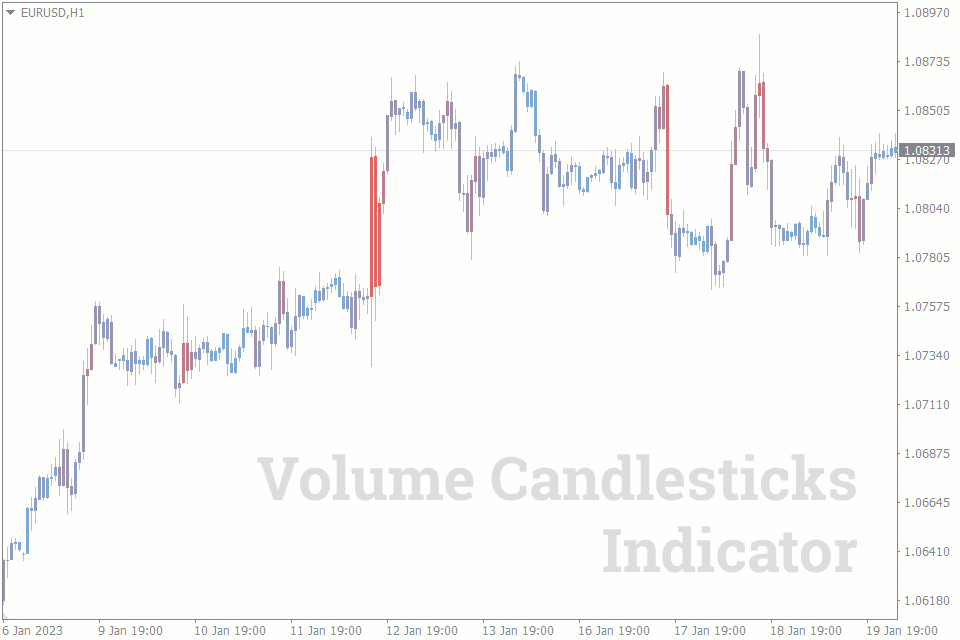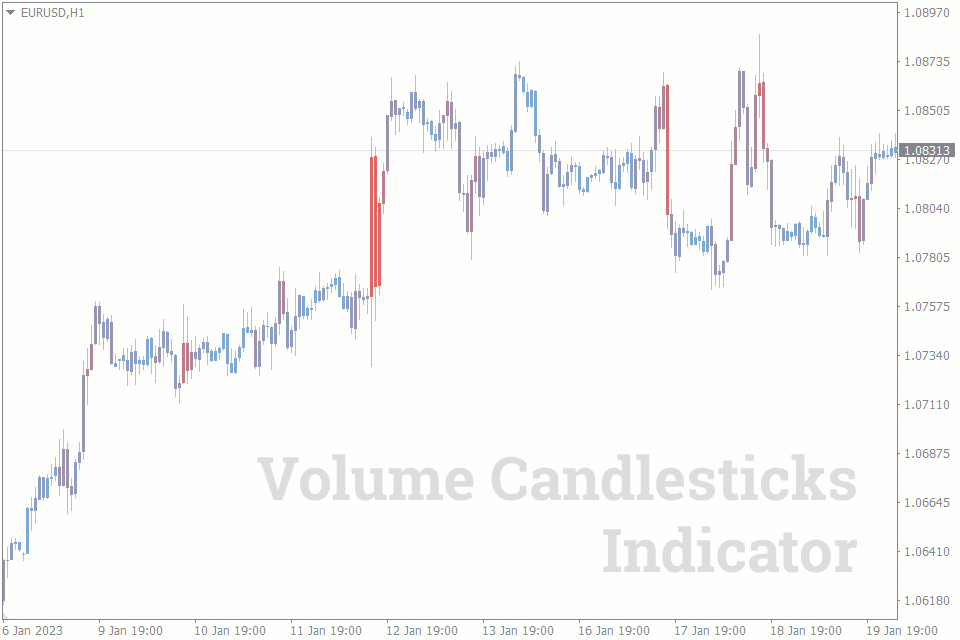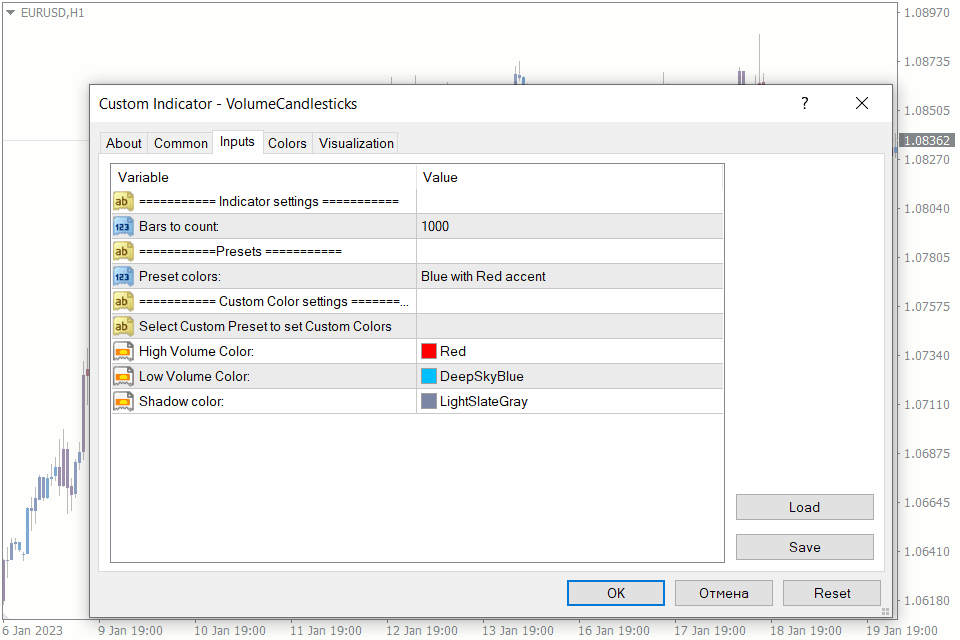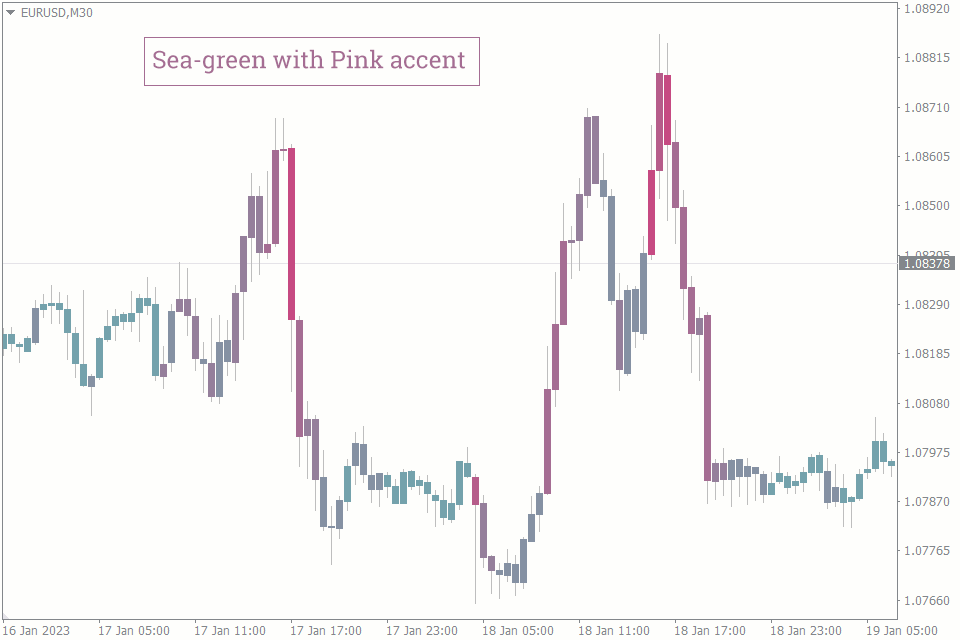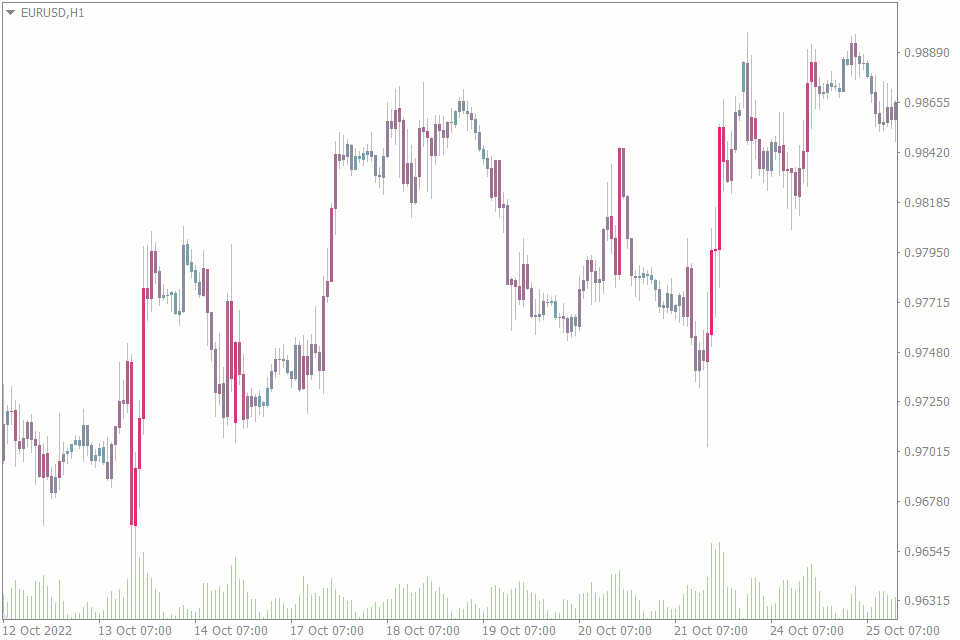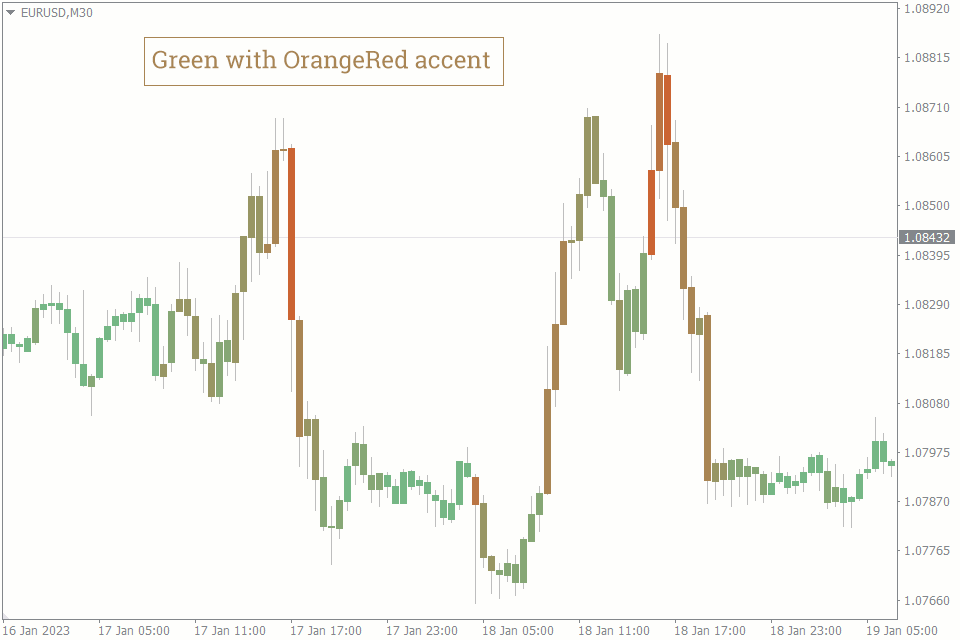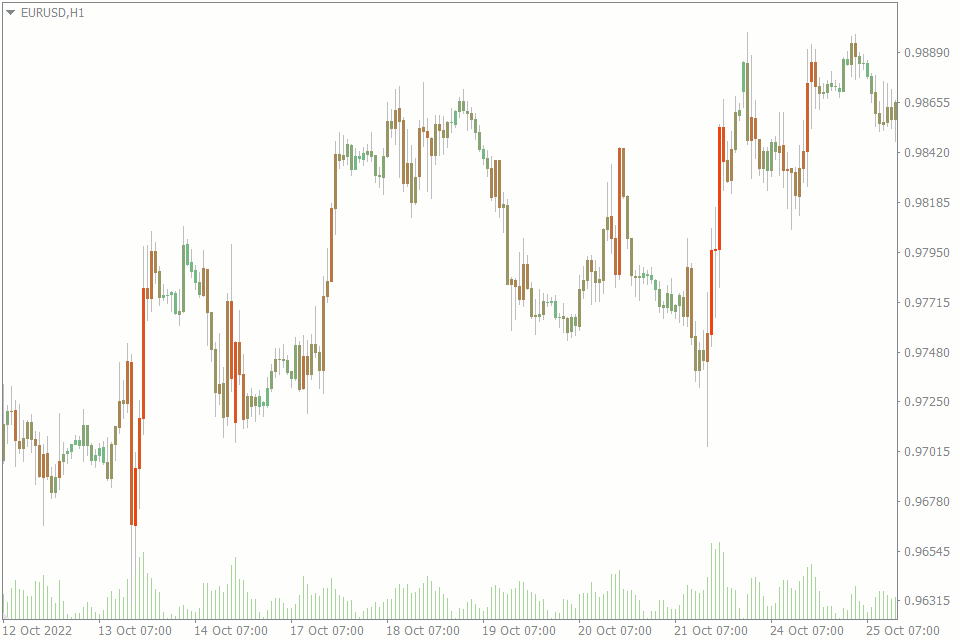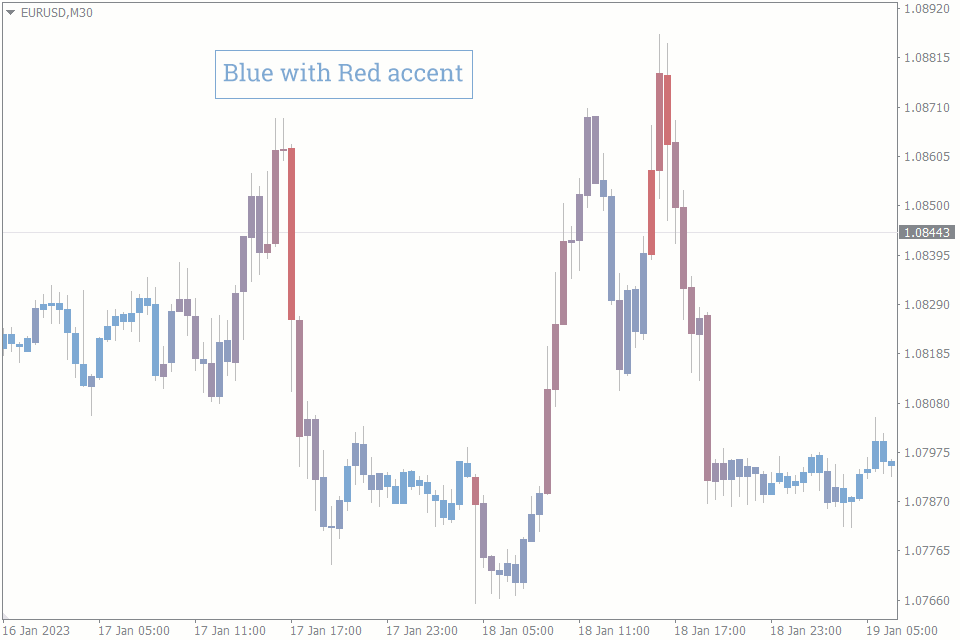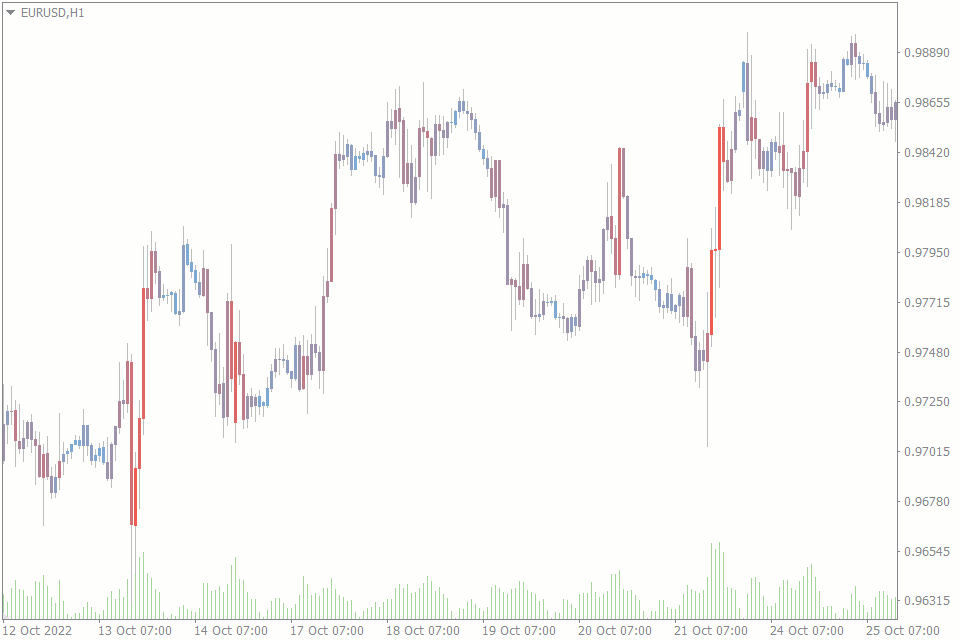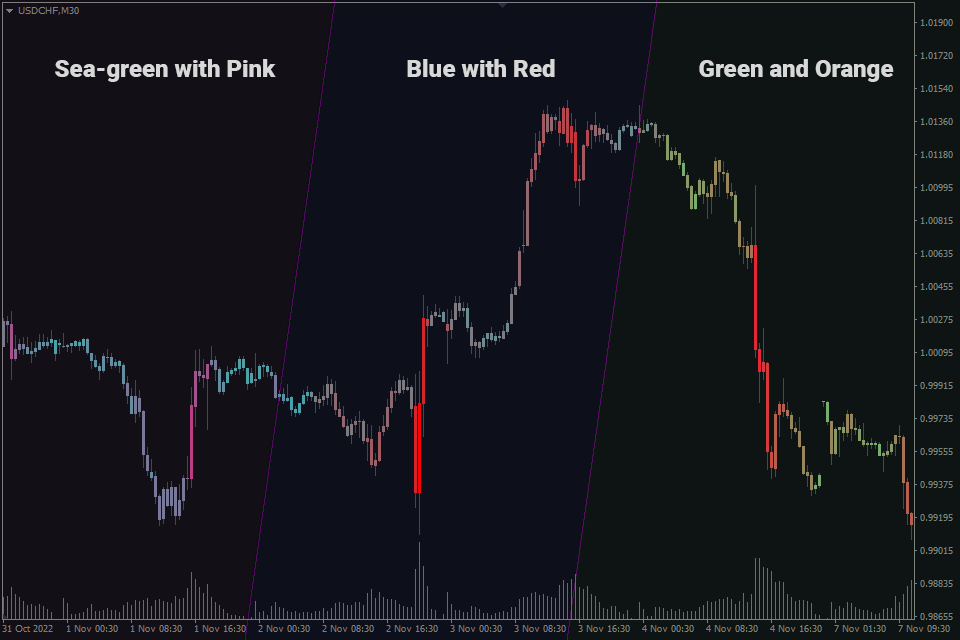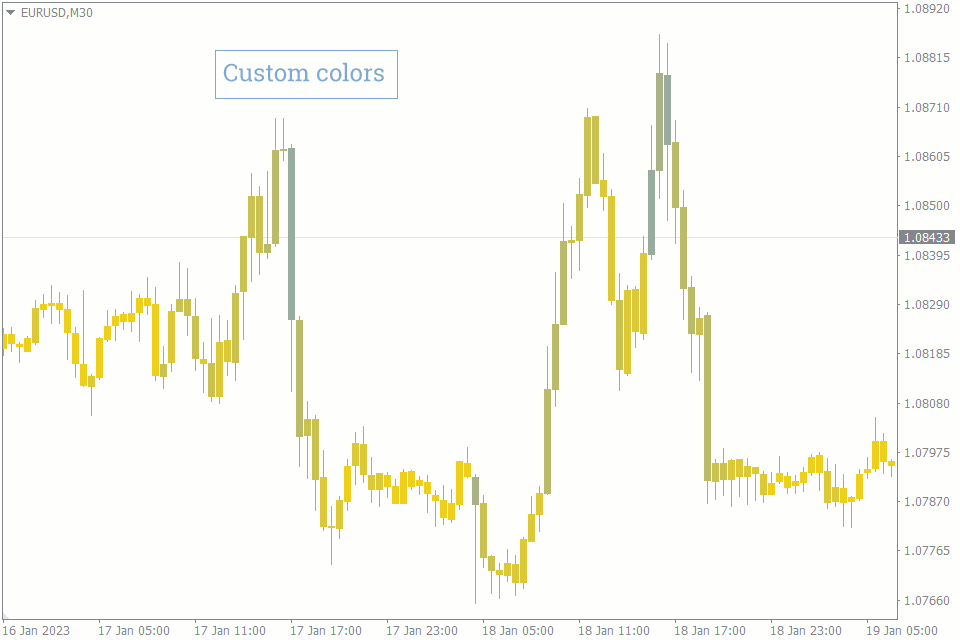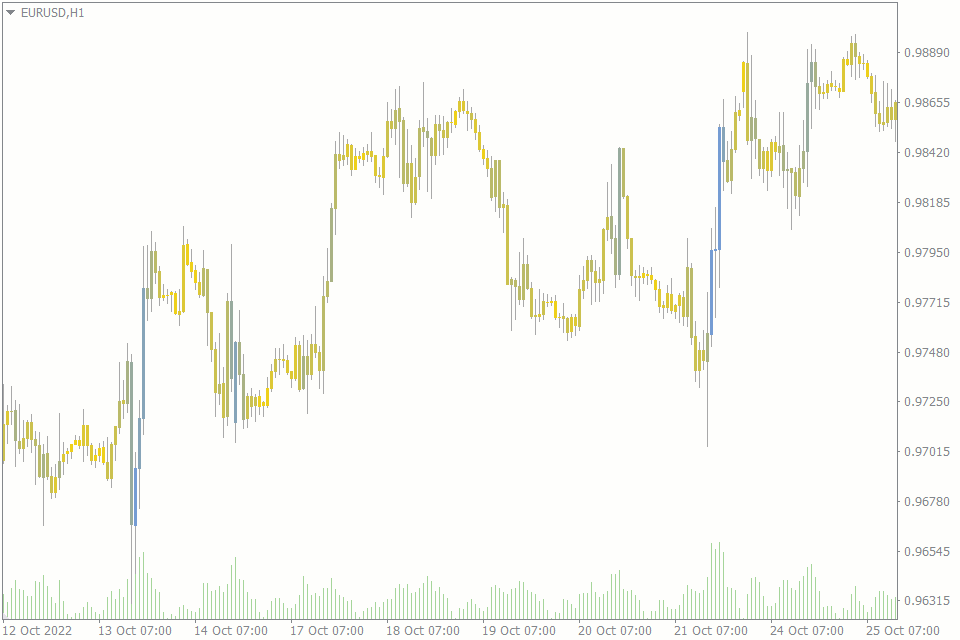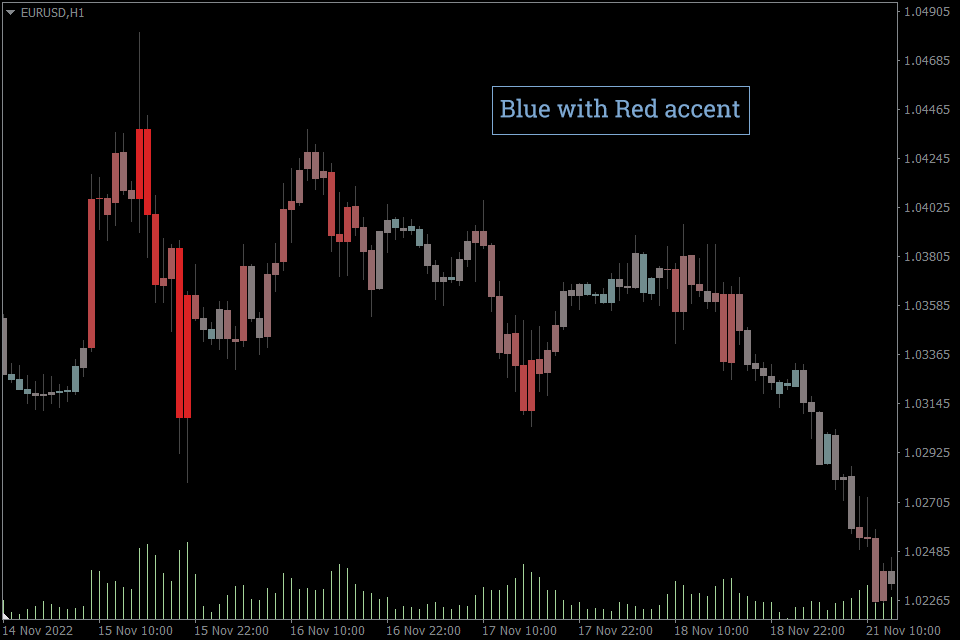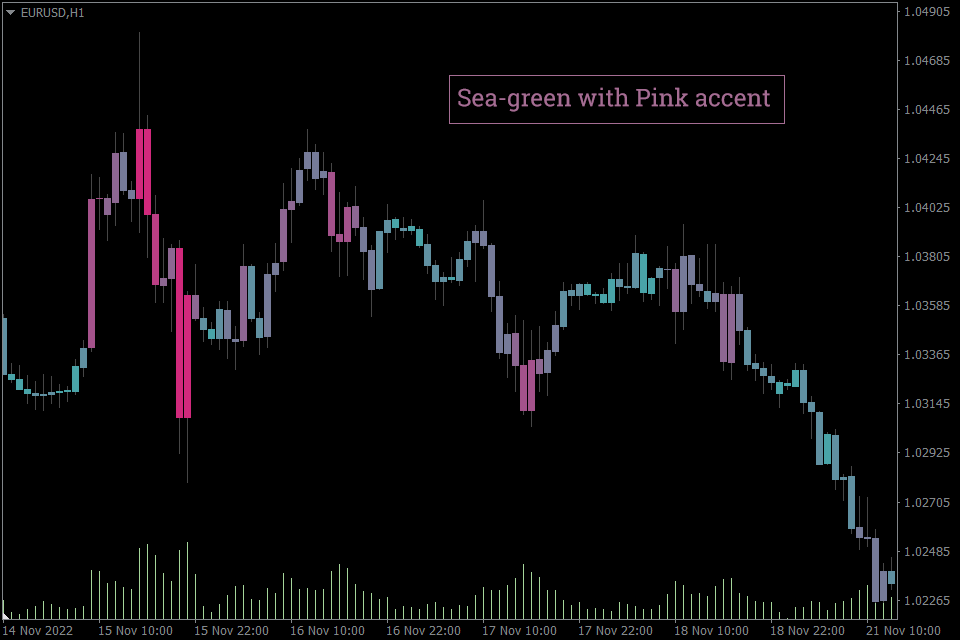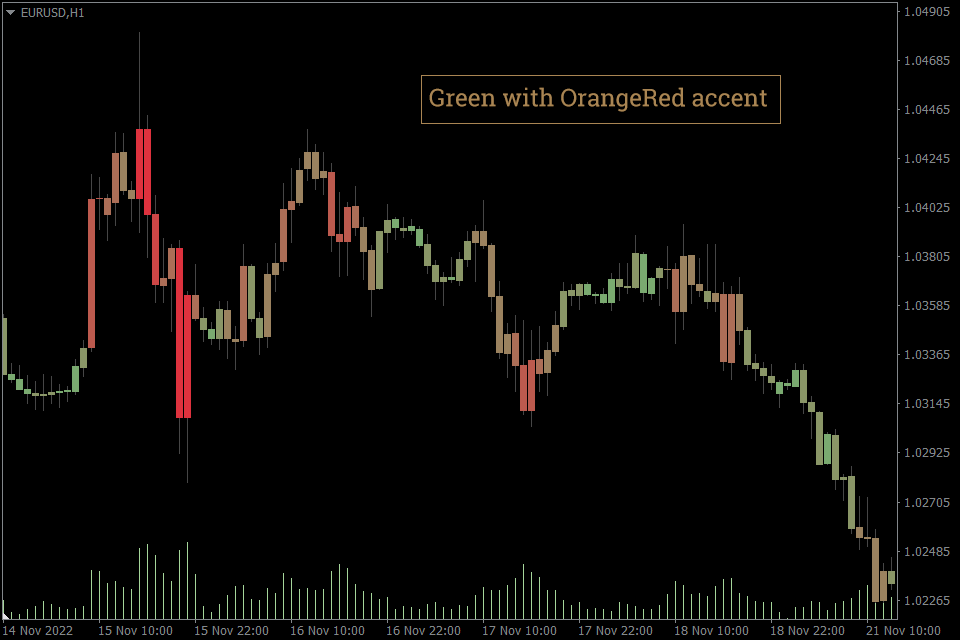 VolumeCandlesticks is an indicator for MT4 and MT5 that marks the candles with the extended volume in accent colors. The larger the volume, the richer the candle accent color is.
The calculation is based on the tick volume provided by your broker. You can display this volume in the terminal using the Ctrl + L combination.
Indicator features
3 preset palettes. We have selected several optimal color solutions and implemented them into the indicator.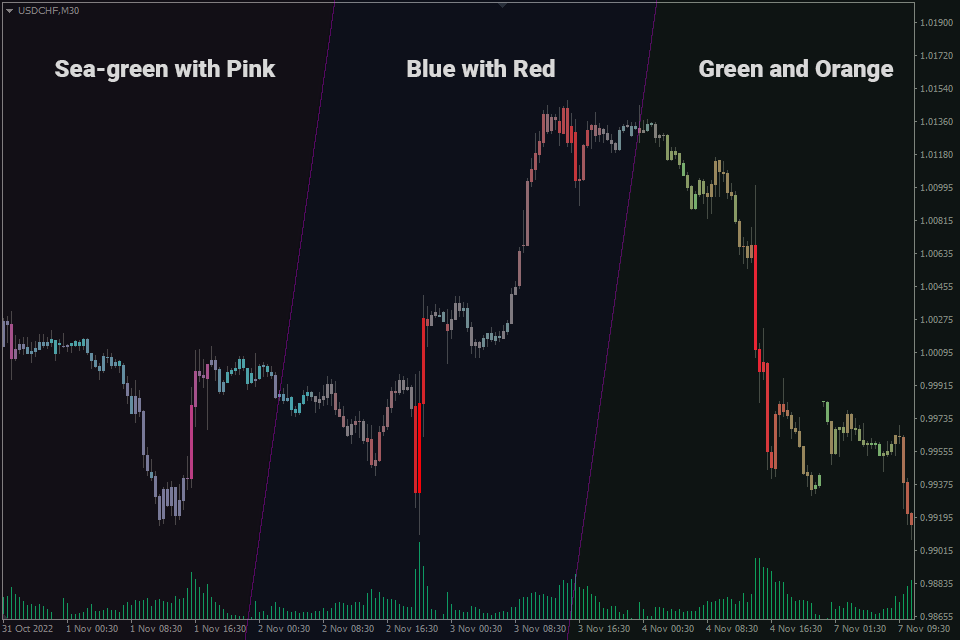 Go to indicator settings, look for the Presets parameter and choose one of the three ready-to-use options:
Blue with Red accent;
Sea-green with Pink accent;
Green with Orange accent.
The indicator automatically determines your chart background, dark or light, and adjusts the colors for optimal display of volume candles.
Custom color. You can set your own colors to create your own gradient. In the settings, select Presets:Custom, and then adjust the colors further down the list.
Calculation period. Set a smaller or larger calculation period (Bars to count) to analyze only the required period on the chart.
What is this indicator for?
This indicator helps to visualize the volume on the chart without adding a volume histogram. In other words, it creates a 3D effect using the heat map based on ordinary candles.
With this indicator, you will see highly volatile areas with increased volume, periods of directional movement with low volume, as well as candles with "stopping volume" on the chart.
This indicator is not a full replacement for the volume histogram. However, it greatly simplifies the visual perception of information and speeds up trading decisions.
Indicator settings


Bars to count. The number of bars, the volume of which will be taken into account when calculating the gradient colors.
Preset Colors. The ability to choose from three preset color palettes or enable the "custom color" mode.
Custom Colors. In this settings block, you can specify the color for the low volume, the accent color, and the shadow color for the candles.
How to add VolumeCandlesticks in MT4/MT5
Follow the instructions below to install the Indicator to your MT4 or MT5 terminal:
Download the ZIP-archive with VolumeCandlesticks indicator file by clicking the link at the top of the page;
Unzip the file into the MQL4/5 indicators folder of your terminal;
Restart the MT4/MT5 terminal;
Run the indicator by double clicking the indicator name in the MT4/5 Navigator;
Check the "Allow DLL imports" box and click "OK";
The indicator will be displayed on the chart;
Adjust the indicator's settings according to your needs: press CTRL+I, select the indicator from the list, and switch to the "Inputs" tab.
If you have any difficulties while installing the indicator, please view the detailed instruction.