TOP 10 Most Profitable Companies in the World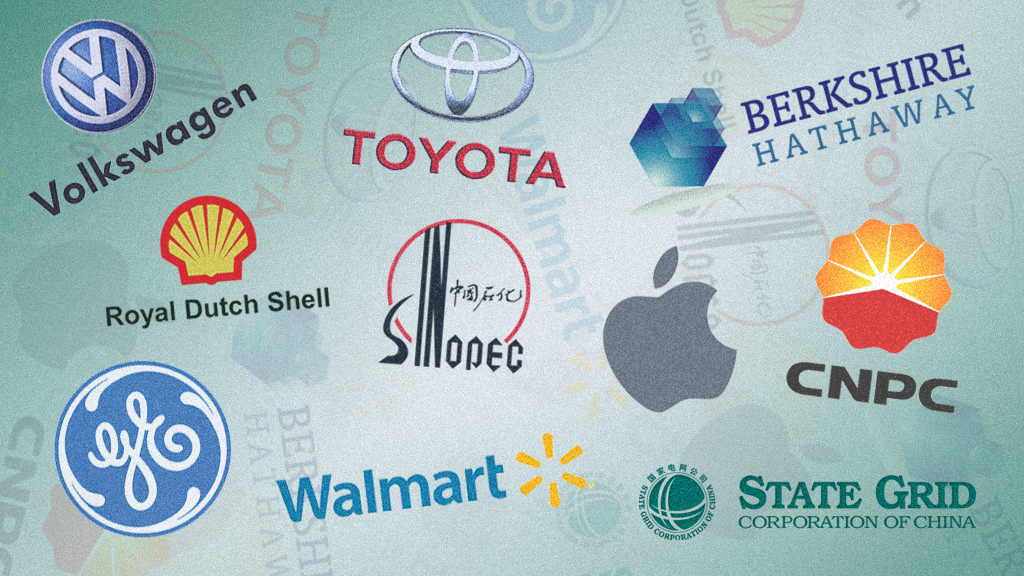 We have previously published the list of the most valuable companies in the world. However, it's surprising that the list is very different from the current list of the most profitable companies.
The point is that a company may be valuable and sometimes even overvalued but generate less revenue than other analogous company.
We would like to introduce you to the TOP 6 list of such companies. In this article you'll learn what companies yielded the largest profit to their owners in the last year.
It should be noted that we have analyzed production output data and financial statements of companies as of May 7, 2018.
So, let's start.
TOP 10 Companies in Terms of Revenues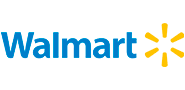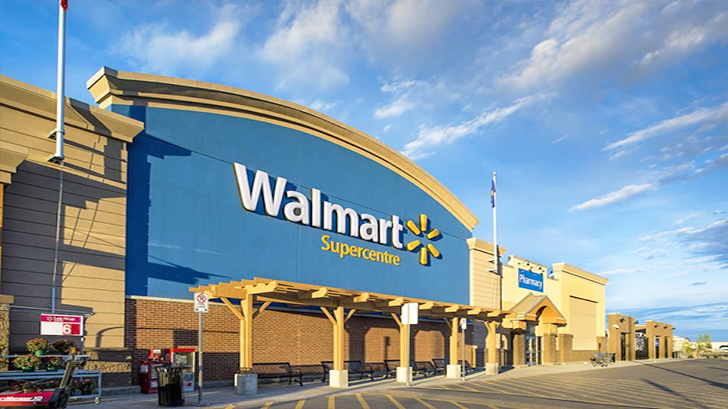 Industry: Retail business.
Products: Bakery food, beers, frozen uncooked food, meat, pharmaceuticals, seafood, and other goods.
Wal-Mart is at the TOP list of the most profitable companies in the world.
Wal-Mart is the largest chain of retail multiple stores offering goods for lower prices than the average in the United States and Canada. It was founded by Sam Walton and is headquartered in Bentonville located in the north-western part of the state of Arkansas.
Interestingly, Wal-Mart has not managed so far to establish the same effective delivery system as that of, for example, Amazon.
Although sometimes the company brings original ideas to life. For example, buyers who agreed to deliver goods to their neighbors who purchased them online were offered a system of discounts in 2013.
Despite its first place in the ranking, Wal-Mart has its shortcomings among which are problems with expansion, competitive battle against Amazon, and frequent critics by its customers.
However, they are far from being critical allowing for its capitalization level and international influence.
According to many analytical experts, Wal-Mart may "collapse" only under its "own weight" due to its giant size. Nobody knows whether the giant with its archaic system of organizing the work process can quickly adapt to the rapidly growing market where you need to be ready 24/7 to rearrange "your positions" promptly.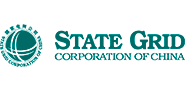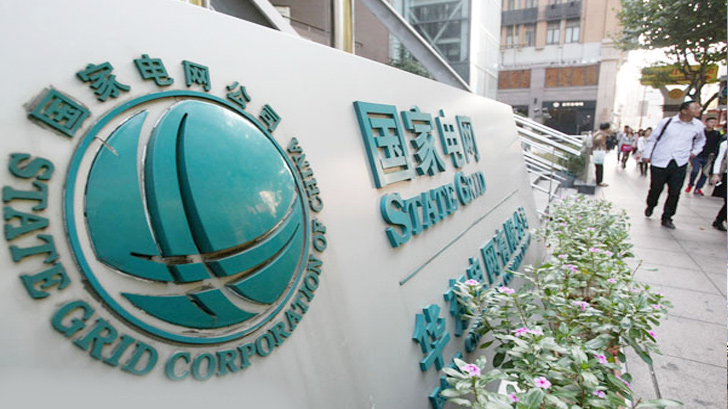 Industry: Electrical energy.
State Grid Corporation of China is a Chinese grid company which is the largest company in the industry around the world. It ranks the second place in the TOP list of the companies with the greatest revenues in the world.
State Grid was established in 2002 by decree of the State Council of the People's Republic of China as a by-product of the three-stage reform of the country's power sector that started in 1986.
The reform separated the previous State Power Corporation of China from two grid companies resulting in a state-owned electric power system. Nowadays, State Grid owns and runs five regional grid companies and 24 electric power companies.
The company primarily focuses on creating and operation of electric grids both within and outside China (for example, Philippines and Brazil). The corporation has a monopoly on power transmission and sales in the domestic market.
Sinopec Group
$267,518 mln.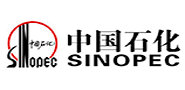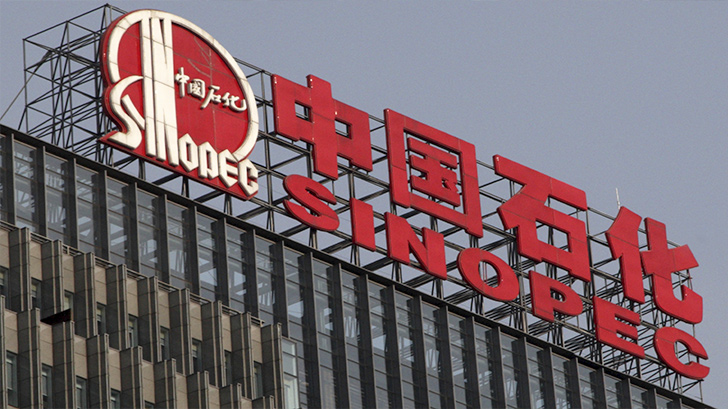 Industry: Oil refining.
China Petroleum & Chemical Corporation (Sinopec Group) is one of the most powerful Chinese state-owned companies and one of the most profitable companies in the world. It holds the third place in our TOP ranking.
It was established in July 1998 after reorganization of the state-owned China Petroleum & Chemical Corporation which had been operating since 1983. Sinopec is involved in oil and gas fields exploration and development and also in processing and sale of oil and gas and their derivative products.
Interestingly, Chén Tónghǎi who was sentenced to the most dreadful punishment – death penalty – for bribery in 2009 had been president of the company from 2003 to 2007.
It's a funny thing that Wang Tianpu, the ex-head of China Sinopec Group, was sentenced to 15.5 years' deprivation of liberty for bribery too in January 2017.
China National Petroleum
$262,573 mln.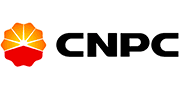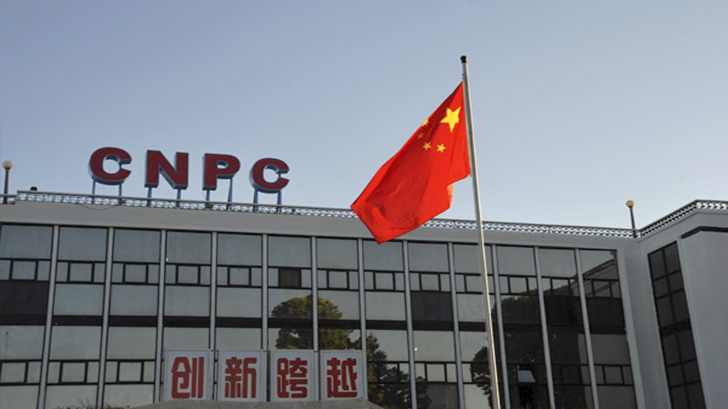 Industry: Oil refining.
China National Petroleum is the biggest Chinese oil and gas company headquartered in Beijing. The company ranks 4th in the Fortune Global 500 rating among the companies generated the highest revenues.
CNPC was founded in September 17, 1988 on the basis of business assets belonged to the disbanded Ministry of Petroleum of the People's Republic of China. The primary task of the company owned 100 per cent by the state is geological exploration of territories and development of oil and gas onshore and offshore fields.
The company has been active in doing business internationally since 1993. The areas of interest to the company include such countries as Kazakhstan, Azerbaijan, Russia, Venezuela, Oman, Peru, Sudan, and Turkmenistan.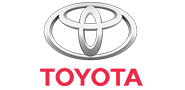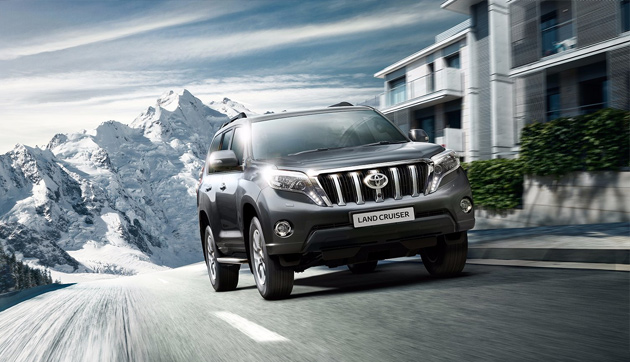 Industry: automobile manufacturing.
Products: automobiles.
Toyota, a Japanese company, started its operation in 1924 and was founded by Sakichi Toyoda. It is interesting that he didn't even engage in manufacturing automobiles, but producing weaving looms. His son, Kiichiro Toyoda, took an interest in automobile manufacturing and established a division for producing automobiles with the funds received from selling a patent on an intelligent production machine.
Annual sales of automobiles almost reached 249,9 bln. $ in 2017. At that, the car sales in Japan itself declines significantly, which is a testimony to the company's activity in the global market.
The headquarters is located in Toyota, Aichi, Japan.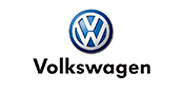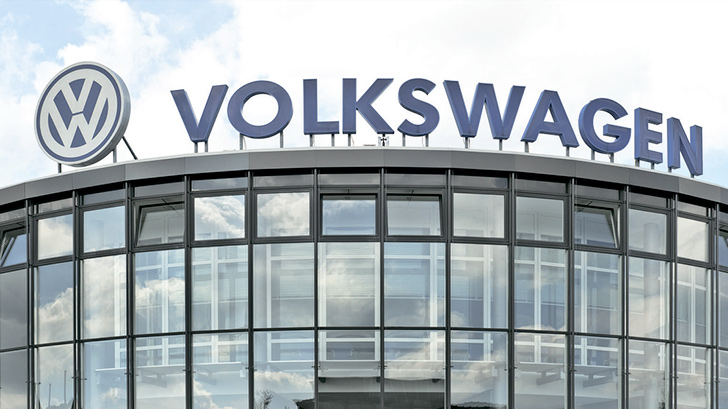 Industry: Automotive.
Products: Cars.
Volkswagen Group, a German automobile concern, includes 48 automakers from 15 European countries and 6 countries in America, Asia, and Africa.
The concern produces more than 26,600 cars daily, sells and provides after-sale services in more than 150 countries of the world.
Among divisions of the concern there are such well-known automobile brands as Volkswagen, Audi, Seat, Škoda, Volkswagen Commercial Vehicles, Bentley, Bugatti, Lamborghini, Scania AB, MAN AG, Ducati, Porsche, and ItalDesign Giugiaro.
Volkswagen Group is one of the largest shareholders of Suzuki Motor Corporation, a Japanese company. The headquarters of the company is in Wolfsburg, Germany, where AutoMuseum Volkswagen is.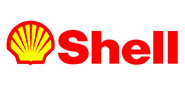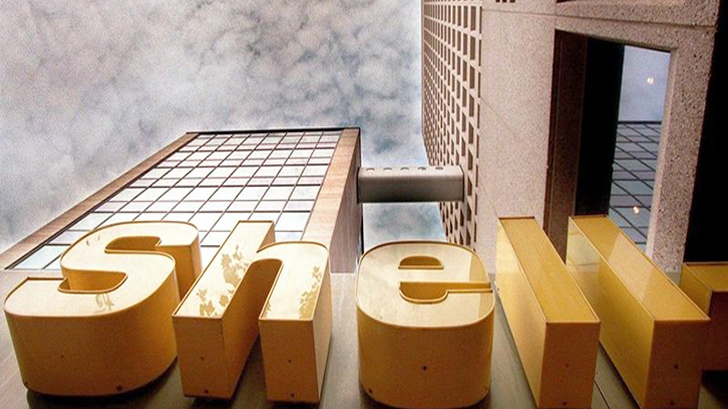 Industry: Oil and gas extraction and refining, chemical production.
Products: Oil.
The British-Dutch oil and gas company ranks 7th in the Fortune Global 500 rating in terms of revenues. It is headquartered in The Hague (Netherlands).
The group of companies was established in 1907 through the merger of Royal Dutch Petroleum Company and The «Shell» Transport and Trading Company Ltd. The union became necessary to be able to compete with the American company Standard Oil in the international market.
The company does oil and gas exploration and extraction in more than 80 countries. Shell fully or partially owns more than 30 oil refinery plants. The company also owns the largest network of fuel filling stations (more than 43,000 stations) around the world. Besides, a large number of chemical plants belong to the company. Its areas of interest also include production of solar batteries and development of other alternative energy sources.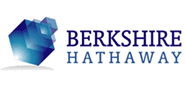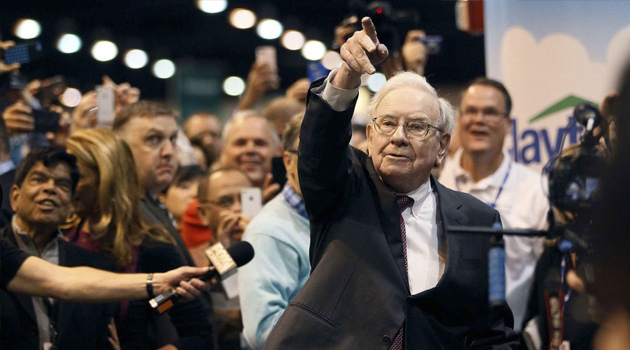 Industry: insurance, finances, railway transport, utilities, food and non-food products.
The company is known for its permanent owner, an American investor and an entrepreneur Warren Buffett. It's headquartered in Omaha, Nebraska, USA.
The value of its share is $215,300 that puts it at the top of 10 Most High-Priced Shares List in the world.
Affiliated companies:
GEICO (care insurance);
General Re (reinsurance);
Berkshire Hathaway Primary Group (insurance);
Berkshire Hathaway Reinsurance Group (insurance and reinsurance);
BNSF — (railway transport);
Berkshire Hathaway Energy (electricity and gas supply);
McLane Company (wholesale commerce).
The number of participants of the annual meeting of its shareholders exceeded 40,000 people in 2015.
That's why the meeting earned the facetious nickname "Woodstock for Capitalists".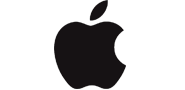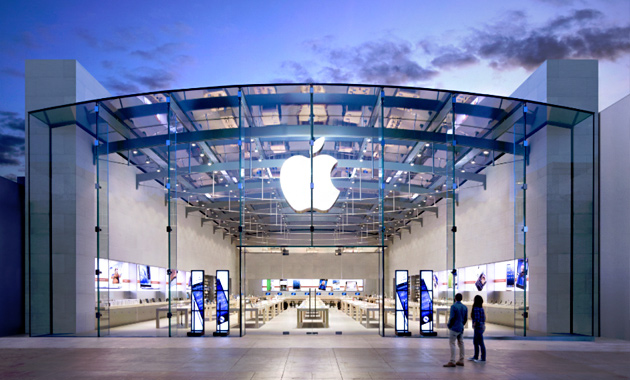 Industry: electronics, information technology.
Products: Personal computers and tablets, mobile phones, audio players…
Today the company logo is probably recognized by many people because Apple became truly the most successful brand which value is estimated at $904 billion by experts from rating agencies.
The company was established on 1 April 1976 by Steve Wozniak, Ronald Wayne, and Steve Jobs. The trio initially engaged in the assembly of home computers and producing proprietary models of PC, but their greatest success came just in recent years of the company when Apple introduced the line of its own mobile products to the world — the iPhone smartphones and the iPad tablets.
Nowadays the range of its products is wide and includes smartwatches, computers and laptops, tablets and smartphones, and more. However, the hallmark of «apple» gadgets' popularity is a high quality, a stylish design and a brilliant marketing program by Steve Jobs.
Today the company has thousands of offices, brand stores, and service centers worldwide with a staff of nearly 116,000 employees.
Apple is headquartered in Cupertino, California, USA.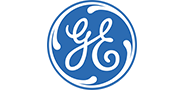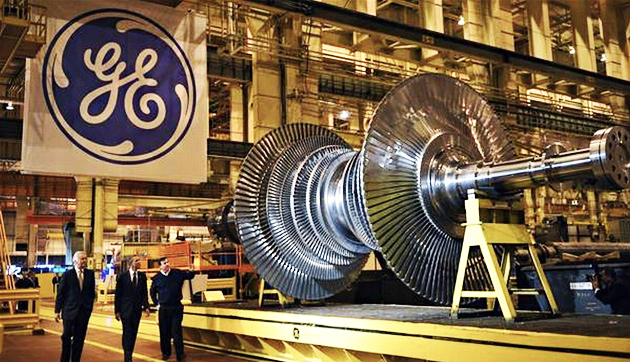 Industries: production of electrotechnical, energy, and medical equipment, and household appliances; transportation engineering.
General Electric is an American company which started its existence thanks to scientific works of Thomas Edison, who founded it in 1878.
The company initially engaged in production and sale of incandescent bulbs, but it has grown into a really extremely profitable corporation by now. Today GE manufactures equipment for medicine, aircraft engines, locomotives, gas turbines, plastics, various kinds of equipment and much, much more.
The company's major business line is electrification of the whole world: this is the reason why it manufactures and delivers equipment of all kinds across the globe. The company currently employs more than 300,000 people, and its average net profit is $13 billion per year.
The company is headquartered in Fairfield, Connecticut, USA.
#11 – #50
Also we offer to your attention the top 50 of the most profitable companies in a shorter format:
| | | |
| --- | --- | --- |
| # | Company | Income |
| 11 | McKesson | $198,533 mln. |
| 12 | BP | $186,606 mln. |
| 13 | UnitedHealth Group | $184,840 mln. |
| 14 | CVS Health | $177,526 mln. |
| 15 | Samsung Electronics | $173,957 mln. |
| 16 | Glencore | $173,883 mln. |
| 17 | Daimler | $169,483 mln. |
| 18 | General Motors | $166,380 mln. |
| 19 | AT&T | $163,786 mln. |
| 20 | EXOR Group | $154,894 mln. |
| 21 | Ford Motor | $151,800 mln. |
| 22 | Industrial & Commercial Bank of China | $147,675 mln. |
| 23 | AmerisourceBergen | $146,850 mln. |
| 24 | China State Construction Engineering | $144,505 mln. |
| 25 | AXA | $143,722 mln. |
| 26 | Amazon.com | $135,987 mln. |
| 27 | Hon Hai Precision Industry | $135,129 mln. |
| 28 | China Construction Bank | $135,093 mln. |
| 29 | Honda Motor | $129,198 mln. |
| 30 | Total | $127,925 mln. |
| 31 | General Electric | $126,661 mln. |
| 32 | Verizon | $125,980 mln. |
| 33 | Japan Post Holdings | $122,990 mln. |
| 34 | Allianz | $122,196 mln. |
| 35 | Cardinal Health | $121,546 mln. |
| 36 | Costco | $118,719 mln. |
| 37 | Walgreens Boots Alliance | $117,351 mln. |
| 38 | Agricultural Bank of China | $117,275 mln. |
| 39 | Ping An Insurance | $116,581 mln. |
| 40 | Kroger | $115,337 mln. |
| 41 | SAIC Motor | $113,861 mln. |
| 42 | Bank of China | $113,708 mln. |
| 43 | BNP Paribas | $109,026 mln. |
| 44 | Nissan Motor | $108,164 mln. |
| 45 | Chevron | $107,567 mln. |
| 46 | Fannie Mae | $107,162 mln. |
| 47 | China Mobile Communications | $107,117 mln. |
| 48 | J.P. Morgan Chaser | $105,486 mln. |
| 49 | Legal & General Group | $105,235 mln. |
| 50 | Nippon Telegraph & Telephone | $105,128 mln. |