Which Are the Most Expensive Stocks in the World?
In the modern world, almost everyone is familiar with the concept of a "stock" (share). As everyone for whom this concept is not over their heads knows they can earn good money if they invest in growing companies.

Olga Protska Senior Content Writer & 2D Artist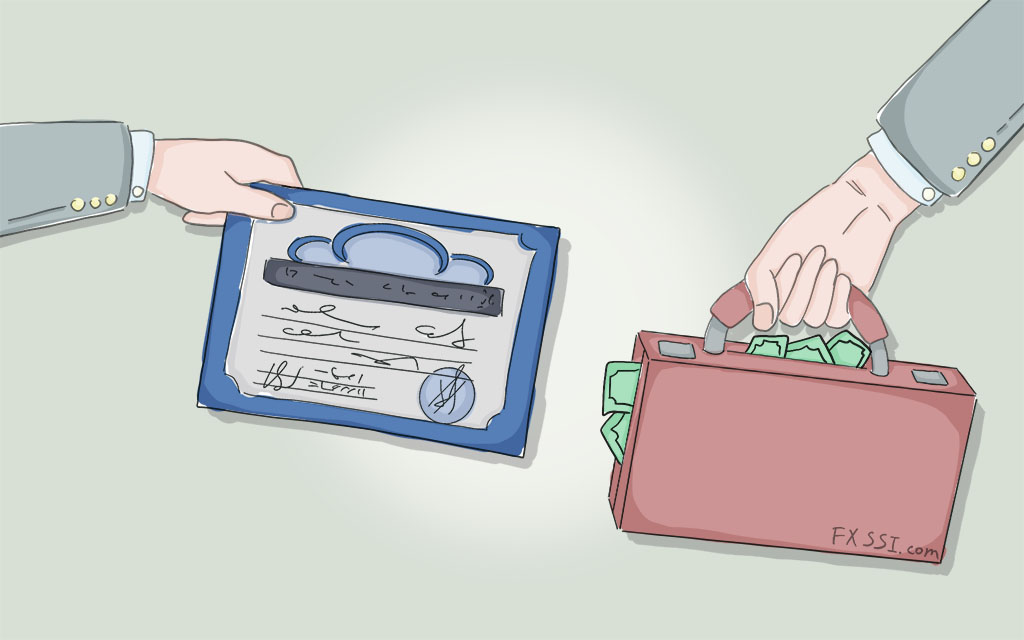 For example, if you buy a share for $90 today, and its price rises to $135 in a year, your profit would be $45 or exactly 50% of the invested funds.
So, you earn when the share price goes up.
It is also believed that the stocks of the most valuable companies are always increasing in price.
In this article, we would like to present a list of companies with the highest share price as of March 25, 2023.
Meet 10 of the Most Expensive Stocks in the World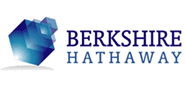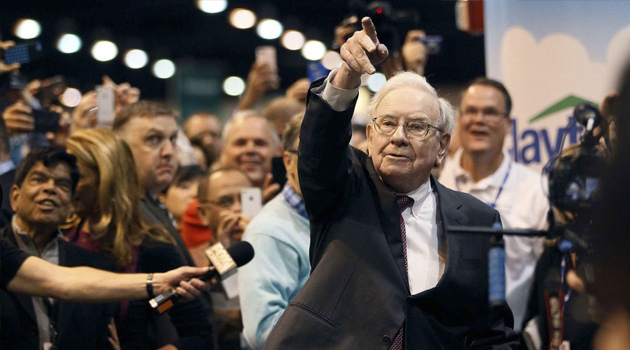 Market value: $659 bln.
Industry: Insurance, finances, railway transport, utilities, food and, non-food products.
Yes, that's right, the price of one share is $453,066, making it the most expensive stock in the world. In the next section of the article, we will disclose the secret of such a high share price.
Berkshire Hathaway is known for its permanent owner, an American investor and entrepreneur Warren Buffett.
The share price of $453,066 puts the company at the top of the 10 most high-priced shares in the world list.
Affiliated businesses:
GEICO (care insurance);
General Re (reinsurance);
Berkshire Hathaway Primary Group (insurance);
Berkshire Hathaway Reinsurance Group (insurance and reinsurance);
BNSF — (railway transport);
Berkshire Hathaway Energy (electricity and gas supply);
McLane Company (wholesale commerce).
The number of Berkshire Hathaway shareholders at its annual meeting exceeded 40,000 people in 2015.
That's why the meeting earned the facetious nickname "Woodstock for Capitalists".
The company is headquartered in Omaha, Nebraska, USA.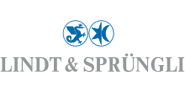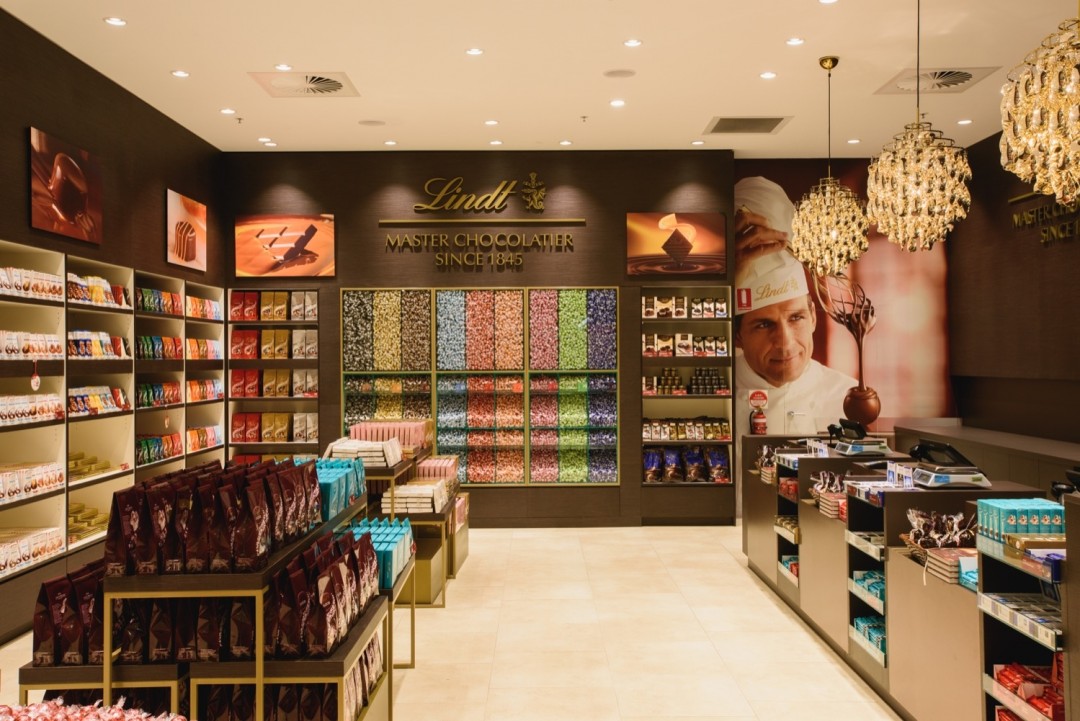 Market value: $27 bln.
Industry: Confectionery.
Chocoladefabriken Lindt & Sprüngli AG (or Lindt for short) is a Swiss chocolate company specializing in confectionery and chocolate production. It also owns a chain of branded stores and cafes – more than 410 worldwide.
Due to the pretty high value of its shares, Lindt takes the second place in our rating.
The company was founded in 1836 in Zurich. It all started with the "David Sprüngli & Son" candy store that grew over time to become one of the most successful companies in the world. In 1988 it purchased Rudolf Lindt's chocolate factory and was renamed to "Aktiengesellschaft Vereinigte Berner und Züricher Chocoladefabriken Lindt & Sprüngli".
In 1994 the Lindt company made another purchase – the Austrian confectionery Hofbauer. In 1997 they bought the Italian company Caffarel, in 1997 – American Ghirardelli, and in 2014 – Russell Stover Candies.
Lindt has its factories in Switzerland, Germany, France, Italy, Austria, and the U.S.
Along with the chocolate bars and sweets, the company also produces ice cream and is famous for its season chocolate figures: Easter bunnies, Christmas deers and bears, figures of Santa, snowmen, and so on.
The most popular product line of the company is called Lindor.
Lindt & Sprüngli AG is headquartered in Kilchberg, Switzerland, where the company has recently opened the world's largest chocolate museum.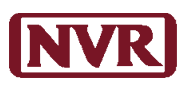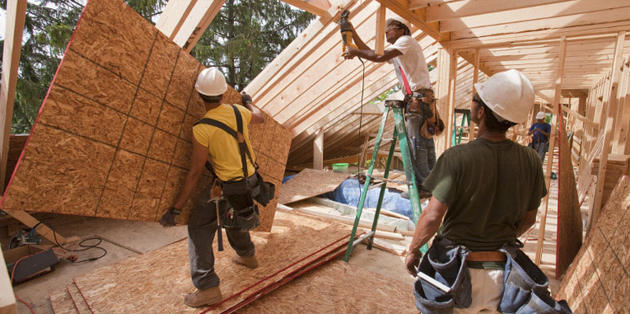 Market value: $17 bln.
Industry: Building and mortgage loans.
NVR Incorporated is an American homebuilding and mortgage company.
The company has built houses for more than 365,000 customers in 15 US states since its establishment.
NVR Inc. owns the following subsidiaries:
Ryan Homes (building);
NVHomes (building);
Rymarc Homes (building);
Fox Ridge Homes (building);
Heartland Homes (building);
NVR Mortgage (financial services).
The company is headquartered in Reston, Virginia.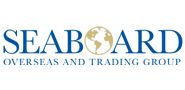 Market value: $4 bln.
Industry: Transportation and agriculture.
The Seaboard Corporation share is the fourth most valuable in the world.
Seaboard Corporation is a diversified conglomerate that operates in agriculture and maritime transportation in several industries worldwide.
In the United States, the company mainly engages in pork production and ocean transportation.
The headquarter is in Merriam, Kansas, USA.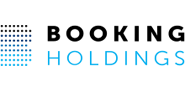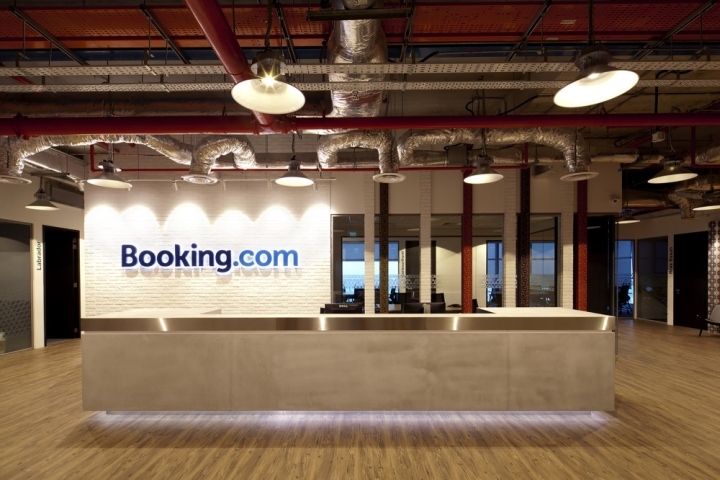 Market value: $68 bln.
Industry: Tourism and services.
Booking Holdings, previously known as The Priceline Group Inc., is the world's largest travel service provider. The list of company services includes car rental, ticket sales, reservation of offices and hotel rooms, and much more.
The history of the corporation began in 1997 when entrepreneur Jay Walker founded The Priceline Group Inc. Two years later, the company entered the IPO, with $12.9 billion in asset value for the first trading day. At the end of 2018, the company reported an annual income of almost $14.5 billion.
Interestingly, in February 2018, the company's name was changed from The Priceline Group Inc. to Booking Holdings. Thus, the founders wanted to emphasize the importance of the corporation's most popular brand – Booking.com.
Companies that are parts of Booking Holdings:
Booking.com
Priceline.com
Agoda.com
Kayak.com
Rentalcars.com
OpenTable.com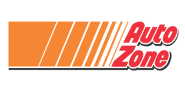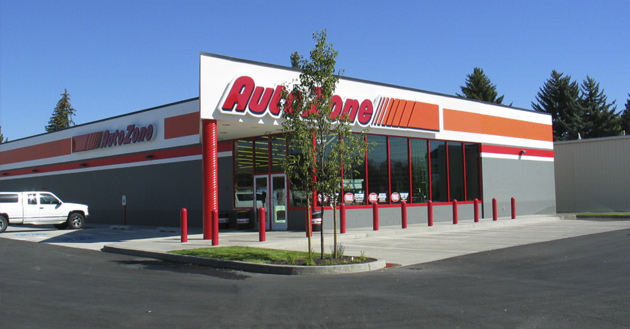 Market value: $42 bln.
Industry: Retailer of automotive products.
AutoZone is an American company specializing in retailing automotive goods and parts. It's the second-largest retailer of automotive parts and accessories in the USA after the Advance Auto Parts.
Founded in 1979, AutoZone is based in Memphis, Tennessee, USA.
The company has over 6,000 stores across 49 US states.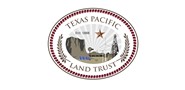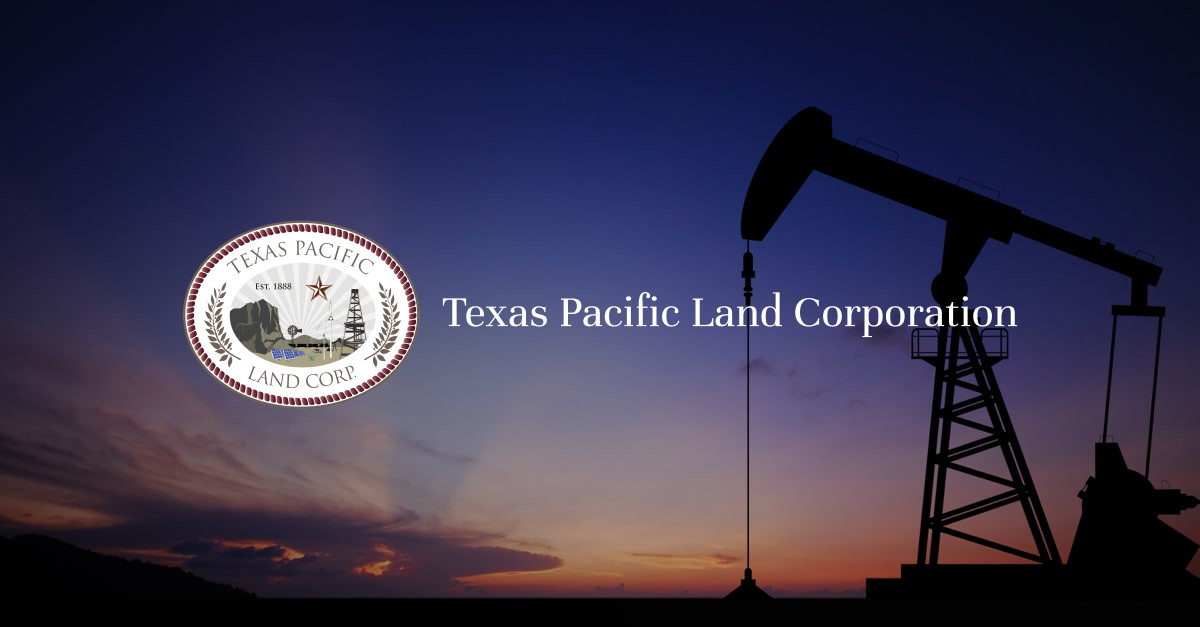 Market value: $12 bln.
Industry: Land Corporation
The overview is coming soon, stay tuned!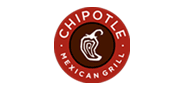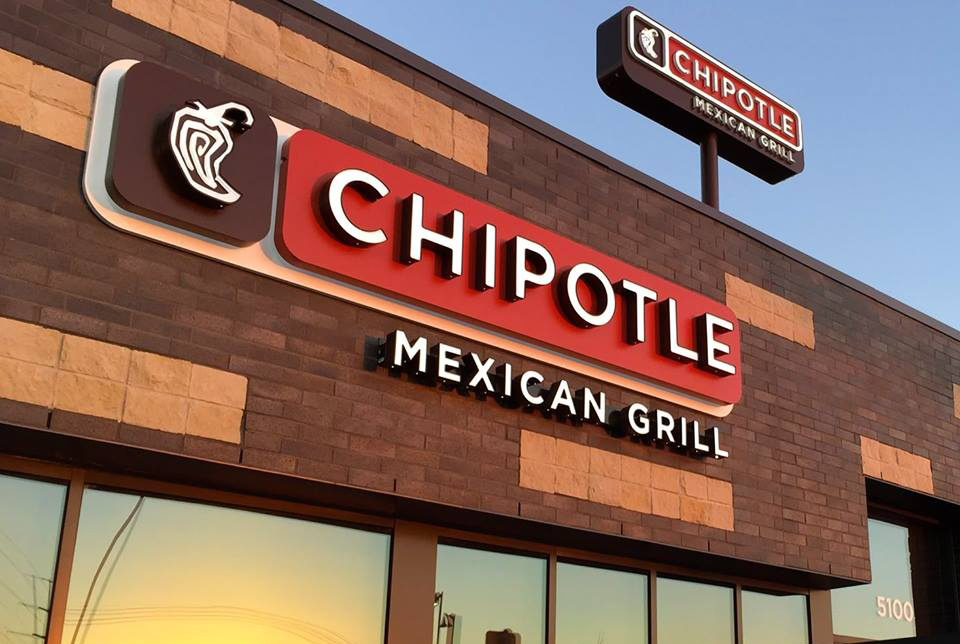 Market value: $45 bln.
Industry: Restaurant chain.
Chipotle Mexican Grill, also known simply as Chipotle, is a restaurant chain in the US, UK, Canada, Germany, and France that prepares Mexican food, mainly burritos and tacos. The company got its name from the famous Mexican spice chipotle, which consists of smoked red jalapeno pepper.
The company promotes the use of natural products and animal meat. Chipotle is also one of the first chains of restaurants of the Fast Casual concept, which implies the speed and convenience of service as in fast-food restaurants. Still, at the same time, it focuses on the absence of artificial and semi-finished products, incorporates a calmer design and reusable tableware.
The company was founded in 1993 by Steve Ells and is headquartered in Newport Beach, California.
At the moment, there are more than 2.5 thousand Chipotle restaurants in the USA alone, and the company is not planning to stop there.
White Mountains Insurance Group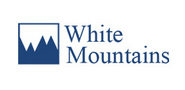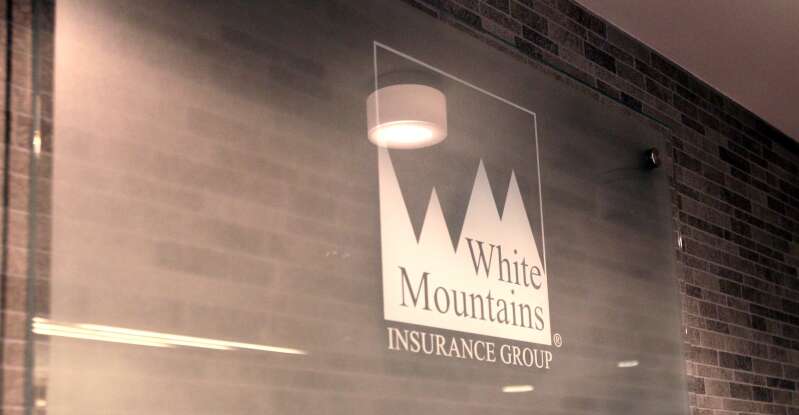 Market value: $3 bln.
Industry: Land Corporation
The overview is coming soon, stay tuned!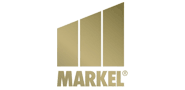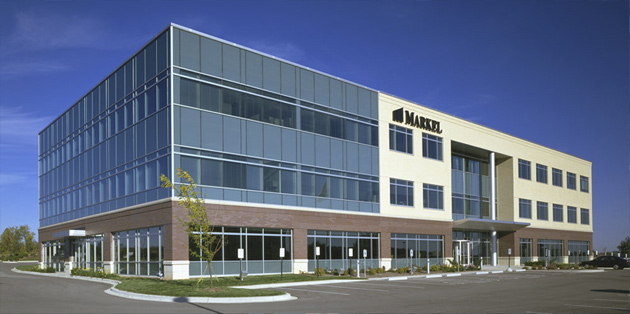 Market value: $16 bln.
Industry: Insurance
Markel Corporation is a holding company providing insurance, reinsurance, and investment solutions across the globe.
Today, Markel Corporation is led by Executive Chairman Alan I. Kirshner, one of the Markel Style authors.
The company is headquartered in Richmond, Virginia.

Wait! Where is Apple?
While looking through this article, you might have noticed that such large companies as Apple, Facebook, Microsoft, and many more didn't make it onto the list of TOP companies with the highest stock price.
What is the reason for their absence?

The answer is simple: we've based our ranking on the price of a single share.
However, a single share price means nothing in this context as the number of issued shares is another significant factor (the number varies from company to company).
If we multiply the price of a single share by the number of these shares, we'll get the market value of a company.
Therefore, a company with a market value of $659 bln ranks first on our list. While Apple, with the $2.51 trillion market value and a price of $160 per share, is not even included.
The number of Apple shares is much higher than that of Berkshire Hathaway Inc., but they are significantly cheaper.
That's the key: the most high-priced shares are not always the best ones.
You might also want to look at the  TOP most valuable companies list by their market capitalization. There you'll find the mentioned companies like Apple, Facebook, and Microsoft.
You can also see TOP 10 world's most valuable brands on our website and discover the difference between a company and a brand.
Why are shares of Berkshire Hathaway so expensive?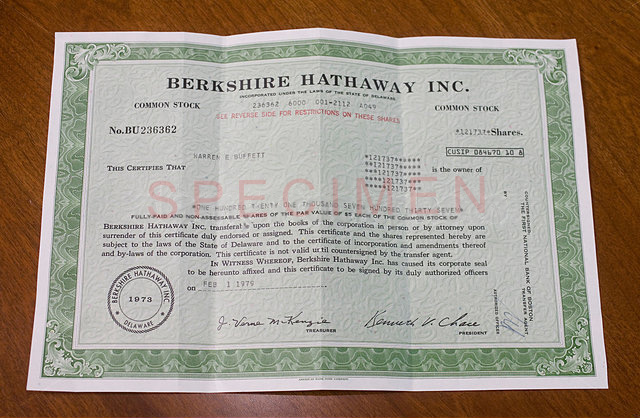 When we first noticed such a high price for Berkshire Hathaway shares, we thought it was a mistake, but we were wrong.
A single share of this company can indeed be purchased at a record price of $453,066. Just think about what someone can get instead for this piece of paper.
The point is that the company owner, Warren Buffett, has never carried the procedure of stock split.
Stock split implies increasing the number of shares along with depreciating their value. For example, earlier, a share was trading for $1,000 per share. Then, after the stock split, everyone who owned a single share priced at $1,000 will have two shares with the price of $500 each. But the total amount will remain $1,000.
The stock split doesn't change things fundamentally for a company or its value. But it might affect the attractiveness of its shares for smaller investors. Thereby, such a decision might result in higher liquidity and the growth of the company value.
A good example: In 2014, Apple shares traded at $650 per share until they underwent a 7-for-1 split. If you owned a single share at that time, you would become a happy owner of seven shares priced seven times less the before – $160 instead of $650.
Warren Buffett has never split the shares since their issue. In 1980, a single share price was $300. In 1990, it increased to about $7 000. In 2000, it was more than $50 000, and, today, it is $418,349! So, no wonder it holds the record of the world's highest share price.

The Most Profitable Stocks in the World
Some shares may be considered the most expensive, but not always are they the most profitable ones. Therefore, we have gathered information about the 10 most profitable shares over the past ten years:
| Company | 2010 | 2020 | Price rise |
| --- | --- | --- | --- |
| Netflix | $7 | $516 | 7371% |
| Nvidia | $16 | $505 | 3156% |
| Amazon | $120 | $3 294 | 2745% |
| Mastercard | $22 | $335 | 1523% |
| Apple | $8 | $120 | 1500% |
| Adobe | $32 | $492 | 1538% |
| Chipotle Mexican Grill | $98 | $1 313 | 1340% |
| AMD | $7 | $82 | 1170% |
| Visa | $21 | $204 | 971% |
| Starbucks | $10 | $86 | 860% |
As we can see, if you bought Netflix shares in 2010 and decided to sell them in 2020, you would be able to get over $73 per dollar spent. This makes Netflix stocks the most growing and profitable ones. Not bad.

Olga Protska Senior Content Writer & 2D Artist