Best Entry and Exit Indicators from FXSSI
Sometimes, the best indicators are those that rely on trader behavior rather than historical price movements. And that's what these sentiment indicators are all about.

Oreoluwa Fakolujo Forex Trader & Writer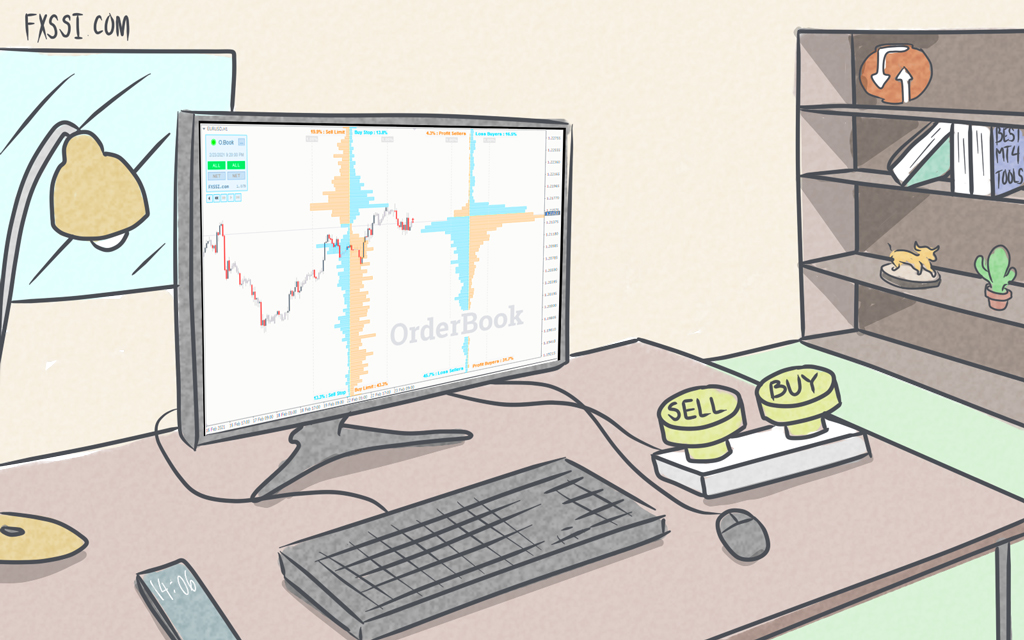 While it is alright to use indicators that rely on historical market prices, they sometimes don't give the full picture of what the market is doing. There are other ways to have a wholesome look at the forex market, and one of them is the use of sentiment indicators.
These sentiment indicators have their signals based on trader behavior rather than chart behavior. And in this article, we'll discuss the best entry and exit sentiment indicators.
Note: Understanding market sentiments would help get the best out of these indicators.
The Trade Entry Beast: Profit Ratio Indicator
The Profit Ratio Indicator shows you the percentage of profitable traders on your pair. But how does this help you?
There's a correlation between an increase in the number of profitable traders and reversal points. The more traders whose take profit (tp) targets are getting hit, the more likely the market is to run out of steam and reverse.
How to Trade the Profit Ratio Indicator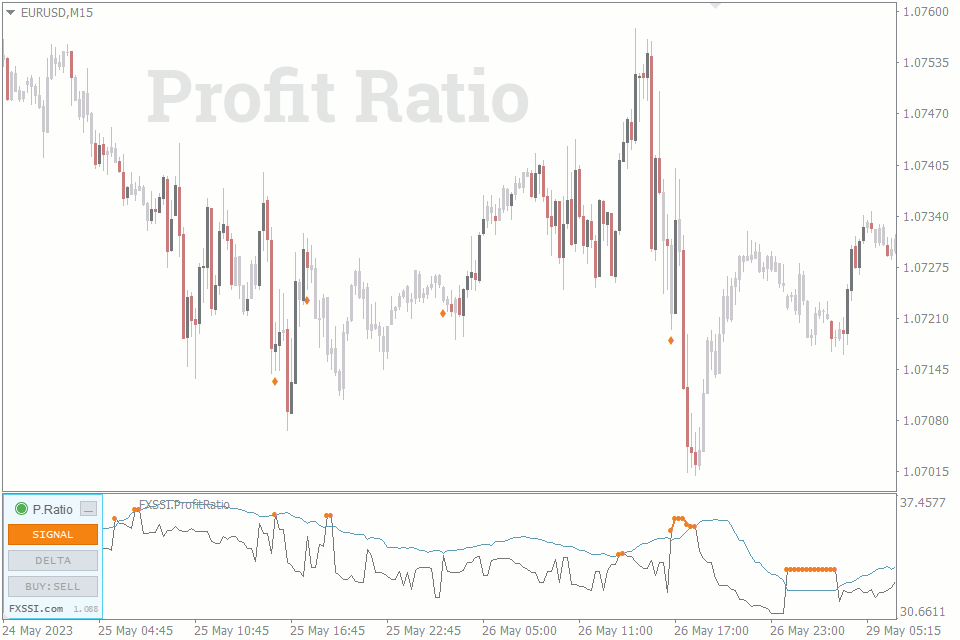 This first strategy, which is the simplest, is to simply scope reversals with it. When the grey line of the indicator crosses over the blue line with orange dots at the head, that's a reversal sign. When that happens, get ready to sell if the price is on an uptrend or buy if the price is on a downtrend.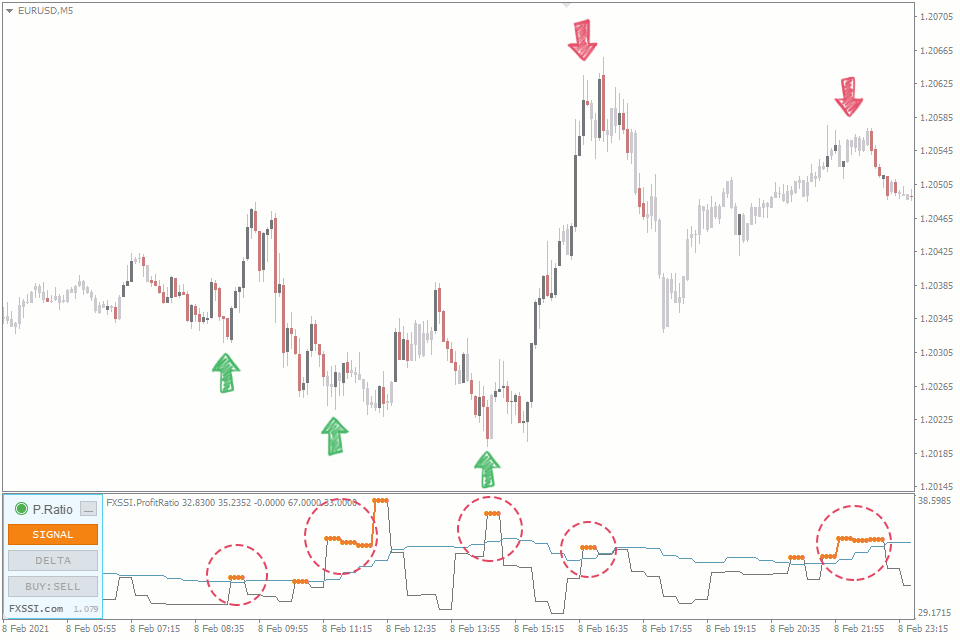 If you don't mind making lesser trades with a higher degree of accuracy, another way to scope reversals on this indicator is to switch to the "BUY:SELL" mode on the indicator. You'll find it at the bottom left corner of the indicator window in your MT4:
If buyers are above the 75% mark (thickened blue line), this indicates that the trend is currently upward.
If sellers are above the 75% mark (thickened orange line), this indicates that the trend is currently downward.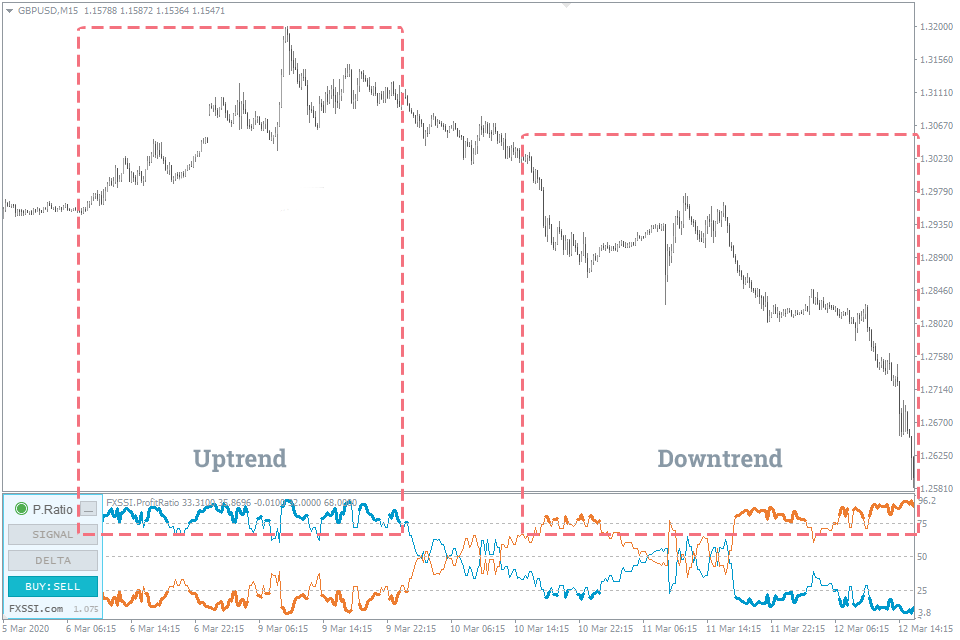 However, this indicator only shows you the general area where a reversal should be expected. It doesn't tell you the exact point where the reversal would occur. As a result, you might have to be magnanimous with your stop loss (sl) so that the market doesn't take out your stop loss before reversing.
The Pro Trader's Tool: Stop Loss Clusters Indicator
The Stop Loss Clusters indicator shows you where other traders from several reputable forex brokers are placing their stop loss. And if you've been in the forex game long enough, you'll know that the market loves to go stop-loss hunting, where it hits stop losses only to reverse in the opposite direction.
But in that tricky move is where the power of the Stop Loss Cluster Indicator lies.
How to Trade the Stop Loss Clusters Indicator
When you place the Stop Loss Cluster indicator on your chart, you're only looking for one thing: reversal.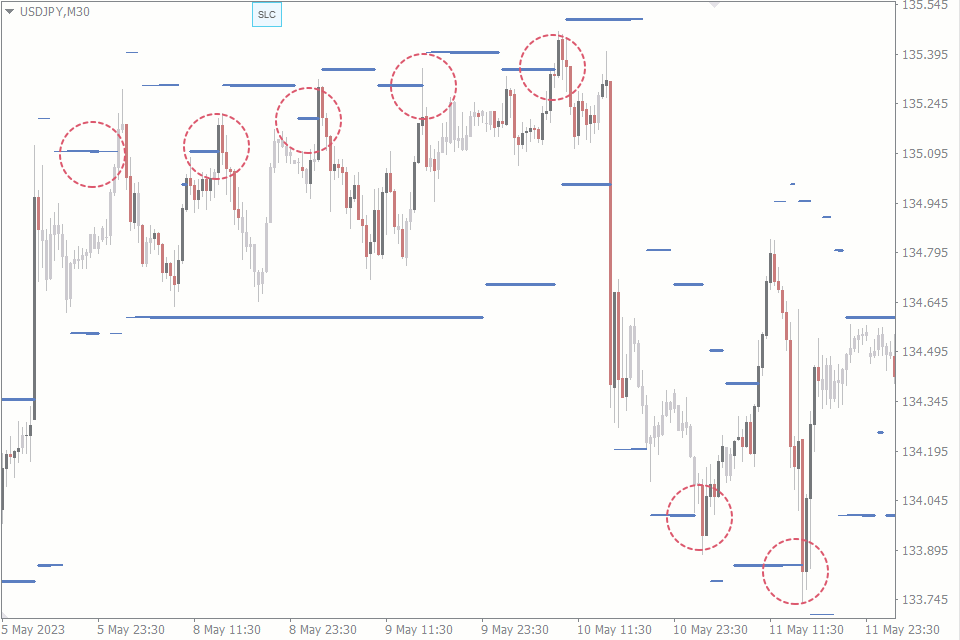 1. Trade Entry
One of the most popular ways to enter positions using the stop loss cluster indicator is to use it for dynamic support and resistance levels. How so?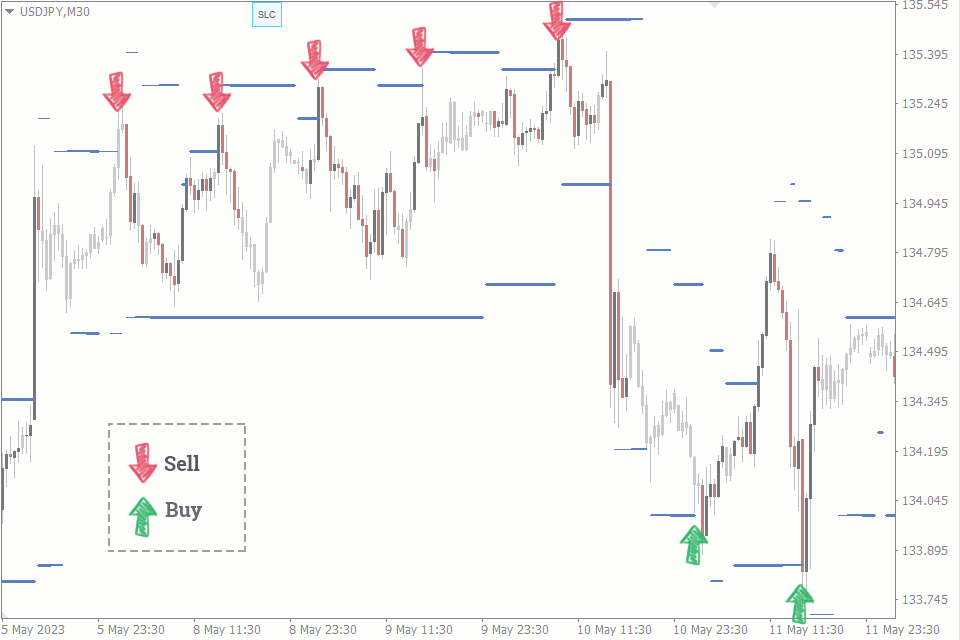 Remember that the market often hunts stop losses by taking them out just before reversing. That means that at the levels where the stop loss clusters have been taken out, a potential reversal may occur. And that is your entry!
2. Trade Exit
Almost the same process that applies to entering trades with the Stop Loss Custer indicator also applies to exiting trades. But instead of making entries at the stop loss cluster levels, you exit your trades.
We must admit, however, that the market entries are surer than the market exits.
However, where the Stop Loss Cluster indicator shines best is in guiding you on where to place your stop losses. Because the price tends to take out the stop loss clusters before reversing, it is only wise to place your stop loss behind the clusters.
For instance, your stop loss would be above the cluster if you were opening a sell position. And your stop loss would be below the cluster if you were opening a buy position. And for greater accuracy, you can limit your attention to the moderately thick and very thick clusters.
Conclusion
The Profit Ratio and Stop Loss Cluster indicators are some of the best sentiment trade entry and exit indicators. They are non-repainting, and they give clear signals. But there are more like them. Here's a more comprehensive list of sentiment indicators and how you can use them in your forex trading.
And if you're hungry for more good indicators like these, you can download them for free on the FXSSI Indicators page.
When making use of these indicators, make sure to test them out yourself on demo trades. If you need to finetune their settings to meet your taste, do so. Also, remember that no single indicator is perfect when used in isolation.

Oreoluwa Fakolujo Forex Trader & Writer