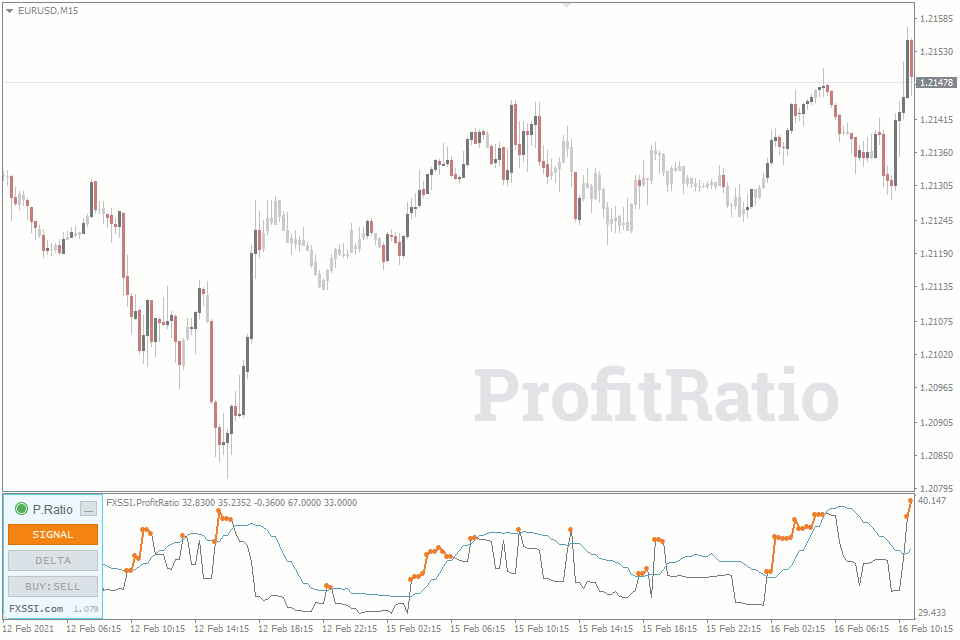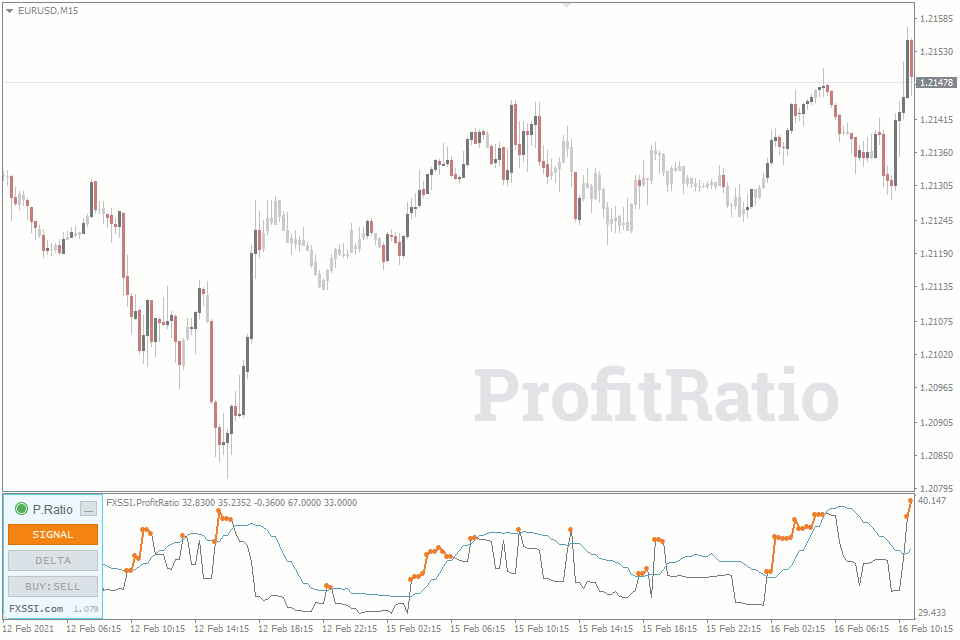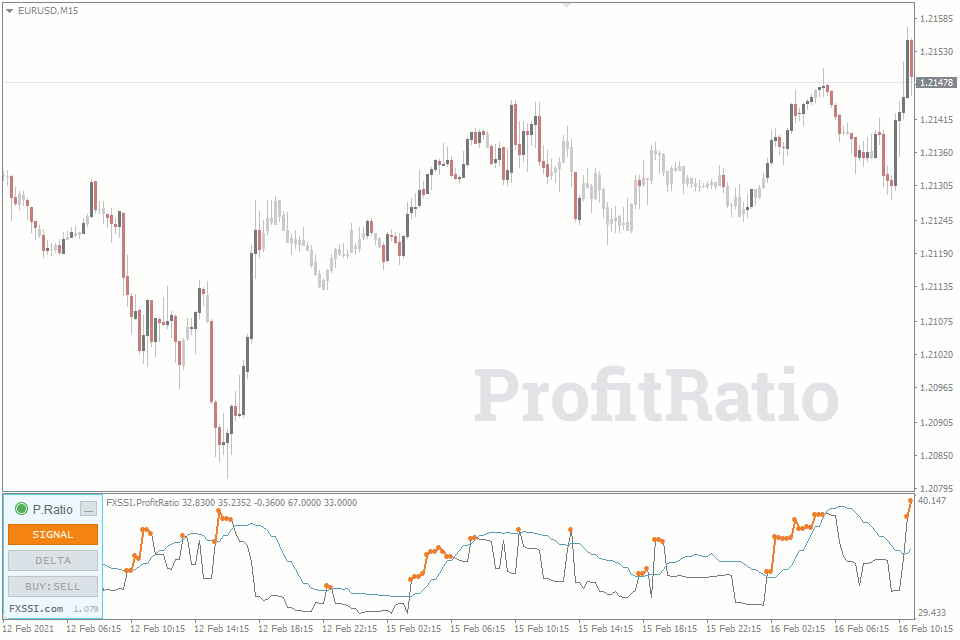 Be aware of the potential reversal levels before the price starts moving in the opposite direction.
The Profit Ratio indicator displays possible reversal points in advance. When analyzing the price chart, you may notice that almost all reversals are accompanied by the Profit Ratio indicator signal.
If you often trade counter-trend deals, the indicator will become your valuable assistant and will save you from an early position entry.
The indicator is used for:
Search of the Price reversal points;
Order direction determining;
Short-term trend determination.
What is Profit Ratio?
Profit Ratio is the percentage of traders that are currently in profit, of the total number of traders. Usually, this value is about 25-35%.
In case of a rapid increase in this indicator over the last few candles, we can say that the movement is false and the price reversal is possible soon.
For convenient monitoring of Profit ratio volatility, a signal line based on a moving average was added.
A reversal signal is formed when the Profit Ratio indicator exceeds the value of the signal line. In the indicator, such places are highlighted with orange color.
You can use the Delta histogram to confirm the signal. Each green bar with a value higher than 2% is the signal confirmation.
Indicator Capabilities
The indicator is ready to use immediately after installation and does not require special configurations.
Some of the indicator features are:
3 display modes :

Signal – the PR indicator itself + signal line;
Delta – the difference between the previous and current Profit Ratio value;
Buy: Sell – the percentage of profitable sellers and buyers. This mode is useful for determining the signal direction.

Auto settings – the indicator is equipped with a function to automatically determine the color scheme and time zone.
For the convenience of delivering the newest versions, the indicator is also equipped with an auto-update feature.
---
Installation
Extract downloaded .zip file to your MQL4/ folder. For more details read the instructions:
If you have any questions, please contact us.