What is Investor Password in MT4 and How to Change it?
The Forex investor password is one of two key passwords used for authorization in MetaTrader 4 (MT4) terminal. The password gives you access to monitor a trading account but it doesn't allow you to make trades.

Anna Shevelova Software Strategist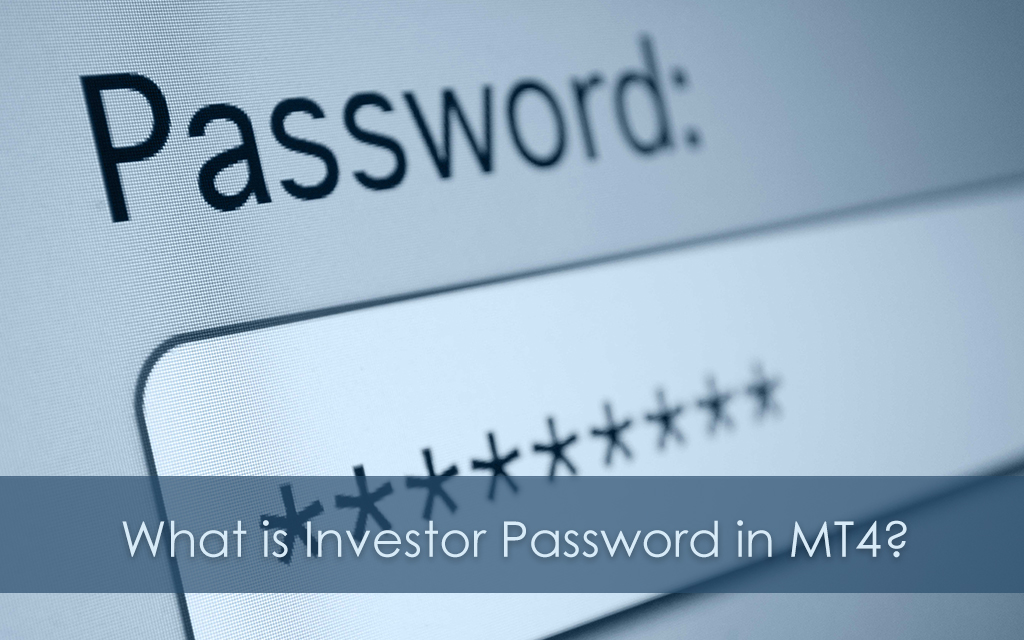 This is the main difference between the investor password and a trader's (or a normal) password. The latter enables you to make transactions on a trading account.
The difference between a trader and an investor is that using the same market, a trader can participate in trading and be a broker, speculator, hedger, as well as an investor, but an investor can only acquire assets in the form of shares with his own funds.
The Purpose of the Investor Account
– What is it for?
The basic idea behind the password is that it allows traders to show their trading results to potential investors without fear that these investors make some trades, for example, by accident.
Besides, you don't need to use third-party monitoring services – just authorize in a trading terminal with this password.
Usage of the investor account is safe and convenient for a trader. As for investors, they can track the process of trading on the given trading account in a real-time mode.
The only difficulty that may arise when connecting is the address of the trade server.
To connect, the investor needs to download your broker's MT4 terminal or specify the server's address manually.
Changing Investor Password
If you are looking to upgrade your terminal with pro indicators and different utilities you can browse from a variety of resources available at FXSSI Product manager.
---
– How to change investor password in MT4?
Only a trader who knows a master password can change the investor account password. An investor cannot do it.
Below you can find detailed instructions on how to change the investor password in the MT4 trading terminal.
First, you need to click the Tools menu at the top of the trading terminal and select the Options menu command.
It should be noted that the investor password must be at least five characters long and represented by 2 of 3 character types, i.e. it must contain, as a minimum, lowercase and uppercase letters, lowercase letters and numbers or uppercase letters and numbers.
When you enter the password meeting all the requirements, you'll hear a familiar audio signal (like that played when a trade is opened) after pressing the "OK" button, and the "Change Password" window will be closed.
For some brokers, the password can be changed through a personal account.
Change Investor Password periodically
It is recommended that you change your investor password from time to time, especially if you often share it.
The danger is that intruders can make use of this password, attach your trading account to a third-party monitoring service and then pass it as their own.
Of course, you'll not lose your money but you can suffer certain reputational damage.

Anna Shevelova Software Strategist