Is There a Best Day to Trade Forex?
Since the Forex market is always open, it raises a common question: is there a best day to trade Forex?

Slava Loza Forex Trader & Analyst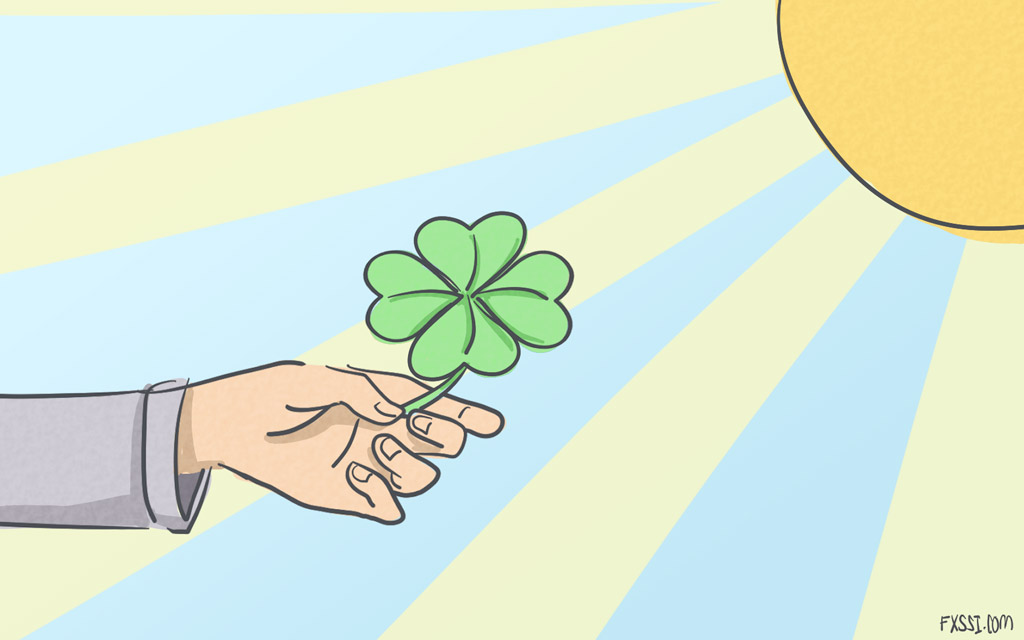 Most people know that Forex is the most traded, most liquid and most open market in the world. The foreign exchange market is tradeable twenty-four hours a day, five days a week. High availability is one of the most attractive features of trading in Forex. An abundance of opportunities exists in a market that is always open for business.
Imagine a trader in Europe; it would be a real effort for him to trade on the Australian Stock Exchange. As ASX opens at 10 am Sydney-time, the time in Europe could be anywhere between midnight and 3 am.
Unlike a lot of other markets which open, close and take breaks, you don't need to set your alarm to trade Forex, or do you?
The Best Time to Trade Forex
In Forex, timing is everything, so, understanding when is the best time to trade Forex, is not an inconsequential detail. We've previously looked into the best currency pairs to trade at what time or session.
There is a clear and logical reason why the Japanese Yen crosses will experience more volatility during the Asian session. It's because those are the hours when people are likely to need JPY. Hence trading activity increases.
The Asian session is a daily phenomenon, just like the European and American trading sessions. But does the day of the week have any influence on the Forex market?

Days you Shouldn't Trade Forex
There are some obvious days that you should distance yourself from trading specific pairs, things like bank holidays, major news events and certain cultural and special occasions.
Bank Holidays
While the Forex market does close for major western holidays like Christmas, New Year and Easter, it doesn't close on for The Emperor's Birthday in Japan or Anzac Day in New Zealand. While the Tokyo Stock Exchange and the Auckland Stock Exchange would both be closed on their nations respective holidays, along with all major domestic corporations, you can still trade USD/JPY or NZD/USD with any Forex broker.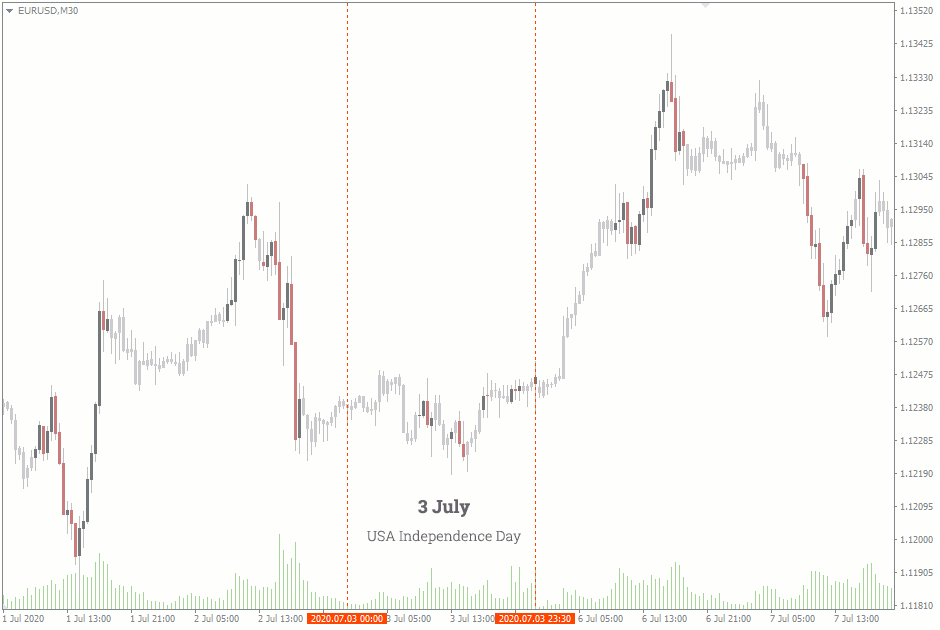 Not only are local stock markets and businesses closed, but so are the banks and market makers who provide most of the liquidity. In these circumstances, there is a decline in both supply and demand.
Just because there is a national holiday in a country like Japan or New Zealand doesn't mean you need to stop trading Forex on that day of the week. The rest of the market will be a business as usual.
Major News Events
Regularly occurring announcements are renowned for shaking the markets. The Non-Farm Payroll which happens on the first Friday of each month is a good example of an specific day when you want to steer clear of the markets. Events like the NFP will rattle the USD pairs, but other crosses can also be influenced due to the significance of the US dollar.
It's usually very straightforward to determine which Forex pairs will be affected by an announcement and you may want to avoid trading the specific Forex pairs expected to be influenced by the event taking place on those days of the week.
Cultural and Special Occasions
Activity in the Forex market and the economy, in general, become a bit sleepy during the summer and around Christmas and New Year. In many cultures, the summer-time is when Schools are closed, and people like to take their annual vacations. This means most companies only think about conservation as opposed to growth. The situation is similar for Christmas and New Year too.
As the markets are less volatile during these periods, fewer opportunities present themselves. The time you spend trading each week may result in lower gains.
Unlike national holidays and major news events which can be narrowed down to a few trading pairs, the sleepy super phenomenon is known to affect the entire market.
Best Day of the Week to Trade Forex
Most of the examples provided so far look at various events which may affect the most trending currency pairs. Besides various one-off and once-a-year events that take place from time to time, there are differences between how the Forex market behaves on certain days of the week. So, is there a best day to trade Forex?
Trading Forex on Monday
Traders don't jump straight in the moment markets open on Monday (or Sunday night). There is usually a lower amount of activity due to traders waiting to gauge sentiment and get fundamental news. Oftentimes, major news breaks on a weekend to avoid rattling the markets. Therefore the Asian session on a Monday is relatively tame. Also, most national holidays that fall on a weekend are moved to Mondays, thus reducing the number of participants in the market.

Trading Forex on Tuesday
Tuesday is one of the most active days to trade Forex. All sessions are working at full force, and this rise in participation increases volatility and ultimately, the range of price movement.
Trading Forex on Wednesday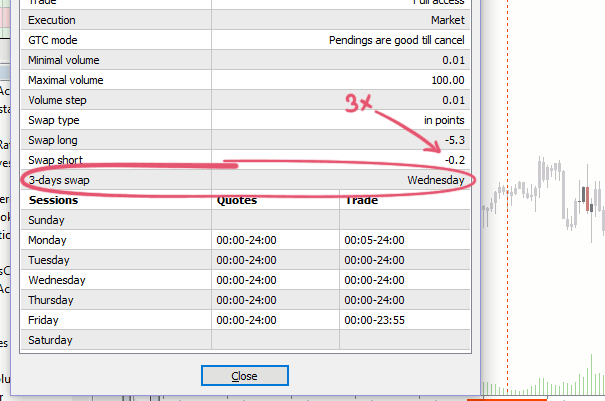 Trading volumes typically decrease on Wednesday. This is because of Triple-Rollovers. In an institutional Forex trading setting, triple SWAPs are changed on a Wednesday. Due to this, traders will be hesitant about how much exposure they have on a Wednesday, especially going into the American trading session.
Trading Forex on Thursday
Like Tuesdays, Thursdays allow for obstacle-free trading, which contributes towards an uptick in trading volume.
Trading Forex on Friday
The Forex market also experiences lower volatility on Friday, this again is due to a reluctance to increase positions towards the end of the week, and many trading desks will aim to flatten their account as they approach the weekend. No one knows what news will come out on the weekend and how the markets will open the following week.
However, Fridays is a day that the US likes to publish economic statements, like the NFP, US Retail Sales and various GDP reports. You could call Friday somewhat of a mixed bag.
Deciding when to Trade Forex
There is no right or wrong time to trade Forex per se. But different trading pairs, sessions and days all present various opportunities or a lack thereof. So knowing when are the best times to trade Forex, be it by day of the week, the month of the year or time of the day, it's all relative. To help you make conclusions about how your trading correlates to time, consider applying a trading sessions indicator to your MT4 terminal and make sure you are aware of when major news events might shake the market.
Knowing the best days of the week to trade Forex is vital from a time management perspective so that you don't waste time trading on days when fewer trades and Pips are on the table.

Slava Loza Forex Trader & Analyst