Best Day Trading Strategies for the Forex Market
One of the biggest issues new day traders face in Forex is a lack of strategy. It's all too easy to get caught up in every little move on every pair, but when trading by the seat of your pants, eventually you'll be caught with your pants down.

Slava Loza Forex Trader & Analyst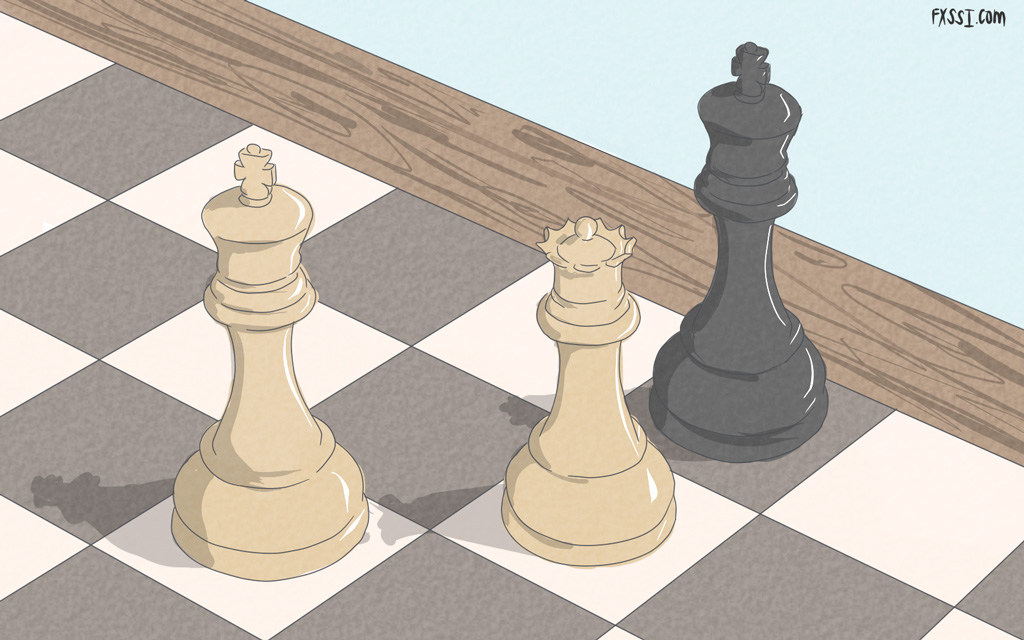 Profitable forex traders always have a strategy. Having a solid strategy and sticking to it is the only way to make money consistently over time and this is what separates consistently profitable traders from the losing majority.
The great thing about day trading the forex market is it's open 24 hours a day, 5 days a week, so no matter where you live, or what times you are available to trade, there's always opportunity and always a strategy to suit your lifestyle.
Forex sentiment strategy: Fade the Crowd
Forex sentiment strategies are some of the best day trading strategies around and rely on the fact most traders lose money. If you know most traders lose money and you can see that the majority of those traders are piling into a single trade, there's a solid chance the market has something sneaky in store for them.
Forex sentiment strategies are great because they are very diverse, working on all liquid currency pairs and at all times of day. Forex sentiment strategies can also be integrated into a range of other strategies as a filter to supercharge your accuracy.
FXSSI offers a wide range of powerful MT4 sentiment indicators for implementing in your sentiment strategies, but one of our favourites is the Profit Ratio Indicator which goes well beyond your average sentiment indicator, telling you when an abnormal percentage of traders are in profit.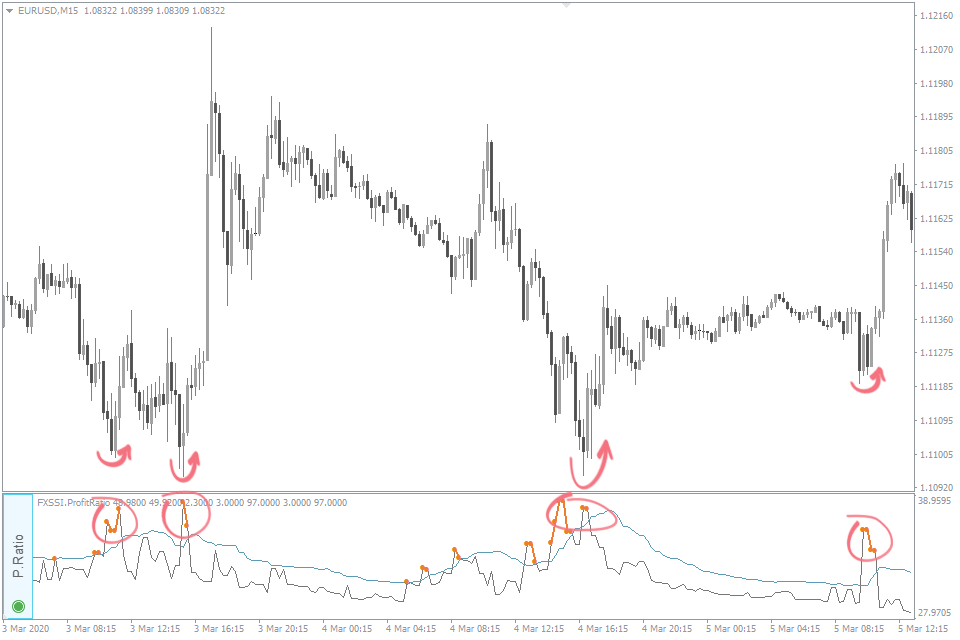 This is one of the best reversal indicators on the market and an invaluable tool for any trader looking to fade the crowd.
Weekend Gap Forex Strategy
Even though Monday isn't the best day to trade forex, one of the best forex day trading strategies involves trading against weekend gaps. When the market opens on a Monday it will often open at a different price to Friday's close, creating a gap on the chart which is usually then filled within the first few hours of trade.
The weekend gap strategy is very reliable, but you should never just blindly enter a trade against a gap at the market open, as spreads are usually quite wide at this point and the market will often move a little further in the direction of the gap before reversing.
Incorporating a day trading indicator like RSI or Profit Ratio into your gap strategy will help you to get the best entry and filter out bad trades. Your take profit target is simply Friday's close.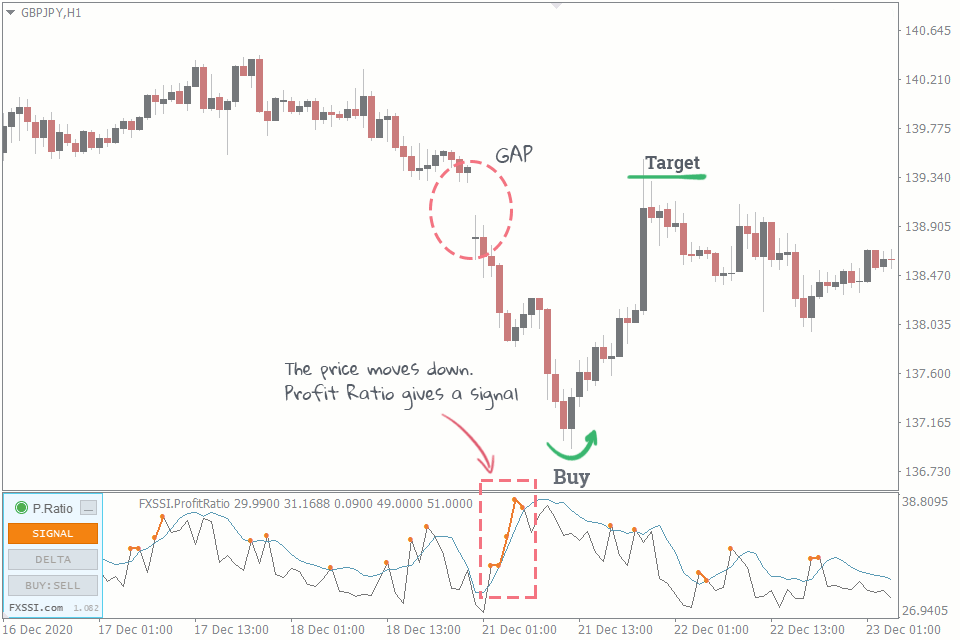 The biggest drawback to the weekend gap strategy is low trade frequency, though if you don't have much time to dedicate to trading, this could actually be a feature.
Night Scalping Forex Strategy
Another popular and very reliable forex day trading strategy is night scalping. Also known as Asian Range, these strategies seek to exploit a lack of volatility during the Asian session on non-Asian pairs.
Lots of retail expert advisors employ this strategy, but usually with incredibly wide stops to feign accuracy – though these EAs will nearly always blow up, this is due to poor stop placement rather than the strategy itself being poor.
Combined with proper stop placement and sound risk management, range trading EURUSD, GBPUSD, EURGBP, USDCAD etc during the quiet Asian session can be an incredibly profitable strategy.
Just like when trading gaps, though night scalping is very reliable, it's important to incorporate a good reversal indicator like Profit Ratio into your strategy to make sure you only take the best trades and get the best entries.
London Fakeout Forex Strategy
The London fakeout is a great day trading strategy if you are based in Europe and unable to trade weekend gaps or Asian ranges. Following the quiet Asian session, Europe starts to wake up and we will often see a false breakout of the Asian range.
FXSSI's Trading Sessions Indicator for MT4 is an invaluable tool for trading London open price action as it both highlights session times and session price action.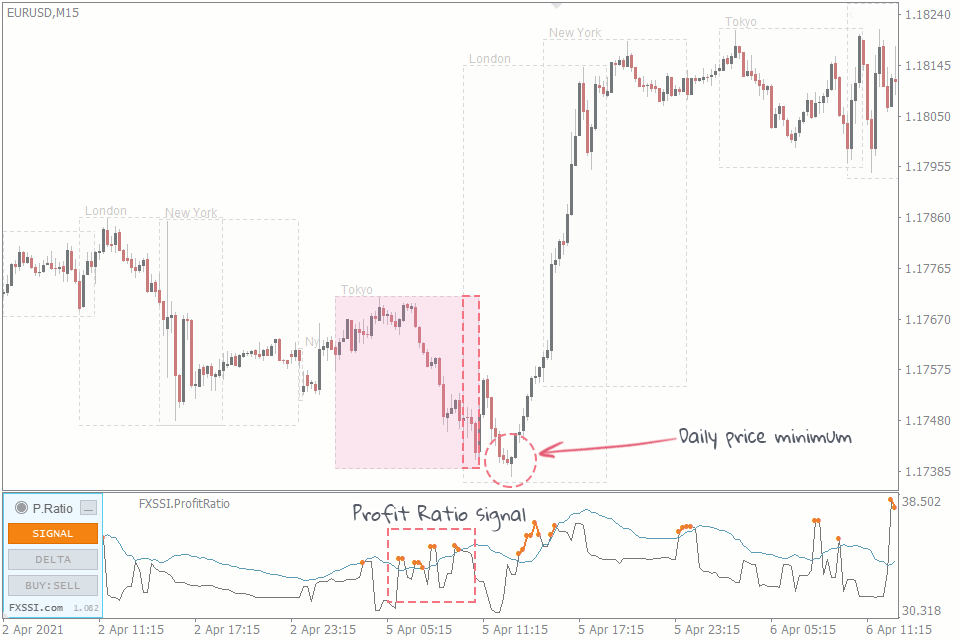 If you see a breakout of the Asian range as London wakes up, but price then moves back inside the range, there is a good chance you have just seen the high or low for the day and you can open a trade accordingly. This strategy will yield the best results when Asia traded against the prevailing trend.
As always, it's important to include a good reversal indicator like Profit Ratio in your London fakeout strategy and sound risk management is a must. If your trade doesn't go anywhere and the range breaks for a second time, exit your trade and consider switching directions.
Fade the News Forex Strategy
Fading the news is a strategy best employed during volatile US data releases when the market spikes a lot. The best fading opportunities occur when bad news occurs during a solid uptrend or good news occurs during a long term downtrend and price spikes into a key support or resistance level.
It's also better to play this kind of strategy on relatively minor news and as expected releases – if the Jobs report really was terrible and no one saw it coming, this isn't the best time to fade. Incorporating sentiment analysis into your news fading will filter out bad trade, boosting your win rate and increasing profitability.
Fading news is a high-octane strategy and not for the faint hearted, but it is one of the best day trading strategies as good news traders can make their money and call it a day within minutes.
If you're just starting out day trading and would like to test yourself fading news, it's likely a good idea to practice on a segregated account with limited funds, that way if you make a big mistake and blow the account, you won't lose all of your trading capital.

Slava Loza Forex Trader & Analyst