Best Forex Trading Platform for Beginners
One of the strangest terms that might have come your way as a Forex novice is 'broker'.

Oreoluwa Fakolujo Forex Trader & Writer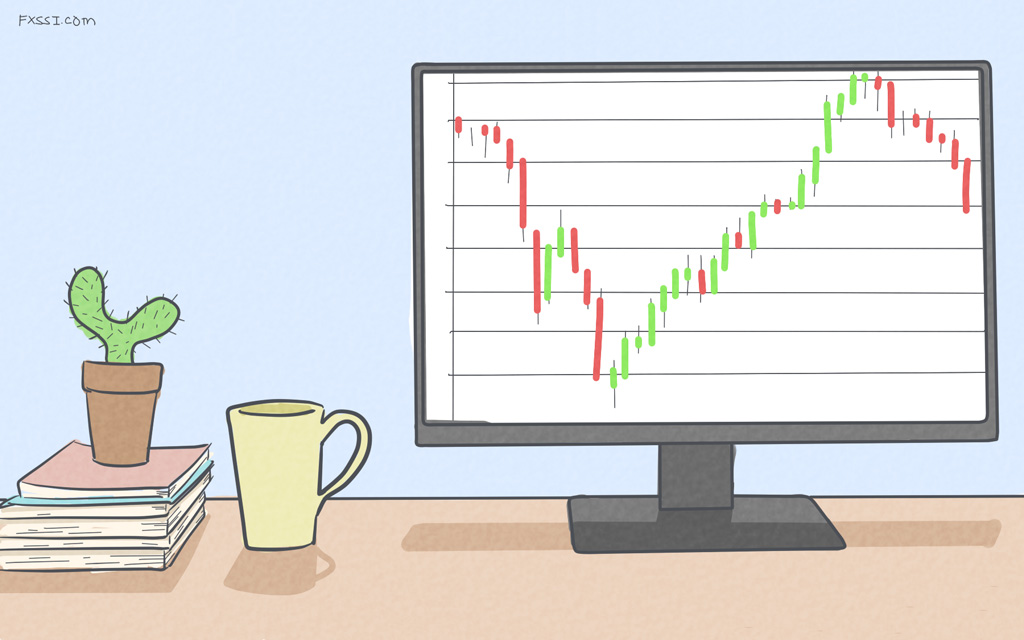 You may have learned that brokers always have trading platforms where you can view charts and tattoo them with the squiggly lines as you see on the charts of advanced Forex traders.
One way or the other, you have probably found out that MetaTrader 4 is not the only Forex trading platform that there is. Then confusion sets in. You then wonder how many more trading platforms are there and how to choose one for yourself.
If you have made it this far, you are in the right place. There are good trading platforms in this article. But somewhere down there is the best Forex trading platform for beginners. Here is a quick comparison table.
| Trading Platform | MetaTrader 4 | cTrader | NinjaTrader |
| --- | --- | --- | --- |
| Device platforms | Web, Desktop, and Mobile | Web, Desktop, and Mobile | Desktop |
| Chart types | Line, Bar, Candlesticks | Line, Bar, Candlesticks, and Dot | Line, Bar, Candlesticks, Mountain, etc |
| Demo Accounts | Yes | Yes | Yes |
| Level II market depth | No | Yes | Yes |
| Volume Calculation | Lots | Units | Lots |
| Autotrading | Yes | Yes | Yes |
| Real Time News | Yes | No | Yes |
| One click trading | Yes | Yes | Yes |
| Timeframes | 9 | 26 | Multi-timeframe |
| One click position reversing | Yes | Yes | Yes |
| Double position in one click | No | Yes | No |
| Scaling out of positions | No | Yes | Yes |
| Full-size tick chart | No | Yes | Yes |
| Technical analysis tools | Yes | Yes | Yes |
| Multilingual user interface | Yes | Yes | Yes |
| Partial fills | No | Yes | Yes |
| Hedging | Yes | Yes | Yes |
| Scalping | Yes | Yes | Yes |
| Trade CFD | Yes | No | Yes |
| Trade Cryptocurrencies | Yes | No | No |
Now let's expound on these top trading platforms for Forex novices, why they are the best, and their shortcomings.
MT4 — Top Forex Trading Platform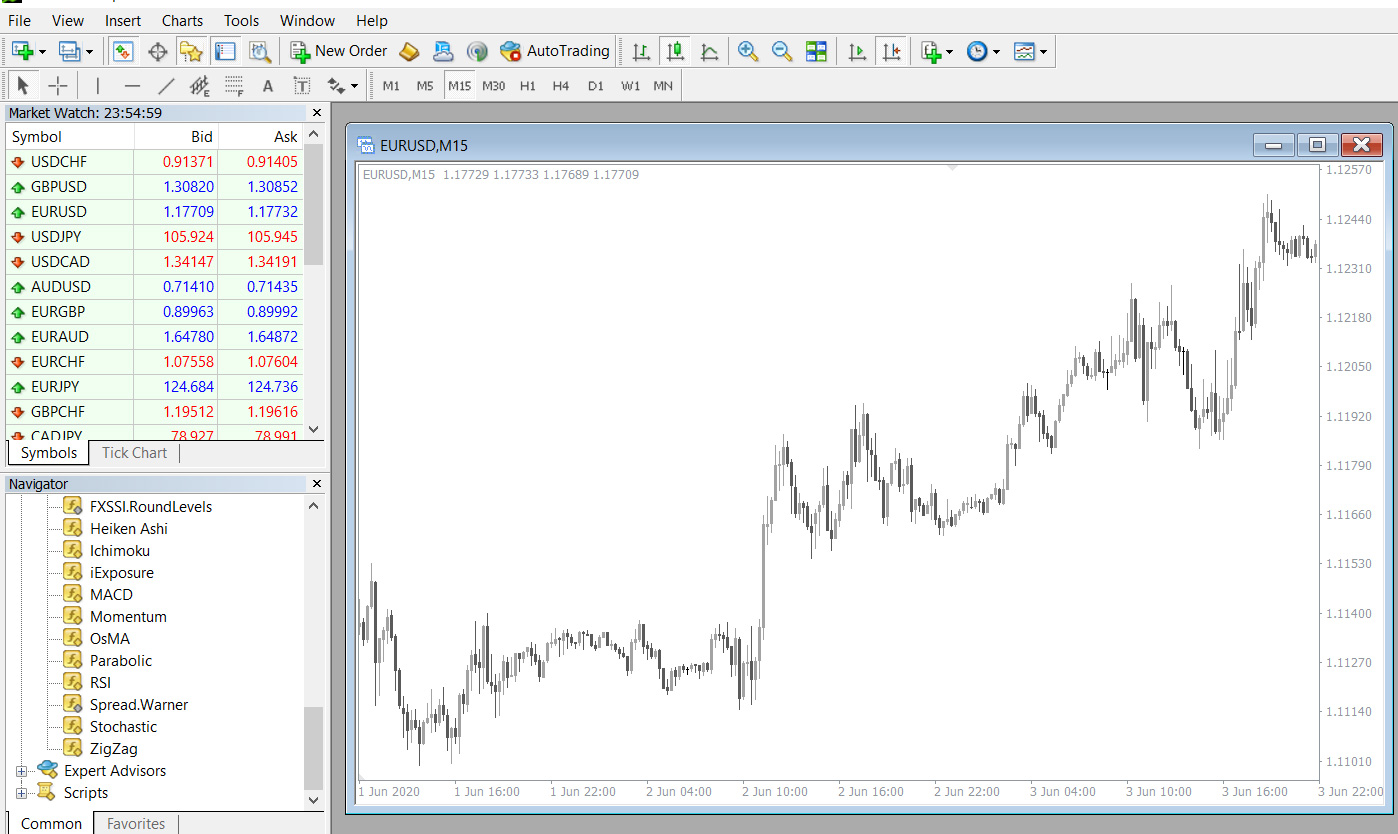 When MetaQuotes released the MetaTrader 4 platform in 2000, it was the first of its kind. And since then, it has gained a huge market share which other newer trading platforms are still struggling to pry from its hands.
MT4 offers retail Forex services through hundreds of Forex brokers which allow traders to trade Forex pairs and other financial instruments.
Advantages
What makes MT4 one of the best Forex platforms for beginners is its astonishing popularity and massive community. It is normal that you have tons of questions that require urgent answers as a beginner Forex trader. But getting answers to whatever questions you have concerning the MT4 trading platform is easy due to its popularity. And despite the easy-to-use interface MT4 offers, there is also an abundance of educational resources to get you up to speed on trading on it.
Another benefit that beginner Forex traders stand to gain from using the MT4 Forex platform is the abundance of technical trading tools. Being the first retail Forex service provider, it has a lot of developers that are constantly providing tools, such as MT4 indicators, to the Forex public. This is a good thing for both beginner and advanced Forex traders who depend on technical tools to trade.
Furthermore, this beginner-friendly platform is available across different devices such as mobile and desktop. You can also access through the web.
Disadvantages
As good as MT4 may be, it has its flaws. One of such flaws is that it offers a few timeframes and still does not allow you to create a custom timeframe. This could be a nasty piece of work for scalpers who rely on the smallest possible timeframes.
To add to that, it has a relatively slow execution speed which could be a major disadvantage for high frequency traders. Also, you will not be able to automate your trades on the web platform because it does not allow it.
cTrader Forex Trading Platform
If there is any trading platform in a fierce competition for Forex market share with the MetaQuotes duo, MT4 and MT5, it is cTrader. While interfaces of the MetaTraders 4 and 5 look like they were from the stone age, cTrader looks like a modern trading platform. It has modern designs and looks which make it easy for novice traders to not get overwhelmed by a page of complete jargon they don't understand.
Advantages
Don't let its simple looks deceive you, cTrader is remarkably sophisticated. It has enough trading and charting instruments to get even the advanced traders giddy with excitement. You can view charts on many timeframes. The platform also allows you to interact with different chart types, including Renko charts and tick charts.
In addition, cTrader offers its users a variety of order types to help cope with their trading habits. Other admirable features of this platform are its QuickTrade model and Price DoM trading ladder which scalpers would find themselves in awe of.
Another interesting thing about the cTrader Forex trading platform is that it matches the dominating capabilities of MT4 automated trading with seamless ease. Due to the popularity of the MT4 platform, many programmers know the MT4 programming language, and they easily build trading bots with it. But since cTrader doesn't have this popularity, it finds a way around this obstacle in style. Programmers can build trading bots using C#, a popular programming language, and can interface it with cTrader Automate API to use them.
Disadvantages
The same disadvantage that the popularity of MetaTrader 4 imposes on its competitors plagues cTrader. There usually aren't many resources in circulation because cTrader online community is still relatively small.
NinjaTrader Forex Trading Platform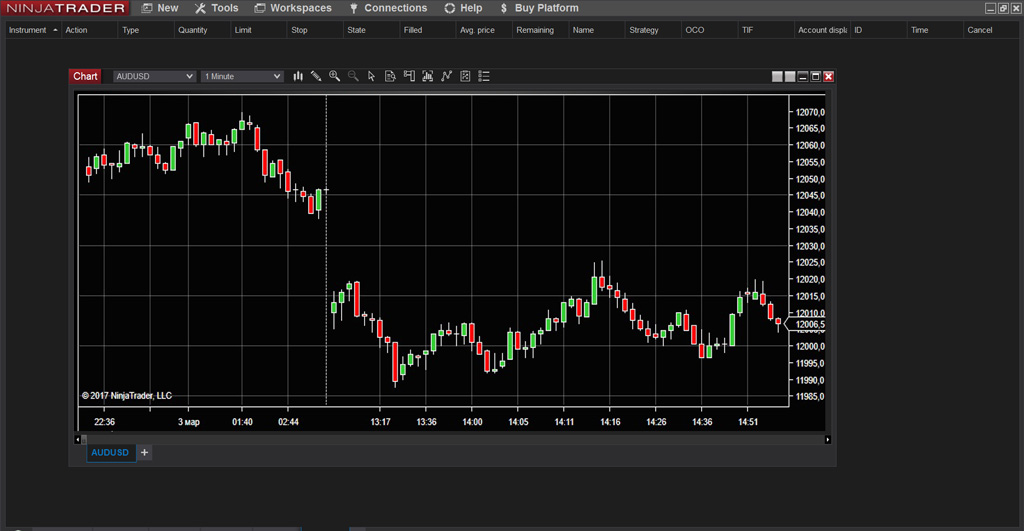 Closely competing with the first two trading platforms above is NinjaTrader. The developers of this trading platform loaded it with advanced tools with which you can trade the Forex market and other financial instruments. But while all users would be able to perform many simple trading tasks on this platform without paying anything, the more advanced features are not free.
Advanced traders may not like this because they have to pay to get some advanced tools they might have gotten for free on other platforms. But many Forex beginners should have no problems with it. This is because there are more than enough tasks beginners can perform to familiarize them with the Forex world without having to use the advanced tools.
Advantages
If there is anything the NinjaTrading Forex platform stands out for, it is that there are a lot of powerful analysis tools for trading. Users have access to advanced charting, simulated trading, and market analysis on the free version.
Also, the fact that those that are new to using NinjaTrader have access to a portfolio of educational resources makes the platform great for beginners. There are many training videos, webinars, help guides, and more, that teach beginners how to use the advanced tools the platform offers.
In addition to that, users can easily direct their questions to an online NinjaTrader support team which is always prompt at replying. There is also an online community where users can discuss solutions to whatever issues they may have concerning the platform.
Disadvantages
One of the major disadvantages of this NinjaTrader trading platform is that it is not entirely free. However, this is not to say that the efforts and investments of the makers on this platform are not worth the price they tagged on it. Only that traders on a tight budget who want to enjoy the advanced tools on the platform might have to look elsewhere.
Which Is The Best Forex Trading Platform For Beginners?
Each of the platforms here has proven records of being very helpful to beginners. They also have their own standout features that set them apart from the bunch. For instance, the many advanced trading tools of NinjaTrader trading software makes it a formidable contender as the best trading platform for beginners.
Also, the cTrader Forex trading platform prides itself as being a fierce opposition to MT4. This is a feat many other Forex trading platforms are struggling to achieve. It does everything MT4 does, and does it even better.
However, all these interesting features are not able to help it unseat the MT4 from its throne as the best Forex trading platform for beginners. Novice Forex traders need all the help they can get to maximize their chances of making a profit from the market. Only the MT4 and its massive community can offer that kind of help.
What the MT4 trading software lacks in customizable timeframes, it makes up for it in the number of inbuilt and custom trading tools it allows. Add this to the fact that hundreds of brokers rely on the MT4 trading software. What you get is the ultimate trading platform for both beginners and advanced traders.
Conclusion
You could argue that the best Forex trading platform is about preference, and you would be right. After all, we all have different interests and preferences. However, MT4 has maintained its popularity among both beginner and advanced Forex traders after many years of research and fact finding.

Oreoluwa Fakolujo Forex Trader & Writer