All traders coming to the Forex market are, first of all, handed a chart, by which they must predict the future price movement. In most cases, it is a two-dimensional chart constructed along the price and time axes. As traders become more experienced with time, they realize the limited capacity of this two-dimensional chart.
Trading volumes come to help.
Probably, many of you have heard of them, and someone still uses them in their trading.
It's nothing new for us either. We used to study volume analysis with the VSA technique, as well as cluster analysis. Now it's time to try it all in practice.
It would be very interesting for us to look at the structure of volumes at signal points using our proven best practices.
For this purpose we were having our eye on different software for the volume analysis for long, following which we came across an analytical platform called ATAS.
The first time we run it, we immediately saw one of those charts we had been looking for such a long time ago.
Now we're going to show you what we really liked about this platform.
Time-Price-Volume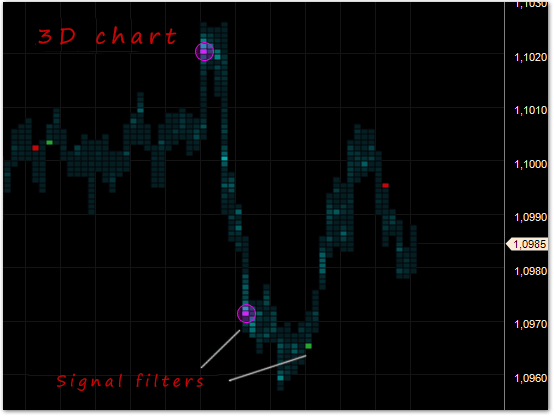 This is exactly the chart we wrote about above. It highlights large volumes, thereby indicating important price levels.
Gradient volume is much easier perceived than the digital one. Therefore, this chart is very easy to read (and also very compact).
Order Flow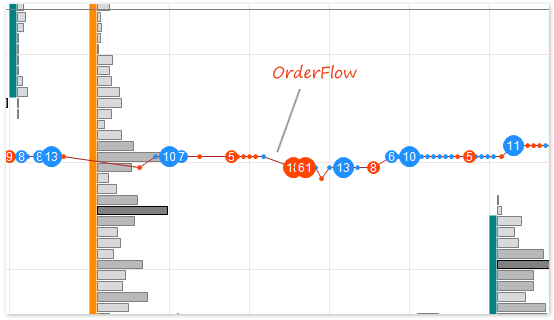 It's probably the best tool for those who like to stare at the monitor. It was very interesting for us to watch the order flow movement.
Besides, you can also detect some regularities or a major player.
Order Book with Limit Orders on the Chart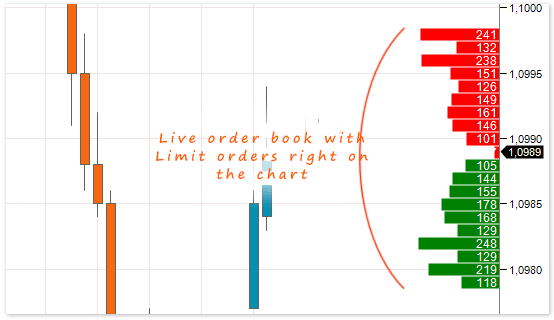 This order book paired with the order flow gives a good opportunity to recognize the bluff of market makers. Again, you need to watch the tools in action at least for a week to understand how all it works.
Candlesticks With a Market Profile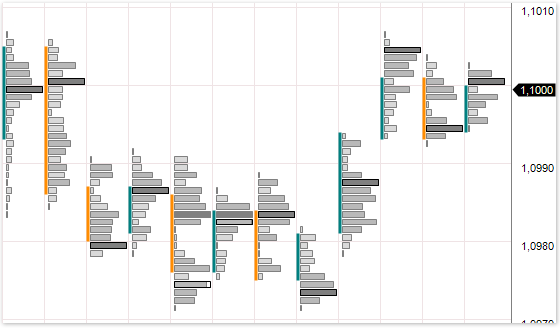 This type of chart is good for searching various patterns – you can read about some of them here.
Cumulative Delta Chart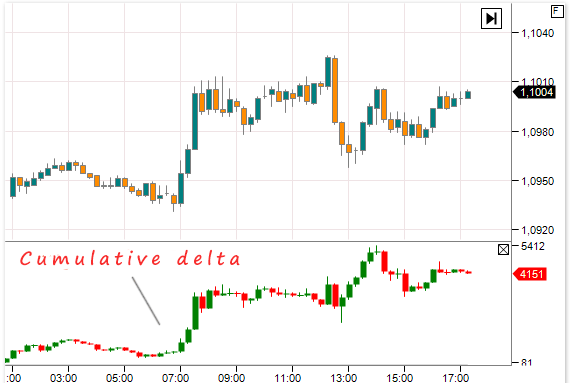 The ATAS platform has many indicators based on volume and delta data.
Unlike technical indicators, the volume ones better reflect the real market sentiment.
Fully Customizable Order Book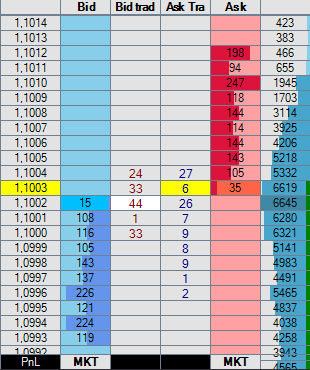 It's for those who don't need a chart. The order book analysis is to identify a major player and "tag along it".
Caught With the Pictures?
As for us, we would be caught with them. By the way, these are only some of the features available in the ATAS trading platform.
We recommend all of you to observe the order book and the order flow online at least for a week, even if you're not very interested in volumes.
This will help you in developing the correct market perception, which is slightly distorted for most traders started with Forex.
In addition, the ATAS platform can be tried for free.
Should you still have any questions, feel free to ask them, and we'll try to answer.